Common Mistakes On Product Listing Ads
Ad Group Validation on Product Listing Ads

Getting An AdWords Ad Group To Validate
Validating an Ad Group for your PLA campaign can be a major headache for merchants depending on how it's set up. Be sure to copy and paste AdWords labels, categories, brands, etc. directly from your feed for these. Any quotes, plurals, capitalization, or extra spaces before or after an AdWords label can cause an ad group to not validate.

Merchant Actions: Be sure to copy and paste AdWords labels, categories, brands, etc. directly from your feed.
The easiest way to do this is to have your Google feed open on one screen while creating Ad Groups on another monitor, like in the example below:
Validate An Ad Group Using The Incorrect Filter
Another easy mistake here is to choose the incorrect AdWords filter for an ad group to validate. If you're identifying an ad group by a category, make sure you select 'category' and not 'AdWords label' and so on: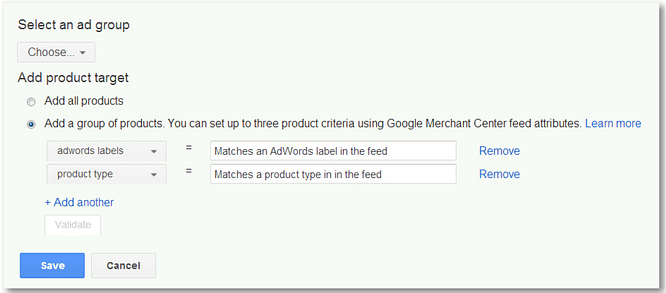 Other Issues With Validating
AdWords is also a bit finicky at times. Recently (June 2013) we noticed the brand product target seems to be extremely case sensitive.
For some accounts, traffic dropped even though the feeds and labels were working correctly. This wasn't something Google announced, so it's important to stay on top of your accounts and catch these type of trends.
When choosing your label, capitalization is something to keep in mind:
When choosing product targets for ad groups, whether that be brand, category, etc be wary of commas, quotations, spaces or other inconsistencies.
For some accounts we've found labels need to be on separate lines, while other have to be on one line separated by a comma to validate.
This is what that second label looks like: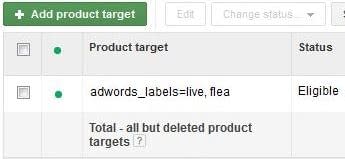 Best practice is to always copy and paste labels to avoid this type of error, but you should also be checking your account frequently to catch any changes in traffic or conversions, etc.
Don't let validating your ad groups give you trouble. We're here to help.

Chapters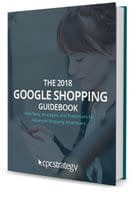 New Google Shopping Guide: 2018 Edition