Common Mistakes On Product Listing Ads
Adwords Account Under Review

How Do You Know If Your AdWords Account Is Under Review?
Just as your PLAs can come down due to GML issues, they can also come down if your AdWords account is under review. Google doesn't flag accounts which are under AdWords review in AdWords, so this may be the solution if your account is down without any tangible causality. To see if your account is under AdWords review, click on an active PLA campaign that is NOT a PLA, and select the Ads Tab:
You'll want to find an ad that says 'Approved' like the one above. Hold your mouse over approved to identify whether it's under review.
Merchant Actions: Check to make sure your campaign is not under review after making any major changes. If you see the message below, then you'll have correctly diagnosed the issue: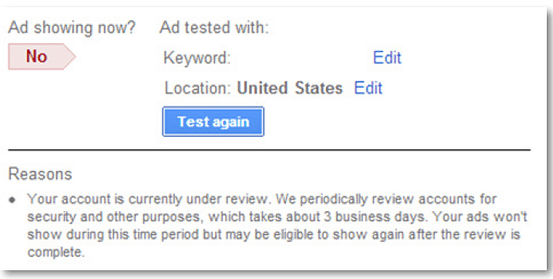 We've seen this type of a review happen if you have made recent changes to bids through your feed, and when promotional messages violate Google policies.
Unfunded Google Shopping Campaign
With comparison shopping engines, if an account budget is reached, you will be sent an email alert. This is not always the case with AdWords, especially if you are only granted view access. If you notice your Ads aren't getting any clicks, this may be the reason. Don't let your Ads fail! Reach out below and we'd be happy to lend assistance.

Chapters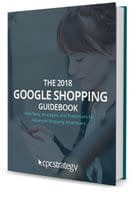 New Google Shopping Guide: 2018 Edition