Optimize & Analyze Amazon Ad Campaigns
CAPx Amazon Ad Management Platform for Vendors
Powerful Performance Optimization
Amazon has become a powerful ad platform. When used correctly, it can be a game-changer for your product sales.
In fact, we helped one of our clients boost AMS sales by +441.41%. But if you're managing your campaigns using Amazon's interface, you've probably run into some challenges.
That's why we developed an Amazon marketing tool specifically for managing your advertising campaigns at scale: CAPx Amazon.
Here's how technology can make ad managament easy.
Schedule My Demo
*By submitting your Email Address, you are agreeing to all conditions of our Privacy Policy.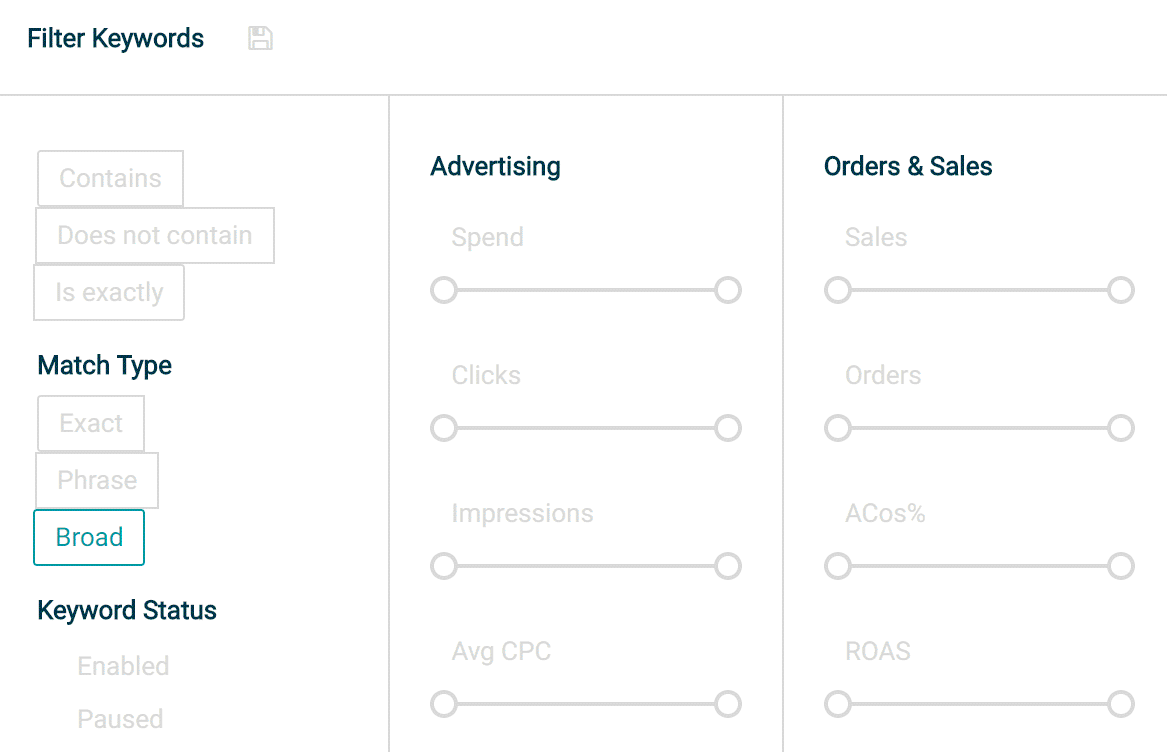 Stop Wasting Time
You have way more important things to do than sit around waiting for reports to load. Here's what we offer with our Amazon CAPx platform:
Ad Scheduling: Run ads during the time of the day when your products and ads convert highest.
Bulk Uploads & Campaign Management: Get data uploaded & validated in a flash, make ASIN-level breakouts easier to manage, and make mass keyword bid changes across your entire account.
Automated Bid Strategies: Set up bid automation and rules for Sponsored Products to make all of your campaigns smarter.
Get More Competitive
Here are some of the ways you can outsmart the competition and stay ahead of the curve using our Amazon CAPx platform:
Basic Headline Search Ads Reporting (beta): Get exclusive insights into your Headline Search Ads that your competitors will never see
Bulk Negative Keywords: Tailor more of your campaigns to stop wasting on underperforming keywords
Budget Tool: Get a quick look at which campaigns are running out of budget & whether they're wasting spend
Expert Customer Support
Depending on the plan you choose, you'll get customer support that will actually support you with a kickoff training, helpful weekly calls, and email access to our team.
Flexible Plans for Every Seller
We offer the right plans for every Amazon seller. Opt for a 60-minute training and 30 minute weekly follow ups, or select email support and manage everything in-house.
"CAPx…paid for itself within two weeks. In addition to providing a powerful elegant dash for managing campaigns and bids far more productively, it also features customizable bidding rules automation. Using these tools, I was able to improve campaign efficiency by 30% within the first two weeks while growing revenue. The training and support has been excellent and I found the system highly intuitive. Highly recommended!"