Influencer marketing has become a cost-effective way for brands to send an organic message to their target audience.
However, measuring the success of influencer marketing remains one of the biggest challenges for marketers.
Here is a brief guide on how to measure the ROI of your influencer marketing campaigns, with insight from the experts.
"Measuring success from influencer marketing is more complex than traditional marketing initiatives. For example, with email marketing, you can track open rate, click through rate, and disengagement rate, and then use that data to iterate for your next email campaign. Influencer marketing metrics are a bit more nuanced."
-Magda Houalla, Head of Campaign Strategy at AspireIQ (formerly Revfluence)
How to Measure Your Influencer Marketing ROI
The good news is that measuring the success of your influencer marketing doesn't have to be difficult. In fact, it can be broken down into two simple steps.
1. Establish the necessary KPIs to track your success
The priority is to establish metrics for measuring the performance of your campaign. This means identifying your campaign objectives and metrics (KPIs) for tracking these objectives.
"Setting expectations for any marketing campaign, especially influencer marketing, is key to success. Do some industry research to find relatable benchmarks based on your vertical. Set these expectations ahead of time to make sure success is clearly defined."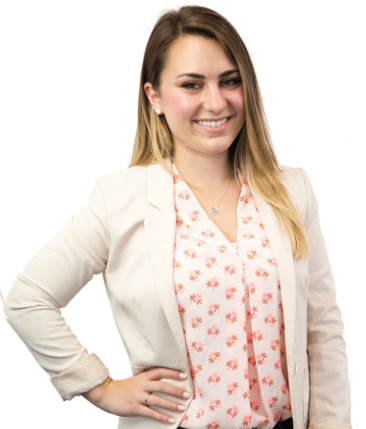 –Sarah Sanchez, Manager, Performance Social at CPC Strategy
Magda says that the following KPIs are the most common for gauging influencer campaign success:
Engagement
Reach/Impressions
Follower growth
Traffic
You can track your KPIs a number of ways. For traffic, there's Google Analytics. For engagement, there are plenty of native and third-party analytics tools, such as Instagram Insights.
These KPIs are critical for evaluating your campaign, says Magda.
"Once you're are able to properly identify the KPIs associated with influencer marketing, it becomes much easier to track success."
There are also third-party influencer marketing platforms that offer a dashboard that makes measuring your engagement easier.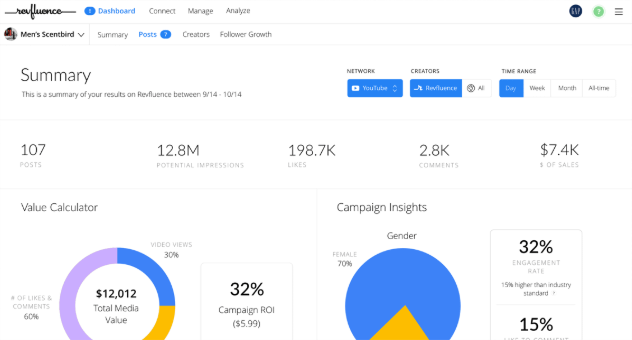 You can see more examples of how KPIs in our post How to Engage and Win With Influencer Campaigns in 6 Simple Steps.
2. Use your KPIs to track your influencer marketing performance
Now it's time to use your KPIs to measure your campaign performance.
While tracking traffic to your website (Google Analytics) or sales from a campaign can be easy (discount codes), attributing a cost and value to engagement can be a bit more tricky.
That's why some marketers use a cost-per-action formula for evaluating their return.
Some example CPAs (cost-per-action) to determine the success of your campaign:
Cost per 1000 impressions (CPM)
Cost per engagement (CPE)
Conversion rate (CR)
Average cost of sale (ACOS)
Cost of net new traffic to website
To find the total value of your campaign's engagement, you'll need benchmarks to measure against.
Every social media platform has an average cost per action. Cost per like, share, retweet, follower, etc. These benchmarks also vary by industry.
Use these average costs to find the total value of your campaign's net completed actions.
"I always suggest that brands look at the total value gained from the campaign, and avoid fixating on one specific metric. For example, even if an influencer doesn't drive direct sales via a link, their post could have reached millions of people, had great engagement (engagement rate above 3%), and the content itself could be great."
I've concluded my campaign — now what?
Your post-campaign analysis should include answers to the following questions:
Did I achieve my objective?
What worked — and what didn't?
What can I adjust to improve future performance?
"Did you hit your goal of how many impressions you wanted? Did you see an uptick in website traffic? Generate more content that you can reuse for paid ads? Once you've identified exactly why the campaign was successful, you can then use that framework for future campaigns," explains Magda.
Why Measuring ROI of Influencer Marketing Is Difficult For Many Brands
The performance of influencers can be more difficult to define because marketers need to have a clear idea of what metrics they are working with.
"Many brands don't approach influencer marketing with a broad view of value. There's the value of reaching a new audience, traffic from the influencer's content, the creative, and the transactions you receive as a result of the campaign. The value is multi-dimensional which can complicate a brand's ability to measure ROI."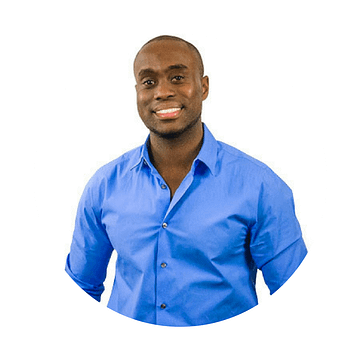 – Nii Ahene, COO at CPC Strategy
Many marketers fail to see this multi-dimensional value, instead solely focusing on the immediate sales after a campaign has concluded.
This is wrong for several reasons:
Sales aren't the only indicator of success
Consumers that see your product may not purchase within your campaign time-frame
Brand awareness and brand sentiment build over time — not overnight
"Many marketers try to measure the direct financial return of working with influencers, i.e. 'if I pay an influencer $200 for a post, I need to see at least $250 in direct sales,' explains Magda.
"By attributing sales as the sole indicator of success, many marketers mistakenly consider a campaign "unsuccessful" when in fact quite a bit of value was extracted from the campaign."
"That being said, the influencer marketing landscape is always changing, so even if one initial strategy works, it's always important to be open to testing new approaches to ensure that you always are hitting your key KPIs."
---
Want to learn more about influencer marketing? Check out some of our previous posts:
What Is Influencer Marketing & Why It Matters | A Brand's Guide
How to Engage and Win With Influencer Campaigns in 6 Simple Steps
Best Influencer Marketing Practices 2018 | Trends, Targeting, & More
How to Find Instagram Influencers | Step-by-step
How Much Do Influencers Charge? | Paying Influencers 2018 Guide