Google is continually tweaking and testing new search and ad formats for Google search results. Yesterday, we spotted Google testing search page results with price ranges for product ads.
Google Testing Price Range Search Results
One of our Retail Search Analysts spotted a unique search result test on Google yesterday. On certain search pages, Google broke up product ads results on the search page based on price buckets: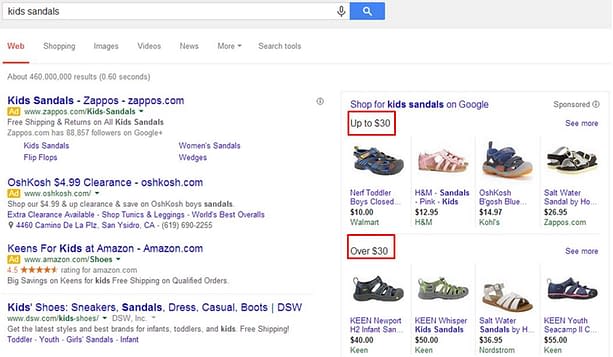 Here's what that same search result page looks like today, and traditionally on Google: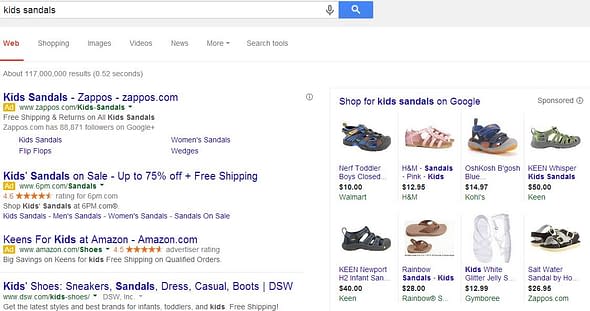 Google's search result test was spotted on several different searches including the one below:

Google Price Bucket SERPs
Additional Price filters ad results on search pages were also spotted for the searches: "womens flip flops", "men's sandals", and "women's flat shoes". Search results price segments varied with ranges of "Up to 60" and "Over 60", as well as $20, and $30 for the different searches.
Google's test ads price buckets reflects the existing price filter functionality within the Shopping tab itself: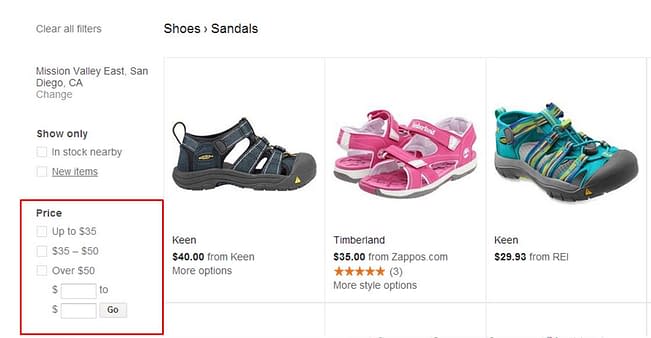 What Google search tests have you seen recently?