Understanding the Google Manufacturer Center
Based on a recent survey, 90% of consumers say they are most likely to do their shopping online. At the same time, 88% of them say that detailed product content is extremely or very important to their purchasing decision.
On Tuesday, April 4, Salsify will team up with CPC Strategy's experts to host a webinar on how the world's smartest and biggest brands are using the Google Manufacturer Center and the latest SEO tactics to drive discovery and sales.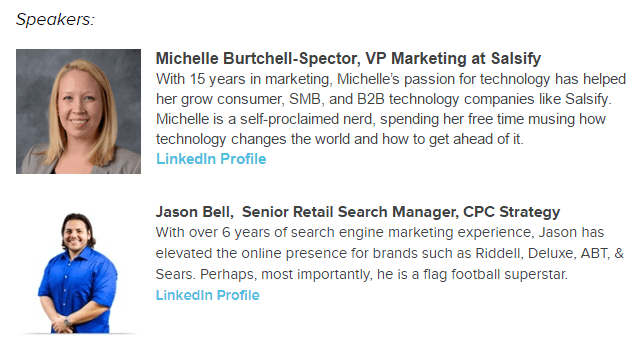 Topics Discussed:
The latest research on trends in consumer online shopping
The whys and hows of the Google Manufacturer Center
How to maximize discoverability and conversion online
Improving your product titles for search intent
How to manipulate custom labels
Implementing keyword insertions
Category specific enhancements