View On-Demand
Failure to perform well in Q4 can often be detrimental to ecommerce retail brands. Because of the inevitable holiday shopping rush, this time of year can be stressful for retailers looking to maximize resources. Therefore, CPC Strategy is co-hosting The Q4 Digital Commerce AdTalks with SEMrush & Miva to cover holiday-specific strategies in advertising, conversion rate optimization, and customer retention.
What You Can Expect:
3 Days Full of Ecommerce Expert Presentations
Maximizing Profitability in Q4 on Multiple Channels
Holiday-Specific Strategies to Stretch Your Advertising Dollars
Strategies to Ensure Success Past Q4 into 2018
Open Q&A Forums with Our Ecommerce Experts
Claim Your Spot Today.
Can't make it? We'll send you the slides and recordings.
*By submitting your Email Address, you are agreeing to all conditions of our Privacy Policy.
Maximizing Your Google Shopping Campaign Profitability in Q4

– Understanding the evolution of Google Shopping

– Advanced shopping & targeting strategies

– Actionable takeaways to implement before Q4

Hacks to Outpace Your PPC Rivals During the Holiday Rush and Beyond

– Utilizing content as a part of your PPC strategy

– Targeting and timing your messages

– Uncovering factors of ad rank

Creating Breakthrough Shopping Experiences with Proven Traffic and Revenue Drivers

– Beating Amazon on your own website

– Exploring KPIs to measure your store's health

– Converting and retaining customers past Q4
Speakers
Thought Leadership Through High Quality Content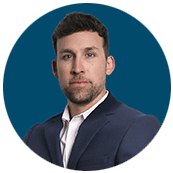 Lewis Brannon | Sr. Retail Search Manager | CPCS
Maximizing your Google Shopping Campaign Profitability in Q4
Fernando Angulo | Corporate Speaker | SEMrush
Hacks to outpace your PPC rivals during the holiday shopping rush and beyond
Benjamin Arp | Solutions Architect | Miva
Creating Breakthrough Shopping Experiences with Proven Traffic and Revenue Drivers
Content Sneak Peek
Here's some of the content we'll be going over