Manage Your Amazon Purchase Orders with Demand Forecasting
Precisely Predict Amazon's Stock Demands with Self-Service & Amazon Retail Analytics (ARA) Data
Presented by:

View On-Demand
How do you accurately predict and fulfill Amazon's purchase orders (POs) and avoid chargebacks? It's up to Vendors to stay on the pulse of Amazon's stock demands taking self-service data and ARA reports into account. Let's deep-dive into demand forecasting — a proficient fulfillment method backed by customer data.
Some Topics We'll Discuss:
Navigating Amazon's Probability Level Demand Forecasts
Analyzing Self-Service & ARA Data to Keep Up with Stock Demand
Forecasting Amazon's POs Post-Prime Day & Pre-Q4
Breakdown of Data-Driven Process to Manage Amazon Operations
Deciding Factors on Fulfillment: When to Take Inventory Risks
Don't Miss Out — CPC Strategy teams up to define the importance of and provide actionable tactics for efficient demand forecasting in Amazon Vendor Central.
Get the slides and recording.
*By submitting your Email Address, you are agreeing to all conditions of our Privacy Policy.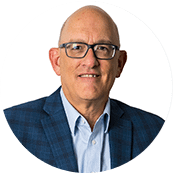 Eric Kauss
Manager, Vendor Operations

CPC Strategy Has Been Featured On