Using Amazon Demand Forecast to Increase Profitability
Stay in Stock: How Operational Inefficiency on Amazon Can Impact Sales & Marketing Growth
Presented by:
View On-Demand
Amazon Retail Analytics (ARA) is one of the most powerful tools available to vendors who want to better understand and improve their operational performance on Amazon. However, it can be extremely difficult to interpret ARA and utilize the data to make actionable changes. Our expert speaker will interpret the new Amazon Probability Level (P-Level) Demand Forecast so brands can invest in an ongoing, data-driven process to manage their Amazon operations. Learn how purchase order management, forecast and inventory planning, and sound warehouse performance inform advertising and marketing decisions to drive greater profitability.
Some Topics We'll Discuss:
How to Navigate Amazon's Probability Level & Demand Forecast
Different Adverse Effects of Inefficient Demand Forecasting
Benefits of Analyzing Self-Service Data & Its Impact
Best Practices for Purchase Orders & Chargeback Management
Don't Miss Out—We will be having a live Q&A with our in house expert at the end of our session!
Can't make it? We'll send you the slides and recording.
*By submitting your Email Address, you are agreeing to all conditions of our Privacy Policy.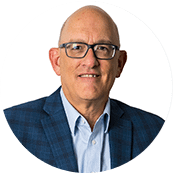 Eric Kauss
Manager, Vendor Operations
CPC Strategy Has Been Featured On