Capturing Demand & Driving High-Value External Traffic to Your Amazon Store
Directing Off-Amazon Traffic to Your Storefront as a Lever to Boost Sales & Grow Customer Base
Presented by:
View On-Demand
Did you know 51% of shoppers start their product search off-Amazon? While it's important for brands to be invested in the Amazon ecosystem, there's also significant opportunity to be reaching shoppers when they're not on Amazon. Fine-tune your Web-to-Amazon approach to gain a competitive advantage and attract new customers.
Some Topics We'll Discuss:
Benefits of Driving External Traffic to Amazon
Balancing Direction to Amazon vs. Your Brand Site
Evaluating You Success with Amazon's New Store Insights
Adapting Your Search & Amazon Strategies to Tracking Limitations
Unique Channel Tags Tactics for Conversion Performance
Don't Miss Out — Join CPC Strategy Marketplace and Search Experts as they unpack how to strategically capture demand from Web to Amazon. Tune in for actionable tactics on how to track conversion performance, stimulate sales velocity and ultimately snowball your brand's A9 Algorithm ranking.

Can't make it? We'll send you the slides and recording.
*By submitting your Email Address, you are agreeing to all conditions of our Privacy Policy.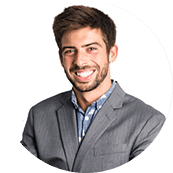 Rob Shepard
Retail Search Manager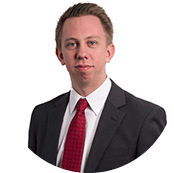 Ryan Burgess
Senior Marketplace Channel Analyst
CPC Strategy Has Been Featured On