Creative Ad Testing for Top Performance 
On Facebook & Instagram
How to Improve Audience Engagement by Optimizing Your Creative Across Social Channels
Presented by:
View On-Demand
Competition continues to intensify in the digital advertising space resulting in increased audience overlap. Brands need to emphasize the power of creative content to convey positive consumer results. It's no secret brands need to design with conversions in mind if they want to stand out from millions of creative agencies and competitors.
Staying ahead of competitors in 2019 calls for optimizing creative performance initiative. Learn the latest on creative production best practices, various forms of testing, and analyzing results to maximize your campaign goals on Facebook & Instagram in order to grow your brand.
Some Topics We'll Discuss:
Why Brands Need To Be Hyper-Focused On Creative In 2019
How To Stand Out In a Saturated Digital Advertising Market 
Design Best Practices & Tips for Creative Production
Different Type of Testing Strategies to Conduct
Identifying KPIs Related To Your Goal 
Don't Miss Out—CPC Strategy now part of Elite SEM and Nanigans unpack how to improve your content to stay top of mind for consumers. We'll also have a live Q&A at the end! 
Can't make it? We'll send you the slides and recording.
*By submitting your Email Address, you are agreeing to all conditions of our Privacy Policy.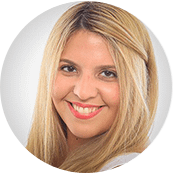 Lauren Guerrieri
Strategist, Paid Social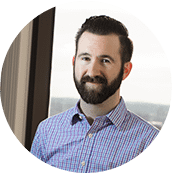 Erik Mansur
VP, Product & Engineering
CPC Strategy Has Been Featured On