Diversifying Your Social Media Advertising in 2020
Why Top Brands are Investing in Snapchat

Register to Watch this Webinar:
*By submitting your Email Address, you are agreeing to all conditions of our Privacy Policy.
Tuesday, July 14th
@ 11am PT/ 2pm ET
Some topics we'll discuss:
Best practices to align ad creative & messaging with each individual channel

Why your social strategy should focus on having a mobile approach

Tools to reach your audience and acquire new customers

How to close the gap between discovery and checkout
Snapchat has over 210 million users, 38% of whom can't be found on Facebook or Instagram. This makes Snapchat ads a prime opportunity for businesses who want to branch out or feel their marketing efforts aren't effective on other media sites. Join this session to learn how Snapchat can drive full-funnel growth from brand awareness down to conversions and revenue for your brand. In this session you'll learn about Snapchat's unique advantages as a social advertising platform, how to get started with building your Snap ads campaigns, and a breakdown of the different Snapchat ad types, targeting, creative, and more.
Don't Miss Out-We'll be having a live Q&A at the end with our expert speakers so come prepared with questions! Confirm your spot today, limited seats available. Can't make it? We'll send you the slides and recording.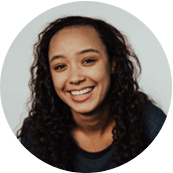 Makeda Diggs
Paid Social Senior Specialist

Jordan Jacobson
US Account Management Lead, Commerce at Snap Inc.

Juliet Merson
Account Executive at Snap Inc.