Increase Conversion Rates by Advancing Your Email Creative Strategy
What Top Brands are Testing to Grow Email Marketing Revenue
View On-Demand
According to eMarketer, email is seen as the top ROI driver by US marketers, making it an extremely powerful tool in the world of Ecommerce. Historically, the subject line has been the most tested element in marketing emails however, there are many other elements that contribute to your email's success. It's essential to regularly test, learn, and optimize the creative assets to improve the experience for consumers as well as staying ahead of the competition. Learn how to increase your brand's email ROI whether it be based on short-term conversions or long-term customer loyalty through different types of testing top brands are practicing. Discover how to take your email strategy to the next level to keep your brand top of mind for customers, regardless of where they are in the sales funnel.
Some Topics We'll Discuss:
Trends on High Converting Email Creative from Top Brands
Proper Execution of A/B Testing & Analyzation of Data
Sophisticated Segmentation Strategies to Inform Content Creation
Designing Templates for Optimal User Experience
How Proper Brand Positioning Can Help Brands Increase Email Performance
Don't Miss Out—Hear how to advance your email marketing strategy from our seasoned experts, plus a live Q&A at the end!
Can't make it? We'll send you the slides and recording.
*By submitting your Email Address, you are agreeing to all conditions of our Privacy Policy.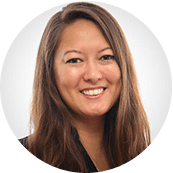 Amy Slater
Sr. Strategist, CRM & Email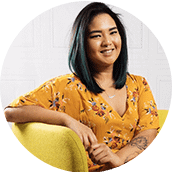 Sammi Nutsongtat
Design Specialist

CPC Strategy Has Been Featured On