Leveraging Amazon DSP Data for a Profitable Customer Acquisition Strategy
Scalable Top of Funnel Strategies That Will Outlast Competitors
Presented by:

View On-Demand
Amazon DSP enhances your brand's visibility by allowing Vendors to reach shoppers off-Amazon. As competition in the Amazon Marketplace continues to grow, brands need to ensure they have a strategy that not only captures demand, but also generates demand – fueling their top of funnel. Having a strategy that takes into account how to acquire new customers profitably is what separates top performing brands . Join our Amazon Marketplace experts as we unpack how to leverage Amazon customer data to target shoppers off Amazon.
Some Topics We'll Discuss:
Build and Expand Your Brand On and Off Amazon
Leveraging Customer Data to Target Shoppers
How E-receipts Can Help You Tap Into First Party Data
Finding & Gaining Loyal Customers With Amazon DSP
Utilizing Amazon's Data for OTT & Loyalty Programs
Don't Miss Out—We'll be having a live Q&A with our in house Amazon Marketplace expert!
Can't make it? We'll send you the slides and recording.
*By submitting your Email Address, you are agreeing to all conditions of our Privacy Policy.
TINUITI PRESENTS:

BUILD AND EXPAND YOUR BRAND ON AND OFF AMAZON

Having the capability to re-target customers gives us the opportunity to target past shoppers and stay top of mind as well as prospect in an effort to gain new customers. Our in house Amazon Marketplace Expert will dive into how to utilize Amazon customer data to target, educate, and re-engage shoppers off and on Amazon. Learn how this data allows brands to target a wider range of potential customers referred to as "in-market" or "lifestyle." 

Annex Cloud PRESENTS:

OVERVIEW OF HOW DATA OPERATES

Join Annex Cloud for an in-depth look at how e-receipts can help you tap into stats on customer loyalty on Amazon,  and how to establish a connection & differentiate your brand from competition. We'll also be touching on building long term relationships with consumers and leveraging Amazon's data to build customer acquisition strategy.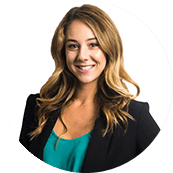 Karen Hopkins
Sr. Marketplace Programmatic Analyst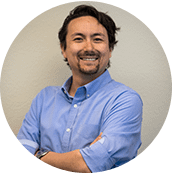 Sean Ogino
Digital Marketing Manager

CPC Strategy Has Been Featured On