Owning the Google Shopping
Search Results
Techniques to Build Awareness, Drive Traffic, Acquire Customers & Reactivate Shoppers
Presented by:

View On-Demand
Competition on the Google Shopping SERP is increasing. It's vital to get strategic about the way you run your Google Shopping campaigns before you are left in the dust by your competitors. Tune in for a breakdown of the Google Shopping ecosystem, techniques to maximize your return, strategies to boost your impression share and increase conversions.
Some Topics We'll Discuss:
Strategies for Building ISO Full-Funnel Campaigns
Google Shopping Actions Launch & Strategy Tips
Breakdown of Google Ad Rank Algorithm
Techniques for Branded vs. Non-Branded Campaigns
Tips for Accelerating the Consumer's Path to Purchase
Don't Miss Out—CPC Strategy & Zentail team up to unpack how to best approach Google Shopping campaigns to for a successful full-funnel effect.
Can't make it? We'll send you the slides and recording.
*By submitting your Email Address, you are agreeing to all conditions of our Privacy Policy.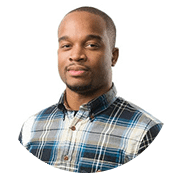 La Broi Walton
Sr. Retail Search Manager
Michael Meck
Operations Manager, Google Lead
CPC Strategy Has Been Featured On