Now more than ever, retailers need to be able to have fluid, complete product data to be able to efficiently scale product advertising and merchandising. Fitting into the "omnichannel" narrative, product information management – a.k.a. PIM – has risen to the forefront of key initiatives for rapidly growing and large-scale retailers.
CPC Strategy & R3 Consulting Partners' Heather Raines – a Retail expert and consultant – team up to deliver a holistic overview on why retailers looking to scale rapidly need to understand how to implement processes around product information management.
Topics Discussed Include:
Understanding the importance of product content
What is PIM and how is it different from other solutions?
Critical reasons why retailers and manufacturers are currently leveraging PIM
How to evaluate if a PIM strategy makes sense for your business
How to evaluate the ROI of implementing a PIM strategy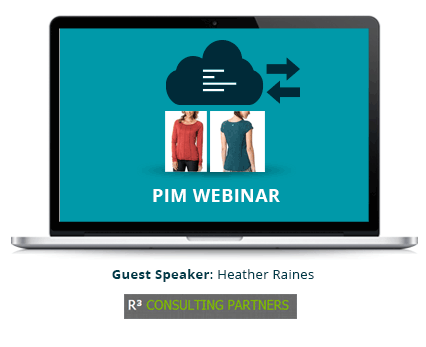 Are you managing your product content effectively?
*By submitting your Email Address, you are agreeing to all conditions of our Privacy Policy.


Heather Raines
R3 Consulting Partners | Partner
CPC Strategy Has Been Featured On