View On-Demand
The Performance-Minded Marketer's Guide to YouTube Ads
Breakdown of YouTube's Ad Offerings and Best Practices for a Performance-Based Approach
With over 70% of adult consumers using YouTube (Pew Research Center), investing in the video-sharing platform is a requisite for brands looking to reach their audiences where they're choosing to congregate. Like Google Display, YouTube offers powerful targeting options such as Similar Audiences, In-Market, Placement & Custom Intent and TrueView for Action–Essential levers a brand can pull to create awareness, acquire new customers & reactivate shoppers.

Some Topics We'll Discuss:
Evolution of YouTube's Retail-Specific Ad Offerings
Breakdown of Direct Response Highlighting TrueView for Action
Lower-Funnel Audience Segmentation Focusing on Custom-Intent
Developing a Blueprint for Your Brand's YouTube Ad Campaign
YouTube Ad Examples: Successes to Mimic & Failures to Avoid
CPC Strategy & Google provide expert insights on YouTube advertising & evaluate success stories for brands strategizing beyond branding on YouTube.
Can't make it? We'll send you the slides and recording.
*By submitting your Email Address, you are agreeing to all conditions of our Privacy Policy.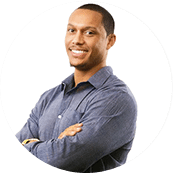 Josh Brisco
Sr. Manager, Retail Operations
CPC Strategy
Laurielle Hofer
Agency Account Strategist
Google
CPC Strategy Has Been Featured On