How to Deploy the Ultimate Cart Abandonment Strategy Masterclass
Using Email, Paid Media, CRO and Site Optimization to Grow Ecommerce Sales
Presented by:

View On-Demand
On average, 75.6% of shoppers abandon the shopping cart without making a purchase. There's nothing worse than a customer entering the checkout process only to close out their browser before finalizing the transaction resulting in a loss of sales for Ecommerce merchants.
When a shopper is considering a purchase it's critical to focus on winning back these high-intent shoppers using a variety of cart abandonment retargeting efforts. Learn from our team of experts how to enhance your customer checkout experience to increase conversions, how to retarget cart abandoners and bring them back to your website to convert. Implementing these strategies has proven to increase conversion rate, increase revenue and dwindle shopping cart abandonment rates.
What You Can Expect
Understand when and why shoppers abandon carts
Customer retention strategies to regain cart abandoners
Best practices for reducing dropoff in all parts of the funnel
Which marketing channels have the most impact on cart abandoners
Don't Miss Out—We will be having a live Q&A with our in house expert at the end our session!
Can't make it? We'll send you the slides and recording.
*By submitting your Email Address, you are agreeing to all conditions of our Privacy Policy.
TINUITI PRESENTS:

Integrated Media Strategy

Reasoning behind cart abandonment in US Ecommerce is dependent on plenty of factors – thankfully marketers can optimize their approach to increase conversion rates. Learn how an advanced integrated media strategy can help you turn cart abandoners into profit.

TINUITI PRESENTS:

BUILD A CART ABANDONMENT RECOVERY STRATEGY VIA SOCIAL ADS

Users are constantly "window shopping" digitally and adding to their cart knowing that there is no commitment to purchase. During this session we will focus on strategies to bring cart abandoners back to your site to purchase through the use of social retargeting efforts. We will make sure you don't let that low hanging fruit go to waste!

BOUNCEX PRESENTS:

ADVANCED TACTICS FOR A FULL-FUNNEL TRIGGERED EMAIL PROGRAM

You've set up a cart abandonment series, now what? For most retailers, 95% of their email revenue still comes from daily marketing emails. We'll discuss how you can decrease your reliance on batch-and-blast by exploring ways to increase your abandonment email reach, and scaling your trigger events beyond just abandonment.


VWO PRESENTS:

OPTIMIZING THE POST-CLICK EXPERIENCE TO IMPROVE CHECKOUT RATE

During this session, we will discuss optimization hacks that eCommerce organizations can adopt to make their visitor journey delightful and increase checkouts. We have seen some of our clients improve conversions by over 10% just by adopting a few of these! We will also showcase a success story of a prominent eCommerce player and discuss the approach they adopted to improve conversions and checkouts.

TINUITI PRESENTS:

CART ABANDONMENT STRATEGIES TO CLOSE THE FUNNEL

People come to your website constantly and leave their shopping cart without buying. It's time to really make sure your prospective buyers do not forget about you, and come back to make their purchase with you, and not a competitor. We'll go over some strategies to make sure the purchase funnel is closed and your sales grow!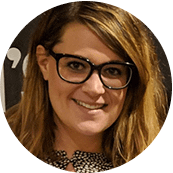 Jaime Smith
VP, Integrated Media Strategy

Natasha Blumenkron
Sr. Manager, Paid Social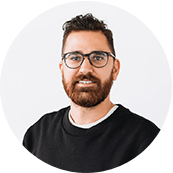 Kris Mobayeni
AVP of Marketing | Digital, Brand, & Content

Rohit Dey
Head of North America Business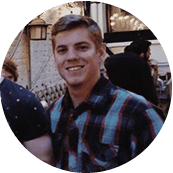 Matthew Devinney
Sr. Strategist, Paid Search