Common Mistakes On Product Listing Ads
Data Feed Errors

Check the Google Merchant Login for Google Shopping Data Feed Errors
Keep an eye on any potential feed errors in the Google Merchant Login (both when you initially launch and also periodically when the PLA campaign is running). Since the feed for PLAs comes from the Google Merchant login, any errors there have the potential to take down your PLAs.
1) Login to the Google Merchant Center login
2) View Data Quality> data quality details
To view potential errors look under in the GML homepage under data quality> data quality details:
Remember that 'suggested optimizations' are not critical errors, and won't bring any ads down: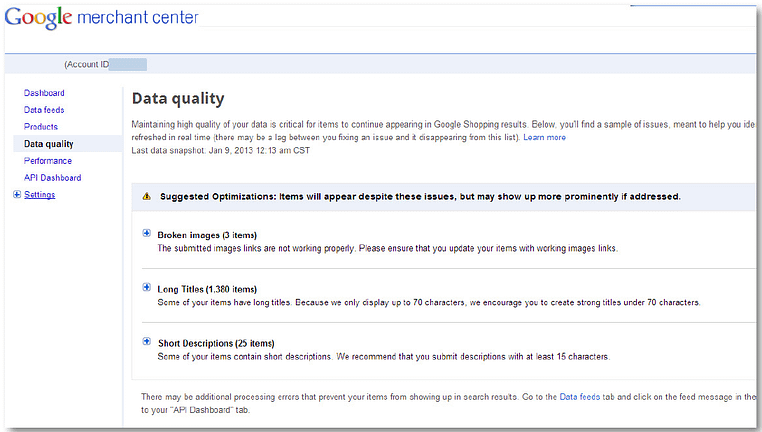 Anything labeled a Critical Error, however, is something which you should address ASAP.  It is likely affecting whether your account is live:

Don't let issues with your feed kill your listings.  We're here to help.

Chapters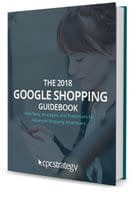 New Google Shopping Guide: 2018 Edition