Get Started On Product Listing Ads
Chapter 1: Getting Started On Product Listing Ads

Product Listing Ads Check List
Ready to get started with Product Listing Ads? Take a look at this 10 step checklist to make sure you're truly prepared.  After you take a look at this page, make sure you also check out common mistakes with Product Listing Ads.
  Before you even consider listing on Product Listing Ads, make sure you understand what listing on Product Listing Ads really entails. If you don't have many products, or if you have a site which is in the process of getting re-vamped, strongly consider whether Product Listing Ads are right for your site.
Things you need to know how to do before launching a Product Listing Ads Campaign:
1. Create a plan. What performance goals are you shooting for?
What are your goals? Are you looking to get large amounts of product exposure through the PLAs, or are you more budget concerned? Likely you're somewhere in the middle of these two goals, but pinpointing a specific COS goal, spend cap (etc.) and strategy is very important. Based on how your PLA campaign performs, you can always modify and revisit your goals, but they need to be established prior to launch.  
2. Install Google Adwords tracking.
Once you know what type of goals your want to aim for, you'll want to be able to track performance to reach them. If you don't have AdWords tracking set, you can do so under Tools & Analysis > Conversions:
Here you should select + Conversion > Webpage: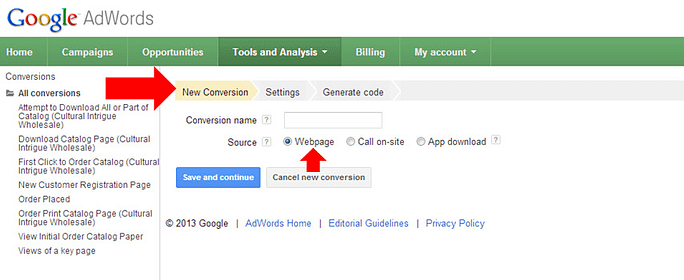 Once this is done, you'll need to fill out the particulars of the code: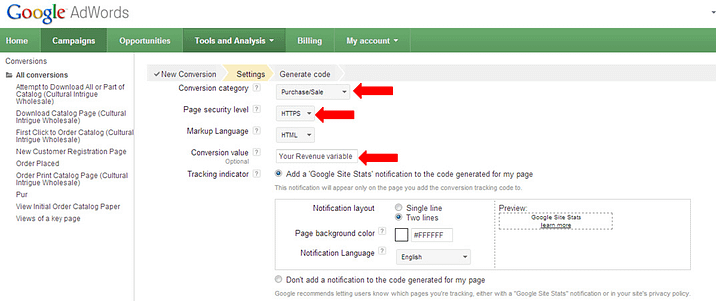 3. Install Google Analytics Tracking.
AdWords tracking is informative, but you can segment more information on Google Analytics. If you are using Google Dynamic Remarketing, AdWords Ads or any other Google program, its also helpful to have perfomance metrics from different sources available all in one central location. Be careful that you set up tracking for each program carefully to avoid any overlap. Check out our 35 page guide on Google Analytics for more information on setting up tracking, generating reports in Analytics, and other Google Analytics goodies. Here is a sneak peak: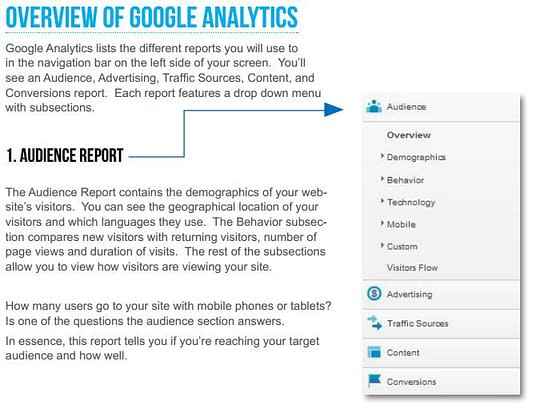 4. Are you able to make changes to your data feed quickly?
This is a biggie. If you can't make changes to your data feed you will be severely limited when managing your PLA campaign. You are going to need to make changes to your data feed in order to:
Set up your Product Listing Ads campaign

Create ad groups for best sellers
Create ad groups for product over or under a certain price
Create ad groups for seasonal items
Update or change sales for your PLA campaign
Troubleshoot validation errors (when setting up ad groups)
Prevent your PLA campaign from getting rejected due to missing or incorrect data feed elements
This list goes on, but you get the point. Get your hands on your data feed! Otherwise you're basically driving a car with your eyes blindfolded. If you are sending your data feed in house make sure you can effectively communicate with the person who is in charge of sending, updating and changing your product data feed. If you are using a solutions provider to send your data feed  for Product Listing Ads, be sure that you have access to the data feed.
5. Are you able to add AdWords Labels to your Google Shopping Product Feed?
You'll need to do this if you want to create ad groups for best sellers, price buckets, special shipping, seasonal items and other product groups. 6. Are you able to link your Google Merchant Center with Your AdWords Account? This is one of the leading causes for Product Listing Ad accounts which aren't live. AdWords uses the data feed information you send to the Google Merchant Center to generate Product Listing Ads, so if the two accounts aren't linked you're in trouble. To link your Google Merchant Center account to AdWords: 1) Select settings > AdWords within your Merchant center account: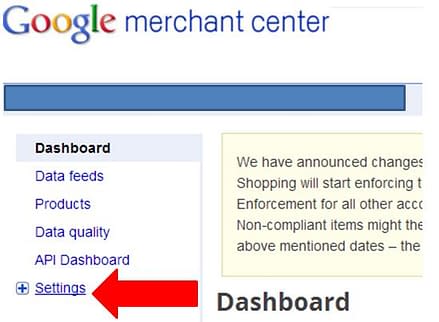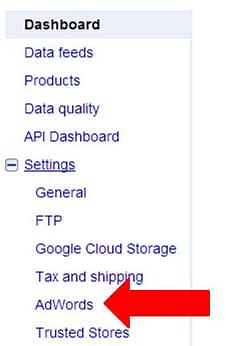 2) Add an AdWords customer ID (this is at the top of your AdWords login page):
If an account was previously set up, you may be able to choose an existing Customer ID (DO NOT DO THIS), or there may be multiple accounts which are listed and linked (as in the example above). 7. Are you able to set and change your daily budget? 8. Are you able to fund your account correctly? This is more trouble than you think. When you initially set up your Product Listing Ad campaign make sure you check automatic for the funding method. Unfortunately, once you've set up an account with a billing method, AdWords only allows you to change it with an additional payment of your current account balance plus seven days worth of spend. You'll also want to reach out to Google AdWords support if and when you do this. If you have a campaign set up with manual payments, make sure you check the Billing tab in your Adwords login frequently to ensure that the account is funded. Adwords does not alert you when your account balance is at zero, it simply stops serving ads, so you need to be sure your account is never out of funds. You can also change or add a credit card under 'Billing setting' and edit your billing information under 'Billing profile' in the Billing tab. It's also important to know that if you are set up for automatic payments, AdWords charges you incrementally larger amounts the longer you are live on Google Product Listing Ads. Adwords bills clients (using automatic payments) in increments of $50, $200, $350, and ultimately $500 monthly payments. If you want to pay more or less than that your only other options are the manual payment method or reaching out to a payment specialist. If you want invoicing, you must meet the following criteria: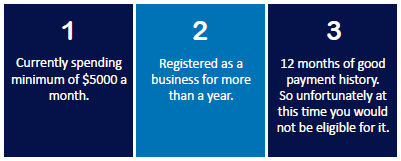 9. Are you able to effectively troubleshoot Product Listing Ad Group Validation Issues? Your Ads aren't going to run if your product targets aren't validated, so it's a good idea to have a basic understanding of how validation works and common errors associated with it. Click to see most common merchant problems with Product Listing Ads for some prevalent validation issues and remedies.   10. Are you able to set Google Shopping promotions? Google Shopping promotions are not absolutely essential but they do give you a leg up against your competition. They're good for things like 'free shipping' or anything you want to promote about your store. Here are some Google best practices for promotional text:

To change promotions for ad groups on Google Shopping, go to Ads in the main AdWords tabs:
From here, you hover over the ad group which you want to change the promotion for, and click the pencil icon:
From here you can change and save the text for an individual ad group: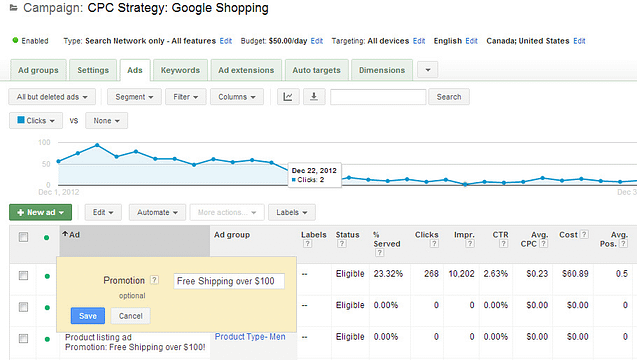 You can see these sales for merchants who choose to take advantage of this feature on Google search engine result pages (SERPs):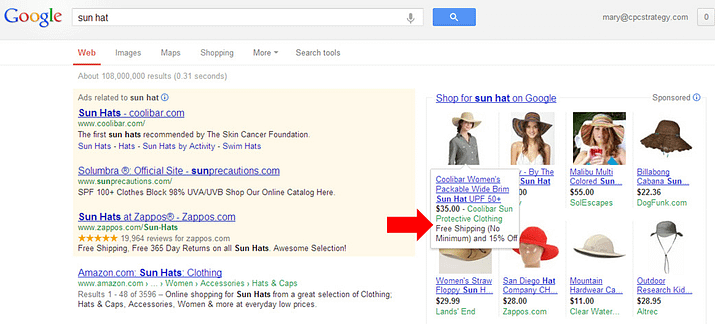 If you have a PLA campaign running right now and you don't know how to do some of the above actions, it's definitely in your best interest to find a tutorial and learn how to do so. Most of the items are explained in this whitebook, but please also feel free to reach out to us if you have any questions about PLA management.

Chapters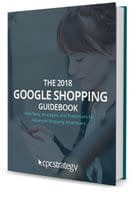 New Google Shopping Guide: 2018 Edition