Product Listing Ads Best Practices
Product Listing Ads Ad Group Structure Best Practices

Link AdWords Account with your Google Merchant Login
1) Login to your Google Merchant Login (GML).
2) Go to Settings> AdWords.
3) To link the two accounts, copy and paste your AdWords ID* into the Link Account box:
For more details, here are Google's steps to create Product Listing Ads, step 1 is to link your Google Merchant Center and AdWords accounts.

Your AdWords ID is located above the Google AdWords logo in you AdWords login. Note:  Remember you also want your AdWords extension for your PLA campaigns to reflect this GML, which is where you will be sending your product feed.

Chapters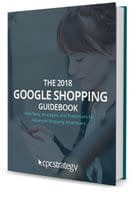 New Google Shopping Guide: 2018 Edition