Consumer Features On Product Listing Ads
Restricted Products On Product Listing Ads

Restricted Products On Google Shopping
Google Shopping serves up all types of Product Ads, but will not serve you anything that they don't qualify as 'family safe', such as items which include certain products related to gambling weapons, healthcare and medicines, or tobacco, (among others):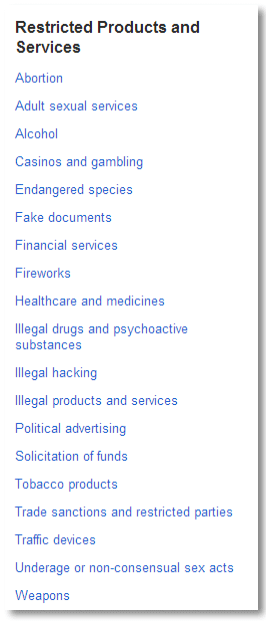 * Note: Alcohol restrictions vary by country. While some of these items make sense (I certainly don't want anyone buying a Panda on Google Shopping), some of the larger categories such as Alcohol & Tobacco are items which were allowed on Google Product Search.   When searching, shoppers see related products but none of these restricted items:
(The Moscato link above leads to moscato glasses, wine stoppers and similar products) Certain supplement items and wheelchairs are still available on Google shopping, but may need authenticated doctor approval.


Chapters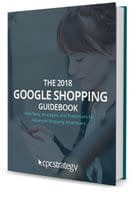 New Google Shopping Guide: 2018 Edition