Chapter 5: Long-Term Comparison Shopping Engine Management

Ensuring Long-Term Comparison Shopping Engine Success

Once you have your campaigns up and running, you need to focus on your long-term comparison shopping engine management strategy. There are several aspects of this that we are going to discuss, but the truth is that this is an undertaking that will require the lion's share of your attention as long as you wish to effectively sell your products online. Rest assured, the increased traffic to your site and the effect CSEs will have on your overall internet presence will be worth it. Here are a few key points you need to capitalize on:
Be Consistent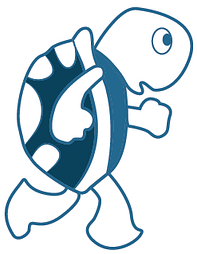 The last thing you want to happen to your comparison shopping engine campaigns is for them to go offline. This can happen two ways. One, you forget to pay the CSEs (if you pay manually), or two, your budget for clicks runs out before the end of the month. When this happens, CSEs will see your company as unreliable and your overall traffic volume and quality will go down the drain. Either that, or your entire campaign goes offline, meaning days of missed potential revenue.
Your consistency with your campaigns is a major part of your relationship with CSEs, and your account maturity is literally computed into the algorithm they use to determine how well your products rank in consumer queries.
Going offline on the highly profitable Google Shopping CSE is a big NO. If you're facing issues with your Google Merchant Center account or want to prepare for the worse, check out this article.
Customer Reviews
You should really look at and collect your customer reviews. It may not always seem like it, but customer reviews are a significant factor that will influence a customer's, myself included, decision to purchase. CSEs like PriceGrabber and Shopzilla send their reviews, which are accumulated at the end of the sale, to Google Shopping, which in turn will affect how your store's rating is displayed on Google shopping.
Thus, if you receive bad reviews on PriceGrabber and Shopzilla, you're going to look like bad merchant on Google Shopping, and because Google Shopping receives A LOT of traffic, you might as well be putting up a billboard outside your office that says "Don't Bother." Check out these customer reviews on Google Shopping below: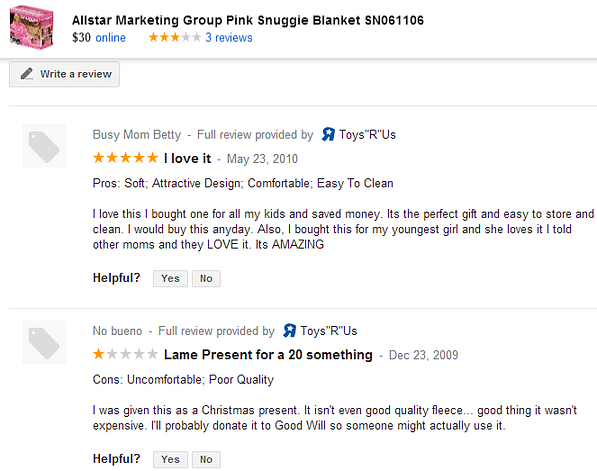 Consider enlisting the services of eKomi if you're interested in using ratings and reviews to help your conversion rates. eKomi gives you the opportunity to send a mass email to everyone that bought your product for a review. Sounds spammy, but if you send out 1000 emails and get even 20 reviews out of them, you can consider that a success. You could even offer a coupon as an incentive for them to review their shopping experience.
Tracking Pixels
Tracking pixels are a crucial part of your campaign management and should be something you implement early on in the process. They are essentially bits of code that you can add to your website in order to receive customer data. Every time a shopper visits your site or buys a product, you will receive important information about the visit, information you can later use to optimize how you manage your CSE accounts and product listings.
Tracking pixels are absolutely vital to your CSE campaigns' success because they unlock a lot more options for you in terms of how you can optimize them. They will allow you to perform product-level analyses and the longer you have the pixels installed, the more data you can use to make more informed bids in the future. For example, if one week there's a click spike for a given product, you'll be far more informed as to why this is with tracking pixels. Here's some of the key metrics you MUST monitor:
Traffic/Clicks: How often are people viewing this product on your site?
Number of Orders: This tells you the gross number of sales that a product, category, or CSE overall generated for you.
Average Order Value/Volume: This tells you how much, on average, a consumer spends on your website in one visit.
Conversion Rate (%): For a given product, this tells you the number of clicks that converted divided by the total number of clicks it received. If 10 clicks out of 100 lead to sales, that product has a conversion rate of 10%.
Cost of Sale (%) or Return on Ad Spend (ROAS): For a given product, this will tell you the ratio of your spending to your revenues. Literally, it's the product's click expenses (spend) divided by the product's accrued revenues. CSE's use this to explain a product's given return ratio.
Failure to install tracking pixels will really hurt your strategy in terms of how you bid and manage your listings at the category and product levels. You can find tracking pixels in each of your CSE merchant login pages, where you can also make changes to and optimize your bids on the fly.
Google Analytics is a free tool you can use to gather this information. However, like any analytic device, it can be unreliable occasionally so it shouldn't be your only source of retrieving metrics but rather as a reference you can use to cross-check with another source. Use the data from tracking pixels to optimize your bids and product listings. Here at CPC Strategy, we use Google Analytics to cross-check the info from each comparison shopping engine's analytics.
For a cool guide on how to navigate the Google Analytics dashboard, check out this guide.
Review Your Shopping Channels & Product Feed With An Expert