Amazon CAPx Technology
Empowered By Technology. Led By Experts.
Proprietary Amazon Ad Tech
Amazon has evolved to a point where the advertising tools are so sophisticated, the competition so fierce, that the only way to compete to win is a combination of best-in-class tech, regimented process, and expertise.
Our ad management platform, CAPx is specifically designed for Sponsored Products, Sponsored Brands, and the Amazon Ad Console. Our Amazon experts use CAPx to drive ad performance and effectively execute on performance trends at scale.
CAPx…paid for itself within two weeks. In addition to providing a powerful elegant dash for managing campaigns and bids far more productively, it also features customizable bidding rules automation. Using these tools, I was able to improve campaign efficiency by 30% within the first two weeks while growing revenue. The training and support has been excellent and I found the system highly intuitive. Highly recommended!
Nick Carter, Marketing Director | ValuePetSupplies.com

Think Like An Expert
Algorithmic bid management is the centerpiece of our technology and it allows campaign creation on an extremely granular level. If you're already shopping for a management solution, CAPx allows you to outsmart the competition and stay ahead of the curve. Our innovative technology supported by our team of human experts means your brand has the very best inputs to deliver and scale output.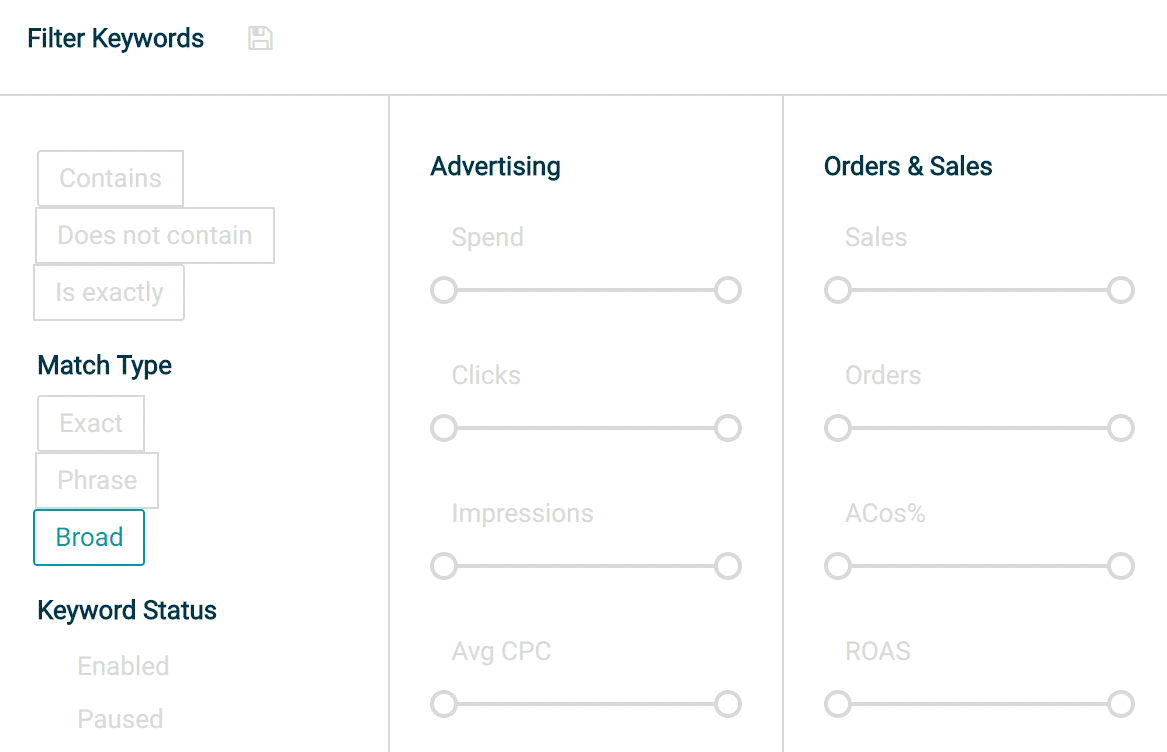 Capabilities That Matter
CAPx provides the opportunity to report and augment custom labels by product lines, margins, seasonality, etc. and enables us to segment bidding rules on a granular level 24/7. Complex bidding rules also allow us to either pause or enable entities on a schedule and dayparting strategy. We use our technology to balance profitability goals while maximizing opportunity available in the Marketplace and reallocate budget based on performance.
The Long-term Play Strategy
Using our technology we can store your data for the lifetime of the partnership – building a historical database of trends over time & season, but also between ad types, campaign types, keyword types, and a lot of other ways to ensure we're squeezing every possible dollar out of advertising & maximizing your return.