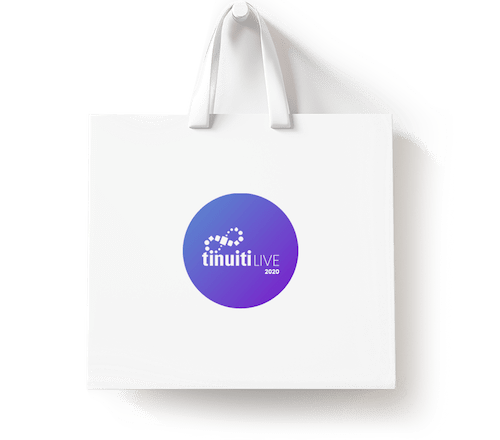 Learn
With multiple tracks and more than 10 sessions, there's content for every marketer, whether you're a practitioner looking to brush up on foundational tactics or a c-suite executive looking for new strategies to disrupt the industry and take your business to the next level.
NETWORK
Bring your biggest challenges and be prepared to come Off Mute and we'll have an open and honest discussion on the state of D2C commerce and more in 2021 and beyond.
ENTERTAINMENT
During this new normal, work life and home life have converged into one in the same. We will conclude with an opportunity to get some precious family time back into your day with our family-friendly entertainment hour.
Hear from some of the best and brightest minds in the industry with thought-provoking sessions, brand success stories, actionable strategies and more. Choose the path that aligns closest to your specific goals to attend live and we'll send you on-demand access to any sessions you may have missed after the event.
Foundation / Expert Track
Growth
Innovation
The Future Reimagined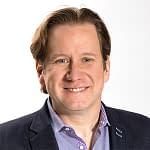 Craig Atkinson
Chief Client Officer Tinuiti
The Algebra of Happiness
What's the formula for a life well-lived? Scott Galloway has spent the greater half of his career trying to find out. Melding personal experiences with research from the fields of finance, psychology, and anthropology, Professor Galloway created the Algebra of Happiness. This session will give you Scott's cheat sheet to squeezing the juice out of life. This talk is based on the viral YouTube video.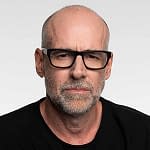 Scott Galloway
Clincial Professor of Marketing NYU Stern School of Business
Anything is (elf)ing Possible
Catching lightning in a bottle once is amazing, but three times is pure genius. e.l.f believes anything is possible if you have your head in the stars, your feet on the ground, and are moving at elf speed. In this session, you'll hear from e.l.f. CMO, Kory Marchisotto, on how her effort to take the brand through a refresh two years ago ended up being a record-breaking journey that established e.l.f. as one of the most powerful beauty brands in 2020. Learn how this OG disruptor smashed TikTok records and grew into a thriving portfolio of brands, despite the challenges 2020 presented.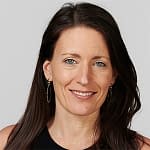 Kory Marchisotto
Chief Marketing Officer e.l.f. Cosemetics
Captivate & Activate: A Performance-Based Approach to Creative Storytelling Online
In today's digital world, the consumer journey is more fragmented than ever before. That's why it is essential you create a connected creative story that meets the need of each moment. Tinuiti & QuickFrame will show you how to ensure you not only grab attention but ultimately drive action by using data and insights to drive real, measurable creative success.

Tom Olivieri
VP, Creative Tinuiti
Morgan Bailey
Senior Director Performance and Product Quickframe
Everybody in the Pool! Emerging Marketplaces in 2020 and What to Expect
No event would be complete without a "what's next" session and this one delivers. As the 3rd party cookie crumbles and dominance of certain channels continues, inspiration has struck the digital landscape in the form of new or growing marketplaces, the technology that fuels them and the race to utilize and monetize 1st party data to build an offering that benefits brands and retailers as the move more and more to "omnichannel" and "eCommerce" becomes reality. Whether you're looking to dip your toes into something new or dive right in - this session will cover it all: Walmart, Target, Instacart, Criteo, Kroger and more. Find out what's now, how to engage and how to evaluate what might be right for you and when.

Elizabeth Marsten
Sr. Director
Emerging Marketplaces
Tinuiti
Social Diversification: Proven Benefits of a Broader Paid Social Allocation
From TikTok to Byte, the social media landscape has evolved tremendously over the past few years. In this session, we will discuss the state of social and why diversification of your current social media mix is an important strategy to consider in 2021.
Avi Ben-Zvi
Group Director, Paid Social
Tinuiti

Shea Carter
Head of Social Media
Wrangler
Prioritizing DEI for a Culture of Happiness
From internal corporate initiatives to external marketing expression, Diversity, Equity & Inclusion (DEI) has been an important conversation amongst marketers for a number of years. In this session, we invite a panel of broad perspectives to discuss how DEI has come to life within their organizations and provide advice attendees can take back to their own organizations.
MJ de Palma
Head of Multicultural & Inclusive Marketing Microsoft

Keni Thacker
Founder 100 Roses from Concrete

Yolanda Lam,
Global Head of Agency
& Ads Partners
Pinterest

Dan Vu
Director of Marketing Barefoot and
E. & J. Gallo Winery
Moderated by
Obele Brown-West
EVP of Media Tinuiti
Thriving on Amazon in 2021: How Brands Can Align with Amazon's Strategic Direction
2020 has seen Amazon go from being the 800-pound gorilla in Retail to the 10,000-pound elephant. As more customers continue to flock to Amazon for essential and non-essential purchases and with Prime Day on the horizon, brands must accelerate their Amazon fluency faster than ever before.
Pat Petriello
Director, Marketplaces Tinuiti
Well, That Escalated Quickly: Capitalizing on the Rapid Rise of OTT
A new medium known as OTT (over-the-top) advertising has emerged, enabling strategic brands to reach viewers through streaming video services and devices, such as smart or connected TVs. OTT advertising is a viable component of a brand's performance media mix. OTT is much more than just a branding and awareness play, it is a complete performance channel that offers scale, measurability, and data-driven targeting that DTC Brands can use today. As OTT viewership continues to explode, during these unprecedented times, incorporate OTT video into your cross-channel performance marketing strategy to crush your brand's goals.

Jesse Math
VP of Client Strategy
Tinuiti

Tim Natividad
Head of Performance
Advertising
Roku
Adapting to Apple's IDFA: What Next?
This fireside chat-style session will be a candid conversation about the growing push to privacy and its impact on digital marketing. With CCPA regulation enforcement beginning, Apple's updates to IDFA and ITP, and the fated deprecation of the 3rd party cookie, advertisers need to both be aware of the inevitable impact and proactively plan for how they will adapt their marketing strategy.

Nirish Parsad
Marketing Technologist
Tinuiti
Liz Emery
Sr. Director, Client Strategy
Tinuiti
Predicting the Future: Using Your 2020 Marketing Data to Forecast 2021 Performance

Annica Nesty
Sr. Director, Marketing Science Tinuiti

Andrew Richardson
SVP, Analytics & Marketing Science Tinuiti
How Digital Innovators are Bridging the Gap Between On and Offline Strategy
Josh Brisco
VP of Growth
Tinuiti

Ryan Gudovitz
Senior Manager
Vitamin Shoppe

Scott Perry
Executive Vice President Digital
Jerome's Furniture
The Best is Yet to Come: Finding Your New Customers in 2021
Pat Hayden
Group VP
Acquisition Media
Tinuiti
The Future Reimagined: A Go Forward Plan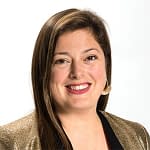 Dalton Dorné
Chief Marketing Officer Tinuiti
Family Magic Show with Jon Finch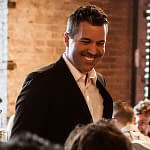 Jon Finch
Zoom Mentalist and Online Magician