Performance marketing is a marketing strategy in which a brand, company, or client pays only for measurable results, like a conversion, click, sale, or sign up. Performance-based marketing helps brands maximize their impact by reaching the right people on the right channels throughout the marketing funnel.
All marketing should be driven by transparency, performance, and results — and nowadays, we have more valuable insights than ever into campaign and strategy performance. Performance marketing lets you measure each piece of your marketing strategy across each channel, then update and optimize accordingly. 
With a performance marketing strategy, brands can focus on maximizing their marketing budget and revenue.
Jump to the following section:
What is Performance Marketing vs Digital Marketing?
The difference between performance marketing and digital marketing comes from the approach. Digital marketing channels like paid search, social, and display ads are part of a successful performance marketing strategy — but traditional digital marketing often focuses on vanity metrics, like reach, impressions, or likes. 
Performance marketing goes beyond those vanity metrics to focus on long-term, strategic key performance indicators (KPIs). This means a focus on driving revenue and retention — not just engagement or awareness. 
What are the benefits of Performance Marketing?
Here are 3 benefits of performance marketing strategy:
Optimize for KPIs: Performance marketing focuses on your brand's KPIs, which play a huge role in whether or not your company can reach its goals. When your marketing is aimed at increasing the metrics that matter most — like sales, retention, and revenue — you can test and optimize for those metrics. Performance marketing and conversion rate optimization give you the data and intel you need to drive your audience to take action.
Focus on performance, not vanity metrics: The online advertising space is crowded, which drives up the cost of digital advertising on paid social and search. When clicks and impressions become more expensive, it's important to focus on not just driving traffic, but driving quality traffic from qualified leads. Online performance marketing keeps your digital advertising focused on results, not vanity metrics. 
Adaptability and flexibility across channels: Brands need to reach and retarget their audiences across multiple channels, including retargeting. A performance marketing approach means ensuring that all of your marketing plans and tools are in sync, so that you keep your campaigns optimized and consistent at scale. Testing across channels gives you a holistic view of your program's performance, which helps you maximize engagement and results.
What are Performance Marketing metrics?
Performance marketing is all about the metrics. Setting the right KPIs helps brands focus on driving the results that matter most, like sign-ups, conversions, or purchases. 
Some performance marketing KPIs include:
Return on investment (ROI)

Conversion rate

Customer acquisition

Customer retention

Lead generation

Lead quality

Sales

Revenue

Conversions

Downloads

Referrals
When you set goals for and measure the success of your performance marketing strategy, it's important to understand how each channel operates, both individually and in tandem. Looking at the metrics above from a holistic perspective ensures that your channels work together, not in silos.
Performance marketing channels
Performance marketing means that your messaging, creative, and KPIs are aligned across channels so that each piece of your marketing strategy is focused on driving results. 
Here are some of the main performance marketing channels:
Paid social: Performance marketing can help you increase your return on ad spend (ROAS) by strengthening your relationships with both new and current customers across the marketing funnel. When you focus on driving conversions, you don't have to use vanity metrics to measure your paid social success. You can also test your creative, messaging, and targeting to find what makes the most sense for your audience and brand. 
"While Facebook has historically been the king of social media marketing, each social media channel has a unique offering that aligns with real business goals. Each of these channels should be considered when pulling together a holistic paid social media strategy."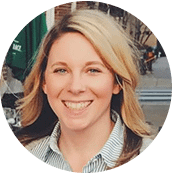 — Katy Lucey, Director of Paid Social at Tinuiti
Successful brands using social as a performance marketing channel include Blink and Lucca & Dani.
Paid search: Strategic targeting and testing can help you make the most of your paid search investment. Constantly optimizing around your business goals for your keyword targeting and messaging lets you turn more searchers into customers. With an omnichannel approach to performance marketing, you can use cross-channel insights to increase your search performance and make more profitable bids. 
"New search ad formats are going to be huge in 2020. Modifications of text ads will give brands the chance to match search intent more accurately than ever with local services ads, map ads, lead extensions, and more."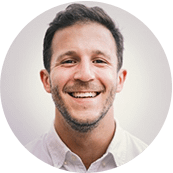 — Aaron Levy, Group Director of SEM at Tinuiti
Successful brands using paid search as a performance marketing channel include Jet and Big 5.
Programmatic and display ads: Performance marketing lets you optimize your media spend through testing and transparency — which means a higher ROI and more significant business results. A targeted approach to programmatic and display advertising means you can access metrics about how, when, and where people are engaging with your campaigns. At Tinuiti, we create a custom plan based on brands' unique goals, KPIs, and budget — three main factors of performance marketing.
Affiliate marketing: Affiliate marketing helps brands connect with influencers and publishers on their audience's favorite platforms. Combining affiliate marketing with paid search and social helps you focus on long-term profitability, rather than short-term wins. With the right plan and partners in place, performance marketing means that brands only pay for proven performance. 
OTT and connected TV: Over-the-top (OTT) advertising lets you target your audience in a new, scalable way they can't ignore — which is a powerful performance marketing tool when you use it to retarget audiences across channels. Performance marketing lets brands take a scalable, targetable, and data-driven approach to OTT advertising, which will reach an estimated 147 million US adults in 2020. OTT can be the cherry on top of a cross-channel strategy, which creates a unified audience experience across all channels, from retargeting to retention.
"OTT advertising is a viable component of a brand's performance media mix. Much more than just a branding and awareness play, it is a complete performance channel that offers scale, measurability, and data-driven targeting."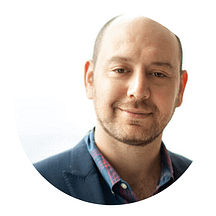 — Jesse Math, VP of Planning and Platforms at Tinuiti
You can learn more about our OTT and our advertising offering here.
Tinuiti's performance marketing methodology
At Tinuiti, our performance planning framework is GAMMA:
G

oals & strategy

A

udiences & targeting

M

essaging & creative

M

easurement, testing, & learning

A

cceleration & optimization
This performance marketing methodology means unifying your goals across every consumer touchpoint. We focus on the triopoly of Google, Amazon, and Facebook — the most valuable media available to marketers. An integrated performance marketing approach is the best way to identify, engage, and acquire customers across channels — and retain, retarget, and reactivate them. 
By continuously testing and optimizing strategy, messaging, and creative across channels, Tinuiti's transparent approach to performance marketing ensures that our clients — and their marketing — are consistently working toward their goals.