A Holiday Planning Series for Marketers
Tuesday, August 11th –Thursday, August 13th, 2020
Register for the 3 Day Virtual Series
*By submitting your Email Address, you are agreeing to all conditions of our Privacy Policy.
3 days. 11 sessions. 21 digital marketing experts.
The year's biggest shopping days—from Cyber Week to Christmas— are just around the corner. Now is the time to test, gather audience data, and build out creative to prepare for the increased volume and competition of the holiday season. This series is the only Q4 checklist you'll need for 2020 where we'll cover how to build the ultimate Q4 marketing mix, budget allocation tips, channel diversification, across Marketplaces, Paid Media, and Email Marketing. Learn from Tinuiti's experts and partners to identify opportunities and areas for improvement across your integrated media strategy to position your brand for Q4 success. Each session will have a live Q&A at the end so come prepared with questions! Can't make it? We'll send you the slides and recording.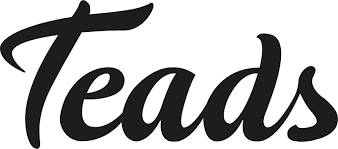 Tuesday, August 11
Conquer Amazon & Marketplaces
How Technology and AI Will Take Your Q4 Strategy to the Next Level
Our Speaker: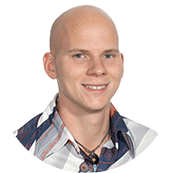 Andy Tayor 
Director of Research
Learn how Mobius, Tinuiti's proprietary suite of marketing intelligence and media activation technology, uses AI enabled technology to identify incremental budget expansion opportunities across marketplaces, by analyzing historical bids, budget and keyword trends and making recommendations around areas for growth for Amazon, Walmart, and eCommerce Ecosystems.
Amazon Operations Q4 Prep in the Light of COVID-19 & Delayed Prime Day
Our Speakers:

Nancy Hebert

Marketplace Operations Specialist

Mark Russo

Marketplace Operations Specialist
Many brands allow inefficient processes, lack of oversight, and poor inventory management affect their success on Amazon. Improving your operational health all starts with a better understanding of your data. After this session, you'll be able to identify and minimize operational gaps that slow performance and cost money. Learn how you can improve your Amazon operations that are affected by COVID-19 and postponement of Prime Day. Ensure your Amazon operational foundation is set up for success with inventory management & planning, purchase order management, and warehouse efficiency.
Convert Shoppers This Q4 With a Holistic Amazon Search & DSP Strategy
Our Speakers:

Evan Walsh

Sr. Programmatic Analyst

Kevin Wellis

Specialist, Marketplace Search
Running Amazon search and DSP in tandem can grow your business significantly YoY. Prevent brand growth slow-down by running a full-funnel Amazon advertising strategy and discover how when working together as opposed to separately, can deliver superior results and better performance.
How Walmart Could Expand Your Business Reach in Q4
Our Speakers:

Elizabeth Marsten

Sr. Director, Strategic Marketplace Services

Brenda Ayanegui

Account Manager
Brands who are able to replicate their Amazon efforts on Walmart see about 20% of their Amazon volume in sales on Walmart. Our expert Marketplace speakers will unveil the secrets of listing your products, boosting sales, staying competitive, and how to ensure your operations and fulfillment options are in order in the Walmart Marketplace for Q4. Have your Walmart Goals and KPIs ready so you can implement these tactics to take our strategy to the next level.
Wednesday, August 12
Conquer Paid Media
How to Build Your Perfect Q4 Marketing Mix for a Holistic Holiday Strategy
Our Speaker: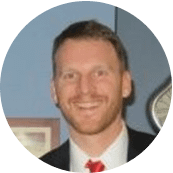 Tim Hurd
Group Director, Integrated Media Strategy
Learn how a holistic integrated media strategy including social, display, search, and shopping can help your brand conquer its Q4 goals. Discover how the power of data, media mix modeling, and Mobius – Tinuiti's proprietary suite of marketing intelligence and media activation technology has led to client success.
Boost Brand & Product Discovery with a Paid Social Diversification Strategy
Our Speakers:

Lize Keefer

Specialist, Paid Social

Magda Houalla

Director of Marketing Strategy
When it comes to investing in a holiday social strategy, you'll want to consider leveraging campaigns across each platform that reach your target audience. For a holistic holiday strategy, discover opportunities to reach audiences (sometimes at lower costs) on Pinterest, Snapchat, and TikTok.
Display Video Q4 Checklist: 5 Tips for More Effective Creative
Our Speakers:

Amber Usmani

Assoc. Director Programmatic Display

Mike Bongiovanni

Director, Creative Strategy, East Coast

Mike Villalobos

Head of Performance Advertising Sales
How will video advertising drive your brand's ROI during this holiday season? Let's dive into video strategy, creative messaging and how the format will drive actions further down the funnel. Extending traditional video messaging across all screens is key to maximizing brand favorability, loyalty and ultimately sales.
Q4 Google Search & Shopping Best Practices For Advanced Strategies
Our Speakers:

Linda Yonemoto

Strategist, Shopping & Feeds

Shenise Wigfall 

Director, Paid Search
This holiday shopping season will be even more challenging than usual. Search and Shopping work better together. Develop a plan for Q4 that maximizes revenue-driving opportunities through a more integrated approach.
THURSDAY, AUgust 13
Conquer Email Marketing
How to Feel Confident About Your Q4 Email Campaign Plan
Our Speakers:

Jackie Rivera

Strategist, CRM & Email

Tom Buchok

CEO, Mailcharts
Creative will be front and center for your audience, which is why it's essential to approach creative design from a performance perspective. Learn how to design with conversions in mind and leverage creative as a strategic differentiator. Discover how to elevate your brand's creative and stand out in the inbox. Build a consistent visual experience with cross-channel storytelling and email marketing creative best practices.
Drive Conversions this Q4 with Preliminary Testing & Acquisition Tactics
Our Speakers:

Kelly Blevins

Strategist, CRM & Email

Mat Bingham

Director of Partnership
It's essential to regularly test, learn, and optimize email campaigns to improve the experience for your subscribers. Learn how to increase your brand's email ROI whether it be based on short-term conversions or long-term customer loyalty through different types of testing top brands are practicing. This session will cover different types of testing opportunities, including segment structure, automated campaigns, overlays, SL, offer types, and creative. Learn about each audience group individually and optimize your customer journey as a whole
Email Personalization: Go From Basic to Sophisticated This Q4
Our Speakers:

Jenny Tran

Strategist, CRM & Email

Lizzie Nirenberg

Partner Marketing Manager
Personalizing your emails is essential if you want people to open and interact with your messaging. This requires you to know your audience, and then tailor your copy, creative, and content to compel subscribers to take action. Learn how to go beyond first name personalization with actionable tactics that can be applied to your email program to boost conversions.