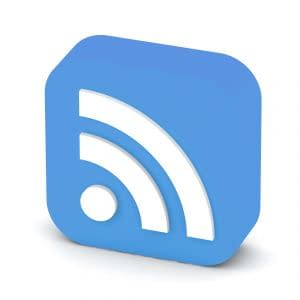 Ecommerce blogs. There's a lot of them. Too many. So, we made a list. A list of the best. For retailers. Categorized.
Enjoy.
Ecommerce News
techcrunch.com/ecommerce
mashable.com
venturebeat.com
adweek.com
wired.com
ecommercetimes.com
forrester blog
InternetRetailer.com
ecommercebytes.com
Ecommerce Marketing
copyblogger.com
problogger.com
blog.hubspot.com
reelseo.com
chrisbrogan.com
ducttapemarketing.com/blog
threedeepmarketing.com/blog
Dan Zarella Blog
blog.kissmetrics.com
marketingland.com
marketingsherpa blog
Ecommerce / Search Blogs
searchenginewatch.com
searchengineland.com
searchenginejournal.com
seobook.com
moz.com/blog
toprankblog.com
morevisibility.com/seoblog
distilled.net/blog
Fathom SEO
Wordstream Blog
Google Adwords Blog
Official Google Blog
Matt Cutts blog
Microsoft Advertising Community Blog
Ecommerce Inspiration
ted.com
bakadesuyo.com
jamesaltucher.com
happiness-project.com
99u.com/articles
SethGodin.Typepad.com
Social Ecommerce
socialmediainfluence.com
blog.bufferapp.com
addshoppers.com/posts
socialmediaexaminer.com
Ecommerce Blogs
practicalecommerce.com
getelastic.com
tinuiti.com/blog
jxtgroup.com/blog
colderice.com
marketingtechblog.com
unbounce.com/blog
Google Commerce Blog
excitingcommerce.com
blueacorn.com/blog
Channel Advisor Blog
Ecommerce Platform Blogs
We wrote an article about the best ecommerce platform blogs last week. You can check it out here: Ecommerce Platform Blogs
General Ecommerce / Entrepreneur Blogs
mixergy.com
briansolis.com
sethgodin.typepad.com/seths_blog
chiefmartec.com
business2community.com
More Blogs:
Top Search Blogs – a great list put together by the team at TopRank.com.