The Challenge
Evenflo's goal for their Search and Sponsored Products Strategy was to improve exposure and ad returns for their campaigns on Walmart.com. Our team's first priority was to identify areas of improvement in Evenflo's ad strategy.
Results
Since partnering in February 2020, Tinuiti has increased Evenflo's return on ad spend (ROAS) by 231% and significantly improved their CTR for Sponsored Products on Walmart.com. Campaign cost-per-click (CPC) has decreased 22% as well.
Date range:  February 2020 – May 2020
Rebuilding Categories and Pricing
Tinuiti immediately noted that Evenflo's campaign performance could be optimized to improve campaign and budget efficiency. As a result, we rebuilt the ad strategy from the ground up to better suit Walmart.com's unique algorithms and advertising policies:
Product-specific categories. Walmart.com required a different segmentation strategy than Amazon.com. In Walmart.com, increasing the number of products grouped in a campaign led to significant increases in performance.
Auction prices. Walmart.com works on a different bidding model than other marketplaces. Walmart's "first-price" auction rules meant that Evenflo frequently overbid and overpaid. We proactively tested lower bids, resulting in much lower ad spend and higher returns.
With all marketplaces were being managed by one team, Tinuiti was also able to detect trends in other marketplaces and quickly adjust the Walmart.com campaign accordingly. All of these changes and strategies resulted in significant and immediate improvements in ad performance.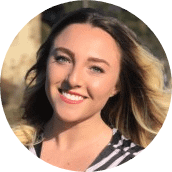 Tinuiti has definitely helped to improve performance across our Walmart sponsored product strategy. By reacting to sale trends and bidding optimizations specific to Walmart they were able to maximize our return on ad spend. Having them as a trusted partner has allowed us to expertly adapt to the changing needs of the digital landscape and better support the total goals of the business.
– Sara Fish, Manager, Demand Generation | Goodbaby International
Our Thought Leadership on the Walmart Marketplace
If you're selling on Walmart, then you've likely seen the 2-day delivery badge on high-performing listings. This isn't a coincidence. Walmart's fast shipping program is helping marketplace sellers boost their listing visibility, increase sales, and drive repeat...
read more