OTT Agency Buying Guide
One of the biggest trends shaping advertising right now is the rapid rise of streaming video viewership, which now makes up 80% of all internet traffic.
With an estimated 147 million US adults now accessing streaming video with services like Hulu, CBS All Access, Sling, and devices such as Roku, Amazon Fire TV, Apple TV — a new medium known as OTT (over-the-top) advertising has emerged, allowing brands to reach their audiences directly within their living rooms.
Here's a breakdown of OTT advertising and how brands are buying, targeting, and measuring the success of their OTT video campaigns.
What Is OTT Advertising?
OTT (over-the-top) advertising is advertising delivered directly to viewers via the internet through streaming TV or TV-like content and devices, such as smart or connected TVs (CTV).
The term "over-the-top" comes from the ability to bypass traditional TV providers that control media distribution, giving advertisers the ability to reach their audiences directly.
The Benefits of OTT Advertising
OTT is a full performance channel: targetable, measurable, scalable

Lower cost to entry than traditional TV

Non-skippable, sound-on and can hit multiple members of a household

Precise targeting eliminates waste of broad demo-based buying

Build and supplement campaigns with focused, complementary strategies

to other traditional and digital advertising techniques

Incremental reach, manage frequency, target competitors, focus on lapsed customers

Extend the reach and impact of traditional TV buys

Improved accountability — quantify the effectiveness of TV; optimize future campaigns
OTT Agency Services: How to Select the Best OTT Agency for You
Over the past five years, OTT has emerged as one of the newest digital marketing channels for any company. 
Despite its rapid growth, OTT advertising can still be a difficult landscape for any seasoned marketer to tackle. From balancing creative and messaging to tracking analytics and budgets, an OTT agency with specific expertise in OTT services can significantly boost your ROI.
The Benefits of OTT For Non-Traditional TV Advertisers
For brands that are digitally native, built on data, budget-conscious, or performance-focused, OTT presents a promising opportunity to reach audiences through TV-like content that can reach an entire household.
OTT advertising enables you to:
Buy the same TV-like content, on the same screen, at a fraction of the cost of entry and at a fraction of the waste (more targeted)

Reach targeted audiences with premium content
The Benefits of OTT For Traditional TV Advertisers
There are many reasons why traditional TV advertisers are adopting OTT advertising as part of their media mix strategy:
Audiences are cutting the cord

OTT can help you reach those cord cutters and cord nevers

Harder to reach younger audiences

Younger audiences are watching TV content in new ways

Each rating point is more expensive to buy

OTT is a way to expand the reach and frequency of your TV buy
If you have previously used traditional TV advertising and are looking to layer in OTT as a way to extend your reach to an audience that you might be able to reach using traditional advertising, you might want to consider asking the following questions to OTT/CTV agencies you're considering:
How do I measure my audience reach? 

How do I know if my media planning is as efficient as possible? 

How do I know I am targeting my audience and benefitting from those results? 

Are my CPMs getting more expensive?

Do I understand my frequency distribution across different viewers?

Do I understand the incremental value of my TV buys? The point of diminishing returns of my TV buys?

How much of my TV buys are reaching my highest value audiences?
What Should You Look For in an OTT Agency?
That answer will depend on your specific needs.
No matter your OTT marketing needs, there are three services that your OTT agency must provide, however: Transparency, Measurement, and Media Planning and Targeting.
Transparency
Brands generally access OTT inventory through resellers or aggregators, meaning brands lose out on transparency. 
In other words, when procuring the services of an OTT agency, your ad spend could be weakened. Ads could be shown on less-popular programming or non-premium OTT offerings.
It takes an OTT agency, like Tinuiti, who owns and operates all deals directly with virtually every TV and OTT publisher and platform. Doing so offers you full transparency into each dollar spent, and the ability to continually optimize your ad performance. 
Measurement
Delivery via television  – one of the greatest challenges of OTT,  as well as one of its greatest strengths. 
Because of this unique delivery model, attribution tracking can be difficult. Unlike other digital channels, tracking KPIs like clicks or in-store traffic requires a third-party to understand the true impact of your OTT ad spend. 
Our OTT services and partnerships ensure that you are tracking both the efficacy of your OTT spend by measuring digital performance (web visits, conversions) and offline impact (store visits, in-store purchases).
Media Planning and Targeting
While buying OTT space is its own challenge, understanding how to leverage your OTT campaigns within your media strategy to impact your audiences' behaviors requires strategy that only subject matter experts can provide. 
Our OTT services take a cross-channel approach, unifying data strategy with sequential messaging across your media mix. A cross-channel strategy creates a unified experience for your audiences across all channels, devices, and screens, and sequential retargeting strategies influence the consumer and drive conversions.
Want more on OTT services and advertising best practices? Check out our in-depth OTT advertising guide. 
By adding OTT to your media mix, you will be able to target audiences like never before, gaining an edge over your competitors who are already oh-so-over OTT. As viewership continues to grow – 205 million OTT users in the US alone  –  so will the opportunities for brands to exceed their marketing and sales goals. 
Top OTT Agency: What Makes Tinuiti Different?
As traditional TV continues to lose viewers, marketing firms need to divert their attention to the OTT services industry. 
By adding this channel to your media mix, you have a wealth of opportunities available to you and your brand for reaching and targeting your established audiences, as well as new ones. As we've seen, however, it takes a well-informed OTT agency to provide the results that you are looking for. 
While there are many OTT agencies, there are few that are OTT native.
Tinuiti is just such an  OTT agency. We believe OTT is a performance channel. It's targetable and measurable. Some OTT agencies claim that OTT behaves like TV and is awareness-oriented, and others swear by only activating OTT as a digital medium. Would you be surprised to know that both are true? 
Our OTT native approach enables brands to follow their audiences as they move away from traditional TV, providing TV-like reach and content using the largest screen in the house to drive performance KPIs

We work with brands to find the perfect mix of OTT buys:  TV, digital, or a mix of both

We offer total transparency into all OTT buys, including third-party verification of all deliveries for total transparency into your CPMs
We know OTT; how it provides scale, measurability, and targetability for any company.
Our unified data strategy and sequential messaging across the media mix along with our ability to easily integrate OTT into a brand's overall marketing plan with transparent results allows us to truly understand the OTT marketplace and its function as a performance channel, not just an awareness-builder.  
It's not only this knowledge that sets us apart, but also our OTT native approach:
We Understand Your Reach
You have specific goals, with a specific audience in mind. We make sure every OTT buying model is perfect for your brand.

We Maintain Transparent Partnerships
Roku, Hulu, NBC — just to name a few. We're proud of the awesome relationships we have built with these OTT giants. We don't buy from suppliers, aggregators, or resellers, meaning you gain even more control over what media you are buying, where your OTT ad is being displayed, and how frequently that creative displays. 
We Manage Your Frequency
Obtaining the right frequency for your intended audience is difficult. We establish your OTT creative's reach and then build retargeting experiences after exposure. This helps make sure that the right people are seeing the right content exactly when they need to be seeing it. 
We Integrate OTT into Cross-Channel
OTT-only companies are limited to their platforms. As an OTT agency, however, Tinuiti understands how applying data sets that work on search and social media can influence audiences watching their TV screens. We can reach different audiences in different locations, and establish a unified cross-channel strategy. 
Our OTT agency extends well beyond KPIs like reach and frequency, actually offering the infrastructure you need to reach your unique business objectives. Through data targeting or performance measurement, we are certain that our integrated OTT strategies can help you measure visits and sales on your website, foot traffic to your store, or any additional KPIs you want to track. Put simply, it's not a question of if OTT will work for you, but how?
"Tinuiti's OTT native approach ensures that brands have access to impactful OTT advertising, especially for clients already advertising on TV or those who are investing heavily in digital. OTT's ability to deliver at a high frequency and Tinuiti's established one-to-one relationships with publishers give OTT customers the flexibility to find the most beneficial mix along with transparent access to cost and reporting."
— Jesse Math, VP of Planning and Platforms at Tinuiti
Build an OTT Strategy That's Profitable and Measurable
American inventor and merchant John Wanamaker famously quipped that "Half the money I spend on ads is wasted, I just don't know which half." 
The same goes for OTT advertising platforms. 
If you're not tracking and measuring your spend at every step of the process, are you really advertising?
Especially now with the new technologies and different methods for tracking results, it can be difficult to ensure that your marketing efforts are elevating your brand.

To build a powerful OTT advertising strategy, you must understand what might work for your brand. For example, if you have videos with a high completion rate, consider an OTT approach. Generally, OTT advertising is non-skippable, meaning if your completion rates are high for your video content, OTT advertising can actually benefit and elevate your current advertising! 
There are a few methods for creating a profitable and measurable OTT advertising strategy. For example, brands that invest in OTT video do so using a variety of different OTT distribution channels, like TV publishers, OTT native services, streaming services, and OTT devices. 
While these platforms possess a multitude of different approaches and audiences, the overarching goals remain the same: to create a unified data strategy and sequential messaging across the OTT advertising mix, along with integrating OTT into a brand's overall marketing plant with transparent results.
For example, we start with a CRM list to retarget your customers. This allows us to understand and mobilize your advertisements' range. 
Using our partnerships with OTT platforms and TruOptic, we are able to deliver enhanced reporting by publisher and device, as well as improve targeting, efficiency, and transparency, saving you time, money, and headache. 
Finally, we can target viewers on other platforms such as Amazon, search engines, and social media. This full-suite of OTT advertising tools can be customized to fit your specific needs and asks. Even if you don't think OTT is the right fit for you, it's worth understanding how it could benefit your brand. 

"What makes Tinuiti unique is that our approach focuses on the right fit for each brand. This can include traditional goals of reach and frequency. Or it can mean digital measurement, programmatic, or sponsorship — it all depends on the brand's needs."
— Jesse Math, VP of Planning and Platforms at Tinuiti
Top Ad Agency for Hulu
With over 86 million ad-supported subscribers reported in 2020, Hulu is one of the best OTT platforms for advertising. 
As one of the key players in the OTT industry, advertising on Hulu allows brands to engage predominantly younger, more affluent, and more engaged OTT viewers than many of their competitors. 
In fact, Hulu reports that 85% of their viewers are light TV viewers, meaning that traditional marketing channels cannot reliably reach these digitally-native audiences. Imagine being able to directly connect with these audiences, meeting them in their preferred medium, engaging with them in a non-disruptive manner. 
But how much does it cost to advertise on Hulu? Unfortunately, there is no specific cost for advertising on Hulu. As with any OTT platform, different guidelines and regulations can change the range from $20 per ad to thousands of dollars. There are many benefits to OTT  vs. traditional television, such as lower cost of entry than linear TV, no lengthy contracts, and advertising on the same TV screen for lower cost. Nevertheless, the bigger your advertising budget, the more advertising capabilities you will have later on. Interested in how other brands have boosted their ROI, brand awareness, or ad recall? Check out Hulu's case studies. 
When choosing an advertising strategy for your OTT marketing, however, you must keep in mind that there are many moving parts. An ad agency for Hulu could be the perfect match. At Tinuiti, we ensure that your brand and its message is being seen by the right audience at the right time. We have established relationships with ad publishers, which helps us provide transparency on all your budgeting and reporting concerns, allowing you to reach even more audiences with your advertising budget. Furthermore, we understand the long term strategic goals behind not only your organization but also the state of the OTT industry. With several dynamic variables behind every ad, it's important to retain the help of a dedicated team that can optimize and react to your marketing efforts at every stage. 
Want to learn more about the specifics of Hulu advertising? Check out our article What is Hulu Advertising? 
Top Vimeo Ads Agency
An industry disruptor in its own right, Vimeo OTT allows brands and independent creators to launch their own subscription-based channels, where users can access video content for free, as rental, or to purchase. 
Over the past years, Vimeo has reported over 3.6 million subscribers over all their white-labeled OTT platforms.
Interestingly, the power of Vimeo OTT's model is not in its user-base alone, but in the available reporting analytics and specific niche channels, allowing advertisers to get even more granular with their ad spend. This is largely attributed to Vimeo OTT pricing models, 
But how do you take advantage of Vimeo ads?  According to their online platform, placing ads on their OTT offering requires a subscription to their "Enterprise" level membership. This subscription level provides advanced features and support for scaling your enterprise business. However, entry into the Enterprise level starts around five figures. Additionally, there are Vimeo OTT insights available in their CMS platform to help you obtain deeper insights into your subscribers. 
Cable-cutting has been popular talk since the 90s, but now OTT is completely disrupting the industry. Currently, at least two-thirds of US households with WiFi are now streaming OTT content. Furthermore, OTT ad revenues were predicted to hit $2 billion by 2018, but they actually hit 2.7 billion at a 57% year-over-year growth rate. OTT ad spend is forecasted to grow to 5 billion by the end of 2020. Platforms like Vimeo OTT are not a flash-in-the-pan marketing hack to gain more followers quickly, but rather a legitimate, tested, and effective method for increasing your business' reach and conversions. 
Top Roku Ads Agency
One of the first OTT platforms, Roku has been providing viewers with digital content since 2012. 
With almost 40 million viewers, Roku advertising is a great alternative to potentially cost-prohibitive platforms like AppleTV and GoogleChromecast. 
Due to its longtime presence in the market, advertising on Roku (OneView) has been fine-tuned for optimal performance. Roku advertising offers a variety of options that are specific to the platform. You can choose from traditional 15 to 30-second spots, to interactive video and overlays. 
Roku's entire OneView platform includes a suite of features that can help you track and bolster your OTT offerings, such as: 
Cross-device identity – access the largest TV audience dataset powered by deterministic consumer data

Linear TV insights – plan and measure using unique linear TV data from more than 20 million homes

Proprietary audiences – activate more than 100 unique segments based on behavioral insights from the number one streaming platform in the US

Forecast OTT instantly – calculate OTT ad inventory availability in seconds

In-flight attribution – manage reach, frequency and performance across OTT, desktop, mobile and linear TV

Guarantee outcomes – guarantee certain demographic delivery or business outcomes like website visits or mobile app downloads
Learn more about advertising on Roku here, and learn more about partnering with an OTT advertising agency here. 
Amazon Fire TV Ads Agency
Amazon's Fire TV has 37 million monthly active users, making it a leading OTT platform. Amazon has seen the usage of ad-supported Fire TV apps increase over 300% in the last year. In addition to Prime Video, Fire TV includes over 50 third-party, ad-supported apps, including AMC and Pluto. Each of these apps gives advertisers more opportunities to reach their target audience via OTT ads.
These non-skippable, full-screen ads let advertisers reach millions of people across Fire TV's growing inventory. Advertisers can target specific Amazon audiences, but keep in mind that these ads are not clickable, so success metrics should focus on brand awareness rather than clicks or direct conversions.
"Amazon OTT ads are full-screen ads with sound and they are non-skippable with an average completion rate of 97%. Amazon OTT is also brand safe with licensed TV and movie content."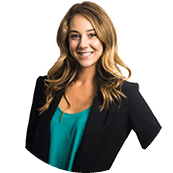 — Karen Hopkins, Amazon Advertising Analyst & Consultant at Tinuiti
The Advantages of Amazon OTT
Reach a targeted audience
The insights offered through Amazon's first-party data helps advertisers make their campaigns more targeted than a more widespread television audience. This helps brands engage with more relevant audiences, which, in turn, means that ad spend goes farther and leads to more conversions.
Build your brand on and off Amazon
Amazon's OTT platform means you can reach your audience and build your brand both on Amazon-owned properties as well as third-party publishers within Amazon's network.
For example, the massive growth and scale of Amazon's Fire TV OTT inventory mean that you can reach audiences across numerous apps that consumers use on Amazon's Fire Stick.
Control your spend
Amazon Publisher Services (APS) integrates directly with OTT apps to remove intermediaries and their fees. This lets advertisers see exactly what they're paying for. OTT ads are also easier to track the success of than traditional TV advertising. According to eMarketer, the average cost-per-minute of US primetime TV ads has almost doubled over the past decade.
How to Get Started with Amazon OTT Advertising
You can access Amazon OTT advertising inventory through the Amazon DSP. Advertisers can link directly through Amazon's DSP or via a partner with access to the Amazon DSP.
Learn more about advertising on Amazon Fire TV here, and learn more about partnering with an OTT advertising agency here. 
Are You Ready to Work with an OTT Agency?
Over-the-top video advertising is changing the way consumers and brands communicate and interact with one another. 
Of course, brands that react quickly and strategically will stay ahead of the curve and gain the most benefits.
Early adoption of these technologies can positively disrupt how you speak with your audience. To see if your goals align with the future of video advertising, ask yourself these questions. 
Are you or your competitors running traditional TV?

Are you interested in conquesting against your competitors TV, and/or achieving incremental reach and/or frequency against your own schedule?

Are you running digital content in online video, YouTube, or social media? 

Are you looking to achieve brand lift, ecommerce sales, store traffic, or Amazon sales? Is there an order of priority to those goals?

Are you measuring all channels, or do you have an attribution model in place?

If you are doing or have done OTT, were your buys within platforms — like Roku or Amazon — publishers like Hulu or Discovery, or were they suppliers, like Tremor and SpotX? What did you measure?

Are you interested in prioritizing growth and acquisition or triggering immediate ROI profitability with your OTT advertising? 
With the right OTT agency, you can answer all these questions, and determine next steps for driving more behaviors to create an entirely seamless OTT ecosystem.  
"Our program allows you to take a unified approach across all screens. This means targeting the same segment on Facebook, Display, Programmatic Audio, and OTT."
— Jesse Math, VP of Planning and Platforms at Tinuiti
"You can retarget people that have been to your website, reach them with your video across OTT, and then sequentially target them in audio and display effectively building a seamless experience around the customer."
The Latest OTT Advertising News
Streaming video is an increasingly popular and effective way of reaching modern viewers and is the ideal choice for brands that want to engage potential customers in the discovery phase of the consumer journey. Streaming video advertising provides an effective...
read more
Take the next step to success.
Get in touch to see how Tinuiti's OTT strategy can push your brand over the edge.
*By submitting your Email Address, you are agreeing to all conditions of our Privacy Policy.