One of the biggest challenges for Vendors on Amazon is launching a brand new product with no sales velocity & convincing Amazon to purchase enough product orders to keep the item in stock.
Thanks to the introduction of Amazon's latest program, "Born to Run" – select Vendors now have the opportunity to launch new products on Amazon at an accelerated rate rather than having to wait to ramp up sales & positive reviews.
According to our experts, if this becomes available to Vendors en masse, this could be a huge deal & potentially solve one of the largest problems Vendors face today.
Want to learn more about Amazon's "Born to Run" program?
Join our webinar Amazon Product Launch Acceleration Series on May 9th @11am PT for a live Q&A with our in house Amazon experts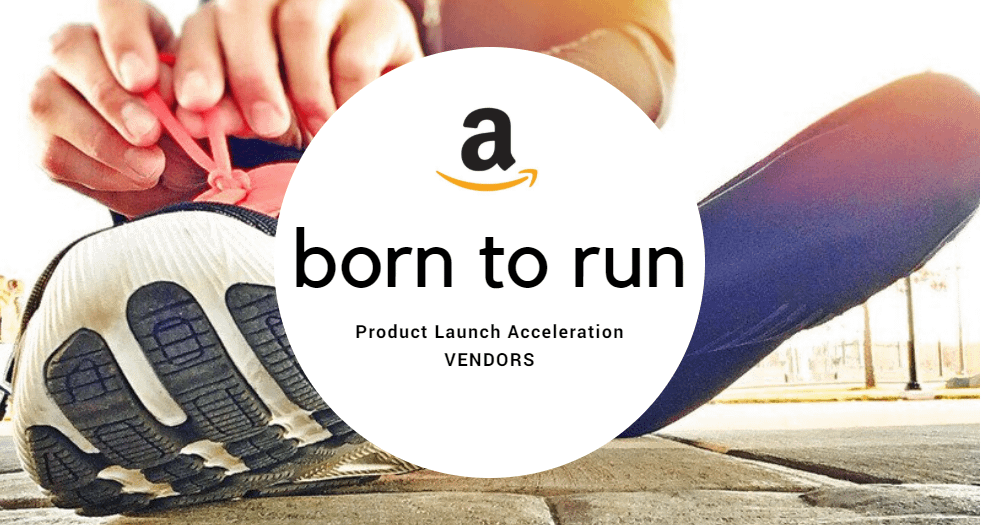 What is the Amazon Born to Run Program?
Aside from sounding like a Bruce Springsteen hit record, "Born to Run" is a program that allows vendors to successfully launch new products faster.
Vendors can choose their initial 10 week inventory position (also referred to as the "Launch Buy Quantity" or LBQ) for a new product launch in exchange for:
Full return rights on all unsold products from the Launch Buy Quantity, &
AMS support on the launch ASIN worth 10% of the Launch Buy Quantity's cost.
How does "Born to Run" work?
For example, if an Amazon Vendor is about to launch a new Bluetooth speaker and they are confident the product is going to sell well on Amazon, they might want to apply for "Born to Run" to jump-start the Amazon flywheel.
In this example, let's say the speaker costs $50 per unit and Amazon agrees to purchase 1,000 units (a total of $50,000 total in "Launch Buy Quantity" cost).
Because Amazon is agreeing to take on the financial and inventory risk of the new product, in exchange, the Vendor is required to invest 10% of the Launch Buy Quantity's cost ($5,000) in Amazon Marketing Services (AMS).
Per the program requirements, the Vendor also has to agree to return the rights on any unsold inventory from the original LBQ after the 10 week period is over.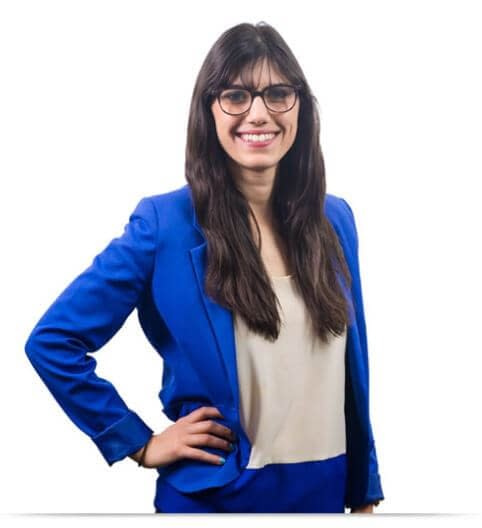 "There are multiple factors at play when Amazon is determining when to submit a Purchase Order. This, in turn, can lead to a slower product launch than anticipated." Tanya Zadoorian, Marketplace Channel Analyst at CPC Strategy said.
"With this program, Vendors are basically telling Amazon that they believe a particular ASIN is going to sell well and Amazon is agreeing to purchase enough inventory to keep the item in stock."
"It's also another way for Amazon to show that they are confident in the Vendor's business as a whole. Especially if you are generating a lot of revenue, this is an opportunity provided by Amazon to launch your new product (s) faster."
Pro-Tip: Amazon recommends setting up a campaign exclusively for the new ASIN to help track spend. Any vendor that does not meet the 10% spend requirement after 10 weeks will be in breach of contract and blacklisted from the program.
Does my new product qualify for "Born to Run"?
The requirements to participate in Born to Run include:
The vendor must be using AMS for at least 90 days
The ASIN cannot be considered: a hazmat, heavy or bulky, or cost less than $5 / unit.
The product/unit must be considered "new" by Amazon standards – meaning the item cannot be sitting in a Fulfillment Center for more than 30 days.
Lastly, the total product cost of the LBQ (the unit quantity the vendor wants to launch) cannot exceed $50,000.
Pro: Launch new ASIN without "out of stock" concerns
One of major benefits to launching a brand new product with the support of AMS, ensures the ASIN will be able to ramp sales maturity as quickly as possible without having to deal with the challenges of running out of stock.

Pro: "Launch Buy Quantity" might not be the only PO the ASIN receives
Another pro is that the initial LBQ is not necessarily the only PO the ASIN will receive in that first 10 week period. According to Amazon, if the ASIN receives sales traction before 10 weeks, Amazon systems will forecast/buy into the ASIN as they would normally.
Born to Run Success Story:
As one of the first Vendors accepted into this program, a kitchenware retailer (whose name we will omit for confidentiality) was approached by Amazon and invited to participate in the Born to Run program in mid-June 2018.
"As most people know, it can be hard to launch a new product on Amazon – but in this case, the seller was very hopeful about the Born to Run program. By participating in the program, they were able to get a "Prime Day" badge for the new ASIN – and that's not something most new products would get. As you can see in the data below, overall it was a very helpful strategy." – Stuart Dooley, Senior Marketplace Channel Analyst at CPC Strategy said.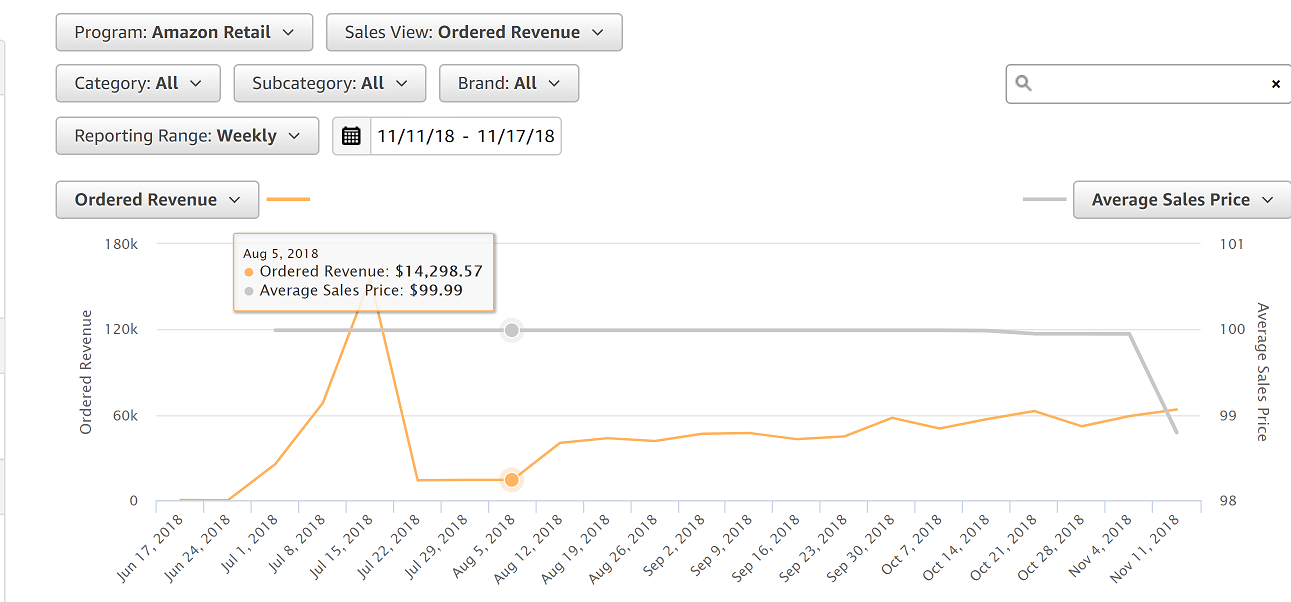 "This brand put in a relatively conservative estimate and sold out within 2 weeks. It was actually more successful than they thought. This brand also ran 3 additional Born To Run promotions (after the original ASIN mentioned above) and all of those ASINs sold out in less than 2 weeks."
"As a whole, I think the likelihood of Amazon buying back product is fairly low because they are already looking to invest in products that are in demand."
---
Next steps:
As of now, we believe the program is intended for premium Vendors. That being said, if you are interested in submitting a particular item for Born to Run, you can contact your Vendor Manager for more information.
Right now, it appears you can only submit to this program if you have direct contact with your Vendor Manager. What we have noticed is that Amazon is continuing to shift to a more automated system (aka less human contact). Currently, there is no automated way to opt into this program, which could be making it more difficult for people to get access to it.
CPC Strategy is currently managing Vendors who are enrolled in the new program. We will keep you posted as more data & results become available.
For more information, email tara@cpcstrategy.com