Amazon currently holds the top spot in online retail thanks in large part to the incredible popularity of their Amazon Prime offering. But Prime isn't the only benefit-packed paid subscription service available to consumers, with Walmart+ having earned a healthy subscriber base of its own since launching on September 15, 2020.
While we haven't yet seen concrete membership numbers made public from Walmart themselves, Retail Dive shared the following in February 2021—when Walmart+ was just 5 months old:
"Five months after Walmart's membership program, Walmart+, was released, data indicates that it has garnered between 7.4 million and 8.2 million members, signaling a promising start for a potential Amazon Prime rival, according to Consumer Intelligence Research Partners analysis released Wednesday."
By comparison, Amazon Prime reportedly has more than 200 million members globally.
Walmart's online marketplace now consists of more than 88,000 sellers and climbing, with each contributing to the quantity and variety of products available for purchase through Walmart.com.
"Walmart.com has come a long way in a short time in terms of marketplace capabilities; in the types of targeting, ad types, reporting, and the sophistication of the platform overall. Brands looking for ecommerce growth beyond Amazon should consider the opportunity of selling on Walmart's online marketplace."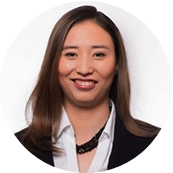 — Elizabeth Marsten, Senior Director of Strategic Marketplace Services at Tinuiti
In this post you will learn:
What is Walmart+, and What Benefits Does It Offer?

Walmart+ vs Amazon Prime

Tinuiti's Walmart Strategy
What is Walmart+, and What Benefits Does It Offer?
Walmart+ is a membership program currently available at a monthly cost of $12.95, or a cost-saving annual price of $98. Walmart bills the offering as, "The membership that helps you save more time & money."
Benefits of a Walmart+ membership include:
Free Shipping. Walmart+ members enjoy free two-day shipping and next-day shipping on items purchased on Walmart.com that are also shipped by Walmart. It's important to note that the item can be sold by a third-party seller and be eligible, as long as that seller is shipping their items through Walmart Fulfillment Services (WFS). Some items are excluded—including oversized and freight items—with all other purchases shipping free, with no order minimum to be met.
Free Delivery from Your Walmart Store. Members also enjoy free delivery of grocery items and more from their local Walmart store, with dedicated delivery time slots reserved for Walmart+ members. Unlike orders from Walmart.com that have no minimum order requirements, there is a $35 order minimum for free, from-store delivery.
Fuel Savings. Walmart+ subscribers enjoy savings of up to 5 cents per gallon on fuel purchases made at Walmart and Murphy stations. Their membership also grants them access to member pricing at Sam's Club stations.
Mobile Scan & Go. For shoppers looking for a quick and contact-free shopping experience, this one is a serious perk. Walmart+ members can download the Walmart app to shop and checkout using just their phone.
Prior to launching Walmart+, the retailer offered a Delivery Unlimited subscription at the same price, which included free delivery from Walmart stores. Walmart+ expands greatly on the Delivery Unlimited member benefits at no additional cost. Existing members of the Delivery Unlimited subscription were automatically enrolled in Walmart+ when that service was sunset.
Walmart+ vs Amazon Prime
Walmart+ Pros and Cons:
The perks available through Walmart+ aren't yet as diverse or robust as those Amazon Prime offers, but the service is still in its infancy by comparison. While Amazon Prime was launched more than 15 years ago, Walmart+ hasn't yet reached its first birthday.
Pros
Walmart+ offers shoppers a 'one cart' experience. They can add the eligible items they would like for pickup or delivery—including grocery items, tech items, household essentials, and more—to be delivered in one trip (when shopping for delivery from their local store). This makes ordering easier overall for a few key reasons:
They only have to ensure they're home to receive one delivery

Only one tip is required since the same driver is delivering all purchases

If there are non-grocery items that a shopper absolutely needs today, they may be able to have them delivered more quickly through Walmart.com than Amazon.com. Walmart notes that there are "up to 180,000 items available" for shoppers looking to "get [their] orders as fast as same-day" with "first-come, first-serve" delivery time slots
The fuel savings included in a Walmart+ membership can be especially attractive to shoppers who travel often
Cons
While Walmart's selection of inventory continues to grow over time, particularly as more sellers join their Marketplace, Amazon is still the 'go-to' resource for just about anything shoppers could need
An Amazon Prime membership includes access to Prime Video (streaming movies and television shows), Prime Music, Prime Gaming, Prime Reading, digital photo storage, and more. There aren't comparable media offerings within the Walmart+ subscription.
Amazon Prime Pros and Cons:
Amazon simply isn't able to offer many of the Walmart+ perks that are inherently more suited towards physical shopping than online shopping. This plays to Walmart's strengths since Walmart has thousands of physical locations all over the world—more than 4,700 in the US alone—and Amazon does not.
That being said, Amazon owns Whole Foods and offers grocery delivery through Prime Now, Amazon Fresh, and Prime Pantry, so they have addressed some of the gaps of being an online business through strategic acquisitions and partnerships.
Pros
Amazon has earned consumers' trust in the 25+ years since its launch. A 2019 Feedvisor survey of more than 2,000 US consumers who had shopped at Amazon within the previous two years found that "(89%) agree that they are more likely to buy products from Amazon than other e-commerce sites."
Consumers are accustomed to shopping on Amazon's website and app. Familiarity can lead to Amazon being a top choice when time is of the essence, and shoppers want to place an order quickly
Amazon Prime Day is a retail holiday that drives incredible traffic and sales for the already wildly popular site—a perk enjoyed by consumers and sellers alike. According to Digital Commerce 360 2020 estimates, "Amazon sold $10.4 billion worth of goods on Prime Day, up 45.2% from $7.16 billion in 2019." As noted in Tinuiti's Prime Day 2020 Recap, "small and midsize businesses (that sell on the Amazon Marketplace) made more than $3.5 billion during Prime Day, which is a 60% increase from last year's sales."
Cons
While Amazon does answer for free grocery delivery through services like Amazon Fresh and Whole Foods, those options aren't available to all shoppers due to geographic proximity. For consumers living outside of cities or other highly populated areas, there is a greater likelihood they are within the delivery range for Walmart
An Amazon Prime membership doesn't include fuel savings. While this won't matter to every shopper, those savings can add up quickly for frequent drivers
Without an expansive physical store footprint, Amazon can't offer all of the same-day delivery capabilities that Walmart can for in-stock, grocery and non-grocery items available at a shopper's neighborhood store
Is there an obvious winner?
Not exactly. There's no clear winner when it comes to these ecommerce giants — except, maybe, the customer, as options to buy nearly anything online continue to grow. Amazon and Walmart are both part of an evolving retail landscape, both online and off.
Overall, Amazon has a big head start on Walmart, especially when it comes to third-party sales and marketplaces. But Walmart could catch up, especially if they continue to develop the resources and digital marketing opportunities they offer marketplace sellers.
Tinuiti's Walmart Strategy
Walmart is making strides in the right direction by working to expand its ecommerce platform and marketing capabilities — but brands can still find that navigating the marketplace and leveraging the right strategies is a challenge.
Sellers looking to make the most of their Walmart operations shouldn't have to go it alone — which is why Tinuiti's marketplace experts are here to help.
Here's why you should consider Tinuiti's Walmart Ecommerce program:
Marketplace advertising expertise and experience. Tinuiti has a long history of adopting and growing clients through advertising on marketplace channels. Our team was founded in 2007, bringing over 14 years of invaluable experience to every campaign.

Tinuiti has a proven methodology of campaign structure, keyword optimization, and product promotion in marketplace advertising, and understands the necessity of developing a unique-to-Walmart approach.

Tinuiti is working directly with Walmart as a partner in product development and business development to improve functionality, features, and scalability of its products to drive results for sellers and advertisers. As just 1 of 7 Walmart Advertising API partners, we are privileged to be able to offer our clients unique benefits, to include exclusive beta opportunities, training and enablement, management efficiencies, and advanced escalation resources.
If you want to learn more about our Walmart services, drop us a line and we'll be in touch!
Editor's Note: This post was originally published by Tara Johnson in April 2020 and has been updated for freshness, accuracy, and comprehensiveness.