Amazon currently holds the top spot in retail thanks in large part to the Amazon Prime paid subscription service. But Walmart is planning on launching its own paid subscription service called Walmart+, which the company has been keeping under wraps until very recently.
Walmart's online marketplace now consists of over 33,000 sellers that span 52 million product SKUs, self-service advertising capabilities and more. Selling on the Walmart marketplace becomes all the more essential when you consider the fact that 57% of Amazon shoppers shop on Walmart.com.
"Walmart.com has come a long way in a short time in terms of marketplace capabilities; in the types of targeting, ad types, reporting, and the sophistication of the platform overall. Brands looking for ecommerce growth beyond Amazon should consider the opportunity of selling on Walmart's online marketplace."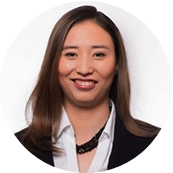 — Elizabeth Marsten, Senior Director of Strategic Marketplace Services at Tinuiti
In this post you will learn:
What is Walmart+?

Walmart+ vs Amazon Prime

When can I join Walmart+?

Tinuiti's Walmart Strategy

What is Walmart+?


According to Recode, which first broke the story, Walmart+ is intended to be an updated version of Walmart's Delivery Unlimited service. Delivery Unlimited charges customers $98 per year for unlimited same-day grocery deliveries from participating stores.

This doesn't necessarily mean that Walmart+ will have the same price. The final price for Walmart+ has yet to be announced, and may yet be subject to testing at different price points. 


Walmart+ vs Amazon Prime




Walmart+ Pros and Cons:



Walmart+ doesn't seem all that compelling at first glance, especially when compared to all of Amazon Prime's perks like movie streaming and ebooks.

However, industry analysts believe there is a strong possibility that Walmart will eventually introduce more perks and benefits for consumers in order to make the service more competitive:

Membership discounts on fuel and prescription medications

Frictionless Scan and Go store shopping, where you purchase items in-store without going through a cashier

Ability to place orders via text SMS

Retailers are also viewing Walmart+ as a way to eventually receive shelf space at physical Walmart stores (although the link between the two channels has not yet been confirmed)

Amazon Prime Pros and Cons:


Amazon doesn't offer any of these perks at the moment, which are more suited towards physical shopping rather than online shopping. This plays to Walmart's strengths since Walmart has thousands of physical locations all over the world and Amazon does not.

That being said, Amazon owns Whole Foods and offers grocery delivery through both Prime Now, AmazonFresh, and Prime Pantry.


Is there an obvious winner?


Not exactly. There's no clear winner when it comes to these ecommerce giants — except, maybe, the customer, as options to buy nearly anything online continue to grow. Amazon and Walmart are both part of an evolving retail landscape, both online and off.

Overall, Amazon has a big head start on Walmart, especially when it comes to third-party sales and marketplaces. But Walmart could catch up, especially if they continue to develop the resources and digital marketing opportunities they offer marketplace sellers.

The bottom line? Sellers can benefit from selling on both marketplaces.

Amazon is still the undisputed ecommerce leader, but Walmart.com has several things going for it that make it a good investment for retailers including "Shopper overlap".

According to consumer research, there is a large overlap between Amazon.com and Walmart.com shoppers. As we mentioned earlier, over 57% of Amazon buyers also shop on Walmart.com, and 91% of Walmart.com buyers shop on Amazon.com.

Thus, a presence on both sites will give you a greater chance of capturing the same buyer.

You can learn more about the differences between selling on Amazon vs Walmart here.


When can I join Walmart+?


Recode reports that Walmart+ is scheduled to be launched in March, although in actuality will probably be delayed until later on in the spring season. Walmart has not made any official announcements, so there is no confirmation on the timing of the launch, the price customers will be required to pay to join, and the requirements for vendors to participate. 


Tinuiti's Walmart Strategy


Walmart is making strides in the right direction by working to expand its ecommerce platform and marketing capabilities — but brands can still find that navigating the marketplace and leveraging the right strategies is a challenge.

Sellers looking to make the most of their Walmart operations shouldn't have to go it alone — which is why Tinuiti's marketplace experts are here to help.

Here's why you should consider Tinuiti's Walmart Ecommerce program:

Marketplace advertising expertise and experience. Tinuiti has a long history of adopting and growing clients with advertising on marketplace channels.
Tinuiti has a proven methodology of campaign structure, keyword optimization and product promotion in marketplace advertising and developing a unique to Walmart approach.
Pricing that grows with the client's success – we're investing with you, in this new-to-market platform.
Tinuiti is working directly with Walmart as a partner in product development and business development to improve functionality, features, and scalability of its products to drive results for sellers and advertisers.


If you want to learn more about our Walmart services, drop us a line and we'll be in touch!