Product launches may easily be one of the most important events that will happen in your business' lifetime. There's no better time to create hype, raise awareness, and push for sales than on the eve of a product launch.
Unfortunately, all too often businesses fail to take into account what goes into a product launch to make it successful.
Luckily, there's a product launch formula that most successful businesses follow that can take you to success. 
"A great product alone doesn't guarantee success these days. Testing, robust planning, and pivoting are essential to making the most of a new product launch."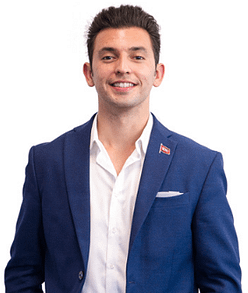 –Leo Carrillo III, Manager, Marketplace Channels at CPC Strategy
The Product Launch Formula
When developing your product launch plan, you can divide your launch into three phases: Pre-launch, Launch, and Post-launch.
Pre-product Launch
Pre-launch will deal with all events prior to going live with your product. If your product is the house you've worked so hard to build, your pre-launch initiatives is the solid foundation for it to be successful.
Without a solid foundation, all your time and hard work will be for nothing.
"Many new businesses can get caught up in trying to launch on too many channels at once," explains Carillo.
"Whether it's Facebook, Google, or Amazon — pick the channel that you know best and start there. From there, you can reinvest your profits to gradually expand to additional channels."
Product Launch
The product launch is a specific window of time that your business has to capitalize on excitement and momentum generated by your product going live.
Your sales, customer service, and marketing initiatives are critical to making the most of this time window.
Post-product Launch
Finally, there's the Post-launch. Every launch operation requires careful attention to customer reception.
The Post-launch is an opportunity to reach out to potential customers who didn't participate in your product launch and to maintain your relationship with those who did.
Pre-Launch
1. Pick A Winning Product
No one is going to buy a product that they don't need. Before going live with your product, do some research and ask yourself:
What do your customers like?
What are their demographics?
Is this a product they will use?
What pain points does this product solve?
For more ideas, check out How to Find the Best Products to Sell Online in 2019.

2. Conduct Market Research
Your product might be great, but how does it compare to similar products in your market?
Does it stand out or offer something nobody else on the market has? If not, you may want to reconsider whether you want to continue with this specific product.
"Your product has to be great. It must be tested and resonate with your target audience. Untested products that receive bad or no reviews won't last."
3. Test Your Product (And Then Test It Again)
There's nothing worse than delivering a sub-par product. Not only will you lose money, but you'll also lose credibility and trust among your customers.
Before launch, take the time to test every aspect of your product for quality control.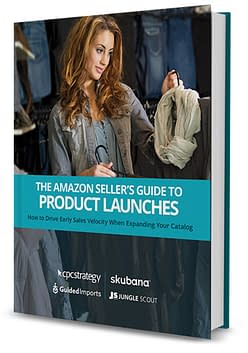 "Don't leave anything to chance," explains Carillo.
"Always check your product. Make sure that you have multiple batches of product and that you've tested them all to ensure it's ready to go from day one."
4. Double-Check Your Marketing
Half of the battle is your marketing methods, so make sure that your marketing team is presenting your product in the best light.
Common marketing mistakes to avoid:
Selling features, not benefits
Failing to capture customer attention
Marketing without a unique selling point
Not focusing on the customer's needs
For more info on optimizing your product details for Amazon, check out The Ultimate Guide to Amazon SEO & Cracking the A9 Algorithm.
5. Use Beta Testers
Before you go live, gather a group of beta testers and get their feedback on your product.
This can help you avoid easily fixable problems and tweak your product as needed.
6. Make Sure Your Team Is On the Same Page
If everyone across all departments isn't on the same page about your product launch, you're going to have a stressful launch.
Take the time to brief your department heads and provide them with the informational material they will need for your product launch.
7. You're Prepared To Fulfill Orders
Are you ready to fulfill 10,000 orders?
How about 100,000 orders?
"Today's customers expect 2-day shipping, and if you deliver, you will be rewarded."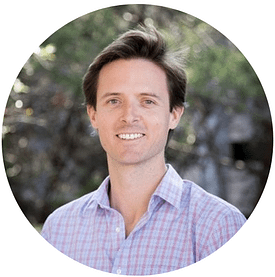 –Casey Armstrong, CMO at ShipBob
Before going live, make sure you have the inventory and the means to fulfill your customer's orders if your product turns out to be a hit.
Want to learn more? Check out Order Fulfillment in 2019: What Shoppers Expect and How to Master Order Management in 2019.
8. How Will You Reach Your Customers?
Reaching your customers isn't a one-size-fits-all game. Certain demographics may spend more time on social media, while others are more likely to just check their email.
Some groups may respond better to visual media while others may prefer captivating images.
When deciding on your outreach plan, consider these factors:
Where do your customers spend their time?

How did they find out about you?

What motivates them to buy?

Who else do they buy from? What methods do those businesses use?
Want to learn more?
Check out 4 Ways To Find & Acquire New Customers Online and Customer Acquisition Strategy: How To Attract More First-Time Buyers.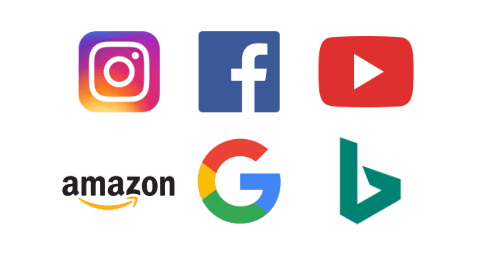 9. Generate Awareness & Hype
Customers don't buy products; they buy stories an better versions of themselves.
Whether you choose to inspire, amaze, or shock, it's important that you tap into your customer's emotions and create excitement around your product that will leave them begging to buy.
This can involve driving traffic to your landing pages, prospecting on Facebook and then sending that traffic to your ecommerce website, launching awareness campaigns on Facebook and Instagram, or promoting your products on Amazon.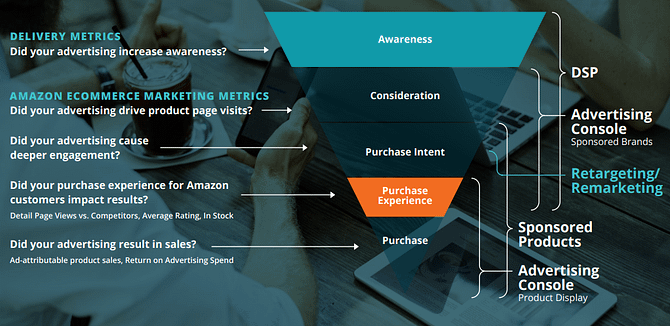 "Whether you're launching Google, Facebook, or Amazon — you have to be willing to invest money to make money," explains Carrillo.
"This advertising opens up your top funnel for product awareness and allows you to start pulling data on your audiences that can be used to inform everything from marketing to product design."
Product Launch
10. Ready Your Sales Team
Once your launch is live, your sales team are your front line troops. 
Make sure they have been trained to use the product, give demonstrations, answer questions, and make the sale with your various buyer personas.
11. Make It Big
Couple your launch date with an event of some kind, whether it's a webinar, live stream, or even a party at your physical storefront!
A product launch is a big deal, so give people something to celebrate.
12. Ready Your Customer Service Team
Next up is your sales team.
Every product launch comes with its own unique hiccups and pitfalls, so a prepared sales team will help smooth out any bumps along the way.
"During the launch, you need to set a time frame and budget for how long you are willing to invest in your product launch campaign," says Carrillo.
"Throughout that launch, check your data and be nimble. You can adjust your audience and keyword targeting based on what your data is telling you."
Post-Launch
13. Stay in Touch
Whether a customer bought your product or simply interacted with it, there's potential for a long-lasting relationship.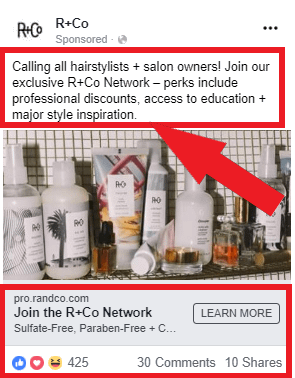 Take the time to maintain this relationship by continuing to reach out to your clientele even after your product launch.
You can do things such as:
Invite them to your newsletter
Send them discounts
Offer them free trials
Have your sales team contact them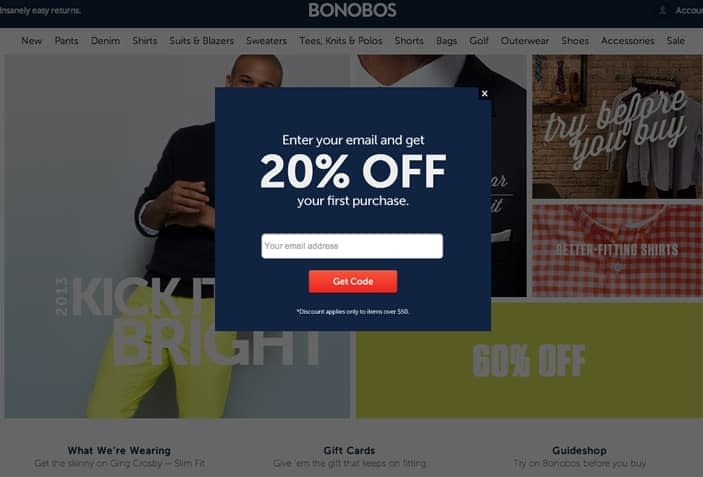 Want to learn more?
Check out Why Customer Retention Matters & 4 Strategies To Improve It.
14. Assess Your Launch Reception
Now that your launch is over, it's time to assess.
Easily one of the most important steps of a product launch, by analyzing important key performance indicators you can then use this knowledge to make your next product launch even more effective.
"Getting feedback from customers is invaluable," says Carrillo.
"Ask them to share their feedback with you and your team. Incentivize that feedback with a code or discount. Feedback can be the difference between a winning or losing product design. This shows that you value the customer."
Want to learn more?
The Best Products To Sell Online In 2019
Promote Your Landing Pages Using Paid Media
The Ultimate Guide to Amazon SEO & Cracking the A9 Algorithm
Order Fulfillment in 2019: What Shoppers Expect