Navigating China's Product Sourcing & Manufacturing
As an Amazon Seller, marketing & advertising are essential elements to get your products in front of the right consumers, but without established supply chains, quality control procedures and product line developments you may find yourself without quality products to sell.
Everybody knows that China is a product sourcing minefield that needs to be carefully navigated. So what are the challenges and the best practices to overcome them?
On Tuesday, May 3rd at 11am CPC Strategy and China2West will team up to offer a webinar for professional Amazon sellers on product sourcing.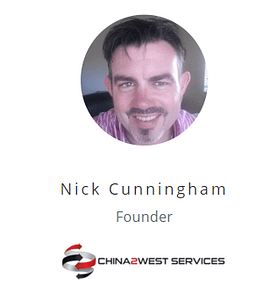 Topics Discussed Include:
The Current Economic Climate in China
Overcoming the Challenge of Communication and Cultural Differences
How to Utilize Alibaba & Why you Should Visit the Canton Fair
Best Practices for Sourcing, Private Labeling, QC & Supply Chain Management
How to Deal with Intellectual Property Rights, Finances & Chinese Legal Issues
Live Q&A