Amazon recently launched a new ad campaign type for sellers and vendors: Amazon Sponsored Display.
Amazon's announcement describes Sponsored Display as a "self-service advertising solution that helps you grow your business by reaching relevant audiences both on and off Amazon." In other words, Sponsored Display allows Amazon sellers to retarget Amazon shoppers.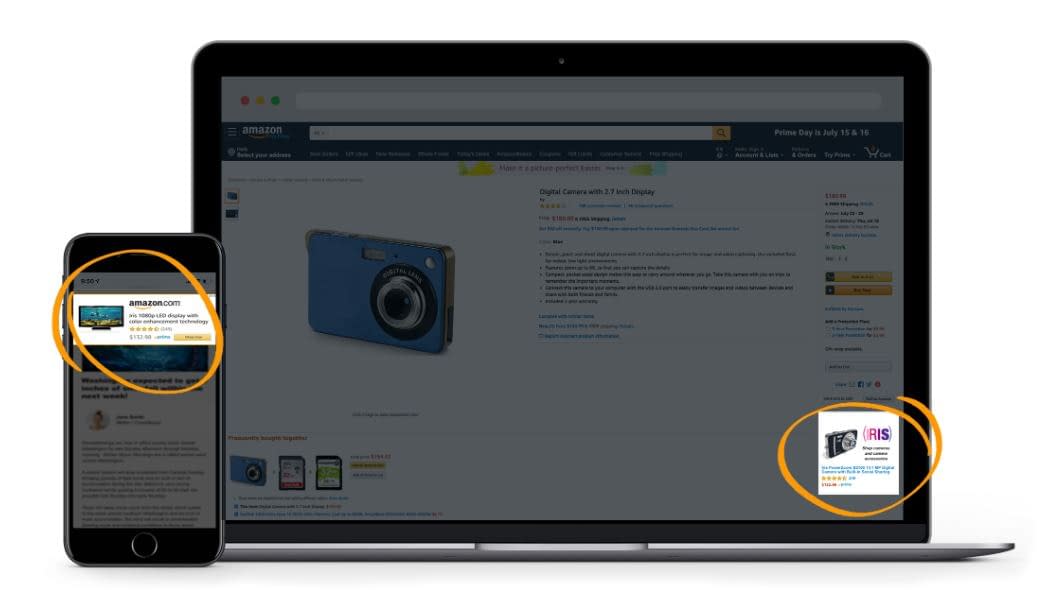 Amazon Sponsored Display is available to professional sellers enrolled in the Amazon Brand Registry, vendors, and agencies with clients who sell on Amazon. Your products must fall under Amazon's eligible categories to advertise. All Product Display ad campaigns are now part of Sponsored Display without any additional action required.
Sponsored Display is still in beta, and we look forward to new tools, metrics, and insights soon. For now, here's what you need to know. 

How does Amazon Sponsored Display work?

Here's how to use Amazon Sponsored Display:
Choose whether you want to target based on audience or product

Select your bid and daily budget

Decide which products you want to promote

Amazon automatically generates your ad creative and optimizes it for performance

Your ads appear on or off Amazon, depending on your targeting strategy

You can choose to target your audience based on one of the following :
Views:

Shoppers who viewed your  product page (or similar products) in the last 30 days but haven't purchased yet

Interests:

Shoppers whose shopping activities on Amazon show an interest in product categories related to your product

Products:

Target specific similar or complementary products on Amazon

Categories

Target a range of product categories on Amazon that are similar or complementary to your promoted product.

You pay for Amazon Sponsored Display ads on a cost-per-click (CPC) basis. This means you only pay when a shopper clicks your ad. Sponsored Display requires no minimum ad spend.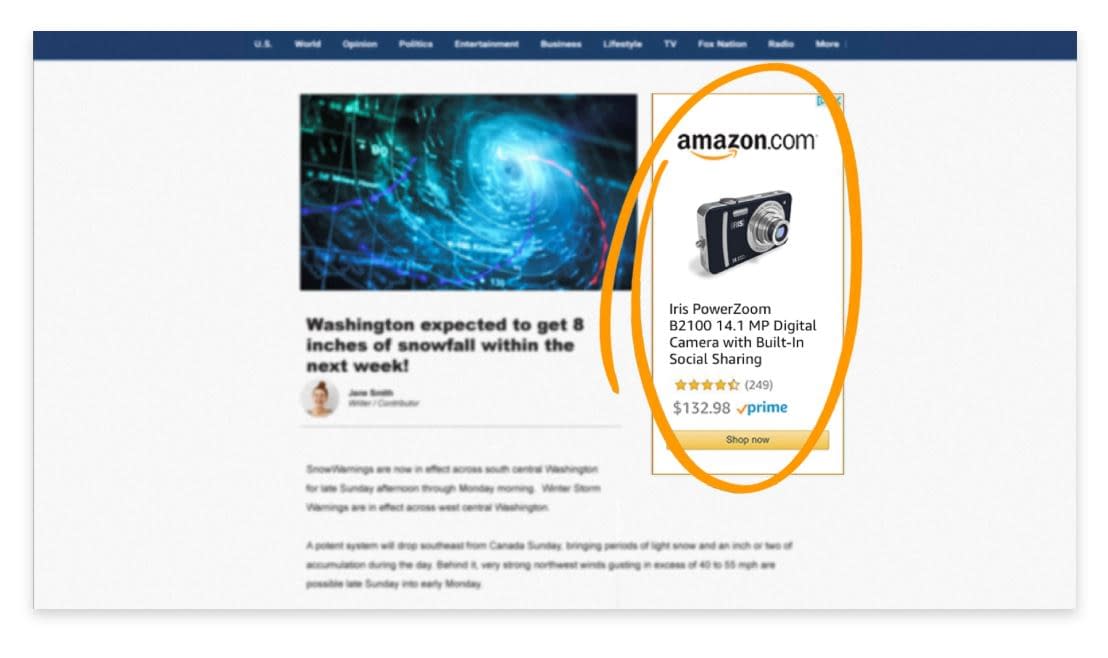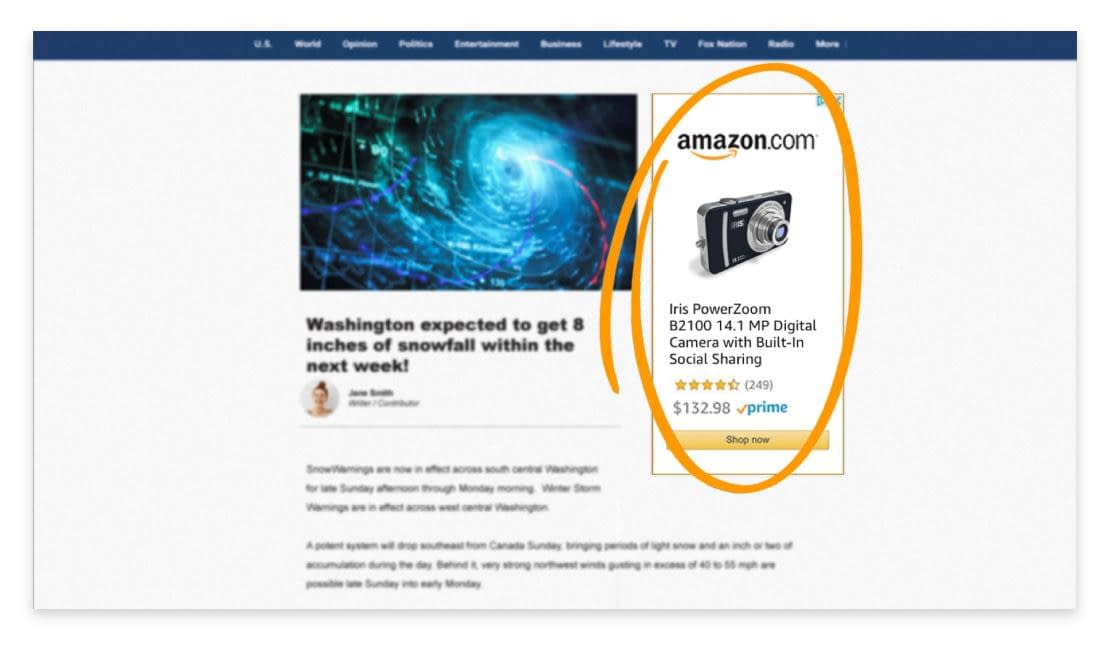 For the ad creative, Amazon automatically pulls the product image, pricing, badging, and star rating. The ad shows a "Shop Now" button that links back to your product detail page. This makes it easy for customers to browse or buy with just one click.
Amazon automatically creates the audiences for your ad based on "relevant Amazon shopping activities." When your ads show on Amazon, this audience includes shoppers who showed interest in categories related to your product. Off Amazon, the audience includes people who have viewed your product page before without purchasing. You can also target specific Amazon products or product categories to display your ads on. 

Amazon Sponsored Display vs. Demand Side Platform (DSP) 

While retargeting via display ads is also available through DSP, Sponsored Display is easier to set up than DSP's very manual process. DSP also requires a minimum monthly spend, while Sponsored Display does not.
Sponsored Display currently offers less customization for audience targeting than DSP. DSP gives advertisers much more control over their audience, such as targeting shoppers  to target based on specific actions like shoppers who viewed a brand's products but didn't buy; or those who recently viewed competing products.
(Forbes calls Sponsored Display "DSP-lite.")

What does Amazon  Sponsored Display mean for brands?
It's too early to say for certain, but Amazon Sponsored Display is likely to become a great way for brands to get in front of new customers.
"While Sponsored Display doesn't offer as many optimization levers as DSP, it's a good option for brands to quickly setup display ads on a limited budget."
– Maddie Kaseeska, Amazon Strategist at Tinuiti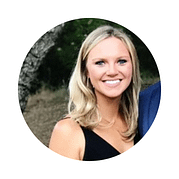 According to Amazon, advertisers will soon have access to additional Amazon Advertising display metrics for Sponsored Display, including "detail page views, Add to carts, and new-to-brand metrics that demonstrate how Sponsored Display can further help grow your business."
Stay tuned as we publish more content about the possibilities of advertising with Amazon Sponsored Display including our own brand success stories.