We've compiled 51 of the most well-known Amazon Seller tools and services ranging from inventory management to repricing solutions and multi-channel selling.
This list is meant to provide a general outline for the tools and services Amazon sellers will seek out at some point in the development of their business on the Marketplace.
Luckily, we've had the opportunity to interview some of the providers listed below – so if you are interested in learning more about a particular tool or service, please check out our blog featured Q&As for a more in-depth perspective.
Amazon Seller Tools & Services
TABLE OF CONTENTS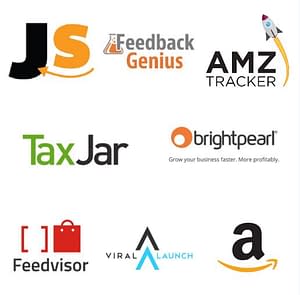 Reimbursements
Brand Policing & MAP Enforcement
Inventory Management & Multichannel Selling
Product Launch / Feedback Services
---
Reimbursements
In the event a customer decides to return an item they have purchased, Amazon will notify the seller via e-mail and funds from that sale are taken from the seller's account and held by Amazon awaiting the customer's return of the product.
Typically when customer decides to return an item, Amazon gives them about 45 days to do so. If a customer fails to return the product, Amazon will usually return any withheld funds back to the seller – but not always.
Sometimes those funds being held by Amazon awaiting the customer to return their product are overlooked and not returned to the seller.
At this point, the responsibility falls on the seller to find these discrepancies and submit a request for the reimbursement, but unfortunately reconciling can be a tedious and difficult process. The same goes for inventory damaged at Amazon warehouses.
Amazon Reimbursement Services:

AMZSuite helps sellers to maximize their profits by offering an automated service to reconcile lost refunds and damaged inventory, remove negative feedback, and request reimbursements.
To learn more about this service, check out our post: "How to Reconcile Amazon Seller Returns & Reimbursements"

AMZ Refund is an Amazon seller tool to find eligible reimbursements. FBA Inventory Reimbursements are difficult to find. If you sell on Amazon with FBA, you are likely owed money for destroyed, lost, and others due to Amazon errors. AMZRefund is an Amazon seller tool designed for this problem.
Using your Amazon account MWS credentials, the Refunds Manager will identify items that are missing or damaged, locate orders not credited or over credited to the customer, find late returns  & open a case with Amazon
Once they locate these cases, they will personally and manually file claims on your behalf, tracking your case from start to finish and ensuring that your account is credited the money that Amazon owes you.
Use AMZ Insight to track the performance of your organically searched keywords, analyzing which product is ranked on top in which marketplace and by which seller. They also offer an Amazon Price Tracker, Best Seller Rank Tracker, & Amazon Sales / Revenue Estimation.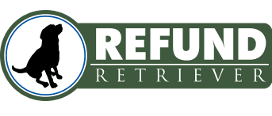 Refund Retriever's primary focus is parcel audit recovery and parcel management. Established as a Texas Limited Liability Company in 2006 and based in Houston, Refund Retriever is a parcel & logistics auditing company.
They only audit UPS & FedEx accounts, and do not work with DHL or USPS.
Additional Reimbursements Resources:
How to Reconcile Amazon Seller Returns & Reimbursements
Seller Angst Over New Amazon Return Dissatisfaction Rate
---
Keywords & Ranking
Since Amazon customers tend to have a higher intent to purchase, selecting the best keywords for your products is a vital component of your marketing strategy. Bidding on the right keywords for your products can improve your page sales rank and organic listings, and will ultimately influence your product sales.
The tricky part is figuring out what the best tools are for keyword harvesting.
Although many of the third party tools (listed below) are great, they will not give advertisers the raw data require to make educated bidding and strategy decisions. This is why we recommend that advertisers utilize the Search Term Report for Sponsored Products located in Seller Central as their main source of keyword harvesting.
That being said, third party keyword services can definitely bring value to your campaigns, but should only be used as a complementary tool to Sponsored Products data.
Amazon Keyword & Ranking Services:

We're biased towards this Amazon tool since – well, we invented it. You can do keyword bid adjustments in seconds, perform keyword harvests, and change daily budgets at scale. This means you get to bypass workflow challenges of Seller Central and focus more on key business initiatives.
This tool allows us to implement strategies and focus on client goals by making the smallest or largest tasks easily doable. – Karen Hopkins, Marketplace Channel Analyst at CPC Strategy
With this tool, you'll gain insight in to your keyword rankings in order to optimize your listings and grow sales.
The sales tracking spy tool allow sellers to see exactly how much their competitors are selling including daily sales, total revenue, available inventory and more.
When you enter a keyword or partial keyword, typically the top results are ranked by volume – after that it's mostly listed alphabetically.
MerchantWords' Amazon keyword tools give you access to the most extensive database of Amazon shopper search data available today – over one billion unique keywords since they started in 2012, which is longer than most other tools.
This is real shopper data directly from Amazon – not pay-per-click advertising data or Google search trends. Their Data Science team also builds proprietary algorithms that sort through billions of data points to reveal hidden shopping trends and opportunities quickly and accurately.
They also offer an API for volume sellers and listing advisor to quickly optimize your listings and boost sales.
This app only shows Amazon buyer keywords. If you type any one of these into the Amazon search bar, auto-complete will finish typing it for you (since it's often typed by Amazon customers.)
The free tool gathers keyword ideas from a variety of sources including Latent Semantic Indexing (LSI), but if they do not turn out to be Amazon keywords, it filters them out.
It allows sellers to remove words to make the keyword set more relevant, but there is no numeric value associated with the keywords and the service so it can take a long period of time to run a final report.
Recently, we learned Scientific Seller has a different tool available that some top Amazon (and non Amazon) sellers are using for building e-commerce brands and audiences.
Race Tracer locates the Amazon sales ranks & charts for any product. Virtual real-time sales data (i.e. within the hour) means you can react quickly to new opportunities fast.
The tool also tracks the sale of any book or product sold on Amazon to see what's selling & what's not and find out what marketing and promotions competitors use and add these strategies to your own marketing playlist.
Google Keyword Planner is a free tool but keyword data doesn't reveal the intent behind the search. Searches (purchase intent and informational searches) are blended together and you can only use to estimate Amazon content since searches on Google (search engine) which will likely be different than Amazon (ecommerce only).
This free tool provides suggested data for Google, Bing, Amazon & YouTube. Advertiser can choose to get data on all four channels at the same time. It also prompts suggestions for additional keywords.
Sonar by Sellics is a free Amazon keyword research tool with a database of over 72 million keywords pulled from the real search queries of Amazon shoppers. It includes a free reverse ASIN lookup which you can use to identify your competitors' keywords, and Sonar will also display the search volume for each keyword.
Want To Increase Sales? MarketHustl is a leading provider of listing optimization and promotional services that will help increase conversion rate, improve ranking for your most important keywords and help you outsell your competition.

Market Intelligence is a keyword-driven product research tool built by another top service on this list, Viral Launch. Get accurate sales estimates, historical reviews and prices on a product, and get a preview of upfront cost and profit. But even if you're not looking to launch a new product, it's a great place to gauge the seasonality and other metrics for a keyword.
I use this tool to analyze seasonality trends and help clients understand the importance of reviews – both quantity and quality. – Tanya Zadoorian, Sr. Marketplace Channel Analyst at CPC Strategy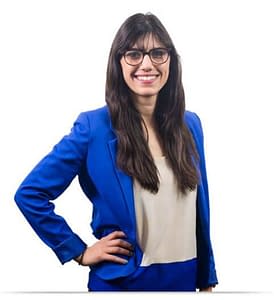 Additional Reimbursements Resources:
Refining Product Targeting with Amazon Negative Keywords
Amazon Sponsored Products Introduces Bulk Uploads, Advanced Keyword Match & Negative Keywords
---
Brand Policing & MAP Enforcement
For several years, brands have asked Amazon to help them find and punish unauthorized resellers for their violations. Unfortunately for brands, Amazon takes a percentage of third party sales within their marketplace and is hesitant to enforce seller pricing agreements and risk losing revenue.
As a result of leaks in the supply chain, resellers obtain authentic products and sell them online below their MAP pricing or attempt to violate trademark /copyrights. This makes it increasingly difficult for brands to protect themselves. It's a  concern we hear all too often among sellers,
"What can I do if my brand is threatened by an unauthorized seller?"
In our blog series, "Protecting Your Brand on Amazon", we address common concerns from copyright / trademark infringement to MAP violations and provide brands with the ammunition they need to protect themselves against these types of attacks.
Policing Your Brand on Amazon: Copyright & Trademark Infringement
Brand Protection on Amazon Against Unauthorized Sellers
How to Get Your Brand Gated on Amazon, According to a Lawyer
Amazon Brand Policing & MAP Enforcement Services: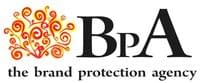 The Brand Protection Agency enables manufacturers of any size to manage, monitor and enforce every aspect of their MAP, IMAP, or UPP pricing policy. BPA's discreet product purchasing system allow manufacturers to gain serialization visibility and stop product leakage and rogue sellers.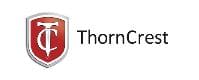 ThornCrest is a brand expansion, brand protection, and brand enforcement company working in partnership with premier brands globally. With a unique and personalized combination of business and legal solutions, ThornCrest assists brands to carefully expand into new retail channels and global markets.
Want to learn more? Check out our Q&A with ThornCrest.
Suzi Hixon is an Amazon Private Label Lawyer with experience getting brands gated on Amazon. She provides strategic business and legal guidance for the proactive protection and enforcement of your Amazon listings and private label brands. Her services range from brand enforcement to how to handle hijackers and counterfeiters.
Want to learn more? Check out our Q&A with Suzi Hixon.
C.J. Rosenbaum literally "wrote the book" on Amazon law–he is finishing writing The Amazon Lawbook, and there are two more Amazon books in the works. Rosenbaum sheds light on the types of sellers and products he sees restricted most, common red flags, and common obstacles sellers run into while trying to get an account reinstated.
Want to learn more? Check out our Q&A with C.J. Rosenbaum.
Additional Brand Policing & MAP Resources:
Brand Policing Best Practices for Amazon Sellers Guide
45 Amazon Brand Policing & Protection Questions – Answered
Brand Enforcement: Actionable Steps Brands Can Take Against MAP Violators
Policing Your Brand on Amazon: Copyright & Trademark Infringement
What is the Amazon Brand Registry?
---
Inventory Management & Multi-Channel Selling
Typically, Amazon sellers are so focused on finding new products to sell on Amazon that they often forget about maximizing the profitability of their existing product set. It is easier to boost your company's profit through proper inventory management than it is to do the same through new product sourcing.
Effective inventory management (especially across multiple channels) will ensure you don't run out of products to sell when customers are looking to buy and your cash is properly invested in the right products so you can keep turning inventory over for a profit.
Amazon Inventory & Multi-Channel Selling Services: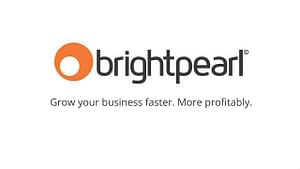 Brightpearl offers services to manage inventory, orders, customers and finances in a single system. Brightpearl also helps sellers gain the efficiency and insight needed to accelerate growth and profits through retail accounting, multichannel retailing (on and offline), and of course – order management software.
They offer integration with 3rd party systems to make your retail business even more powerful including ebay, Amazon.com, & Shopify.
RestockPro is a cloud-based inventory management tool designed to help Amazon sellers save time when tracking inventory and shipments. Whether you're an FBA seller or manually fulfilling orders from your own warehouse, RestockPro can accelerate your Amazon business.
You can track all inventory data, forecast sales, streamline operations, manage suppliers, print custom stickers, create kits and much more

Forecastly is an FBA inventory replenishment tool focused on Supply Chain Efficiency, Prevention of Stockouts. They use hard data to determine when to buy more inventory and how much to buy.
Want to learn more? Check out our Q&A with Jeremy Biron, Founder at Forecastly.

Skubana offers cloud software to manage inventory, and build a successful multi-channel e-commerce. They offer 1-Click integration to Amazon, eBay, marketplaces and shopping carts, but to leverage the power and business intelligence of Skubana, you need to be doing at least 1,000 orders per month.
According to Skubana, "Any less, and you are wasting your time. Any more, and you are about to enter a world that will radically help you operate at unprecedented levels and make the most intelligent business decisions."
JoeLister is the easiest, fastest way to list and fulfill your Amazon inventory on eBay. They offer:
List in One Click – Automatically populates your eBay listings with images, descriptions, and product info.
Quality Sync – Keeps your item quantities in sync between Amazon and eBay.
Automatic Fulfillment – When your items sell on eBay and the payment is received, Joe automatically passes the order to Amazon for shipping. Joe also uploads tracking numbers to eBay.
The Neatoscan service utilizes a barcode scanner, PDA (Portable Data Assistant) and earpiece to allow sellers to determine a products selling price on eBay or Amazon and they also offer inventory management tools.
Sellbrite is one of the easiest ways for brands and retailers to list and sell their products on the world's largest online marketplaces. With a simple, intuitive interface, Sellbrite provides powerful tools and automation to simplify listing, prevent overselling, and optimize fulfillment..

SellerActive is a multi-channel listing management platform that efficiently maximizes your e-commerce product reach across marketplace giants such as Amazon, eBay, and Walmart.
With SellerActive, you can:
Easily build a centralized product catalog, bulk upload new listings to multiple channels, and quickly resolve marketplace-specific issues
Use automated repricing technology to set dynamic pricing rules that capture the Buy Box an average of 72% of the time
Consolidate orders for easy packing, shipping and tracking
Use accurate reports and helpful alerts to gain real-time visibility into your listings, sales and orders… without the fear of overselling or out-of-stocks.
Backed with live support from our team of e-commerce experts, SellerActive can help you automate tasks, optimize your online presence, and expand your business.
Seamlessly sync inventory, orders, & data across all your retail & wholesale channels & warehouses for profitable, & scalable operations.
According to Stitchlabs, "To meet the demands of connected customers, you must have the right inventory in the right place at the right time—and be able to quickly deliver it. Your ability to effectively manage your inventory—as well as plan for and respond to changing demand—can make or break your business."
Stitchlabs offers Omnichannel Inventory Control, Multichannel Selling,Order Management, Reporting & Analytics, Purchase Orders & Operations.
TradeGecko provides a powerful cloud-based commerce platform for SMBs, serving B2B wholesalers, distributors and eCommerce businesses, enabling them to:
Manage the entire supply chain ecosystem via a complete, multi-channel inventory & order management platform
Seamlessly integrate with leading eCommerce platforms, marketplaces, accounting solutions, warehouse management and fulfillment systems in real-time
Make wholesale highly personalized and digital through a proprietary B2B eCommerce store
TradeGecko offers Inventory & Order Management, B2B eCommerce, Multi-Channel Sales, Operations & Integrations, Reporting & Analytics and a Mobile App.
Additional Inventory Management / Multichannel Selling Resources:
---
Product Content
As most Amazon sellers already know, optimizing product content is an intentional strategy that can have a direct impact on their product(s) organic search ranking.
Unfortunately, defining your product content submission strategy is one of the more perplexing aspects of Amazon selling. There's a lot of misconceptions about the Amazon SERP and how it works. The Amazon search algorithm is somewhat of a black box still. Many sellers are still learning what factors drive the Amazon SERP and how each can impact it.
Amazon Product Content Services: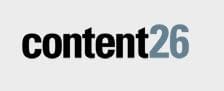 Content26 works with brands to create a dynamic content experience that improves product discoverability and provides customers with a branded shopping experience.
Through their Amazon Marketing Services offering, they integrate paid and organic search to increase discoverability and consumer engagement. This approach maximizes the return on your ad spend for Amazon Marketing Services. They also provide insights into your campaign performance in order to improve results via organic and paid search.
Because duplicate content makes it hard for search engines to decide which version is more relevant to a search query, and which version to rank higher geekspeak  creates completely unique content to ensure the highest possible ranking for your products.
They also can also perform duplicate content checks to ensure your ecommerce site is not being penalized by search engines. They specialize in Product Descriptions, A+ Content, and Product Guides.
mobiReady is a free tool that gives you the ability to test your website performance on mobile devices – but it also works for Amazon detail pages. This might be the most useful tool all around, especially if you also have an ecommerce site.
Additional Product Content Resources:
---
Pricing Solutions
On such a massive marketplace like Amazon, there undoubtedly will be multiple sellers for almost all products. Shoppers compare products and may sort them according to factors like Prime availability and price.
Because competition can be fierce on a particular listing, a difference of just a few dollars or even cents can make or break a sale. In a nutshell, repricing is the action of a product's price changing to be able to compete with other offers within that exact product.
Amazon Pricing Services:
Feedvisor utilizes Algo-Commerce – the discipline of Big Data and Machine Learning Algorithms to make business critical decisions for online retailers.
Feedvisor's cloud-based Algorithmic Repricing and Revenue Intelligence solutions power millions of pricing decisions daily; providing retailers with actionable insights to maximize profitability and drive their business growth.
Price Checker 2 is an Amazon profit FBA calculator software. You upload any list of wholesale products from your supplier (no limit on file size), search against the Amazon database and it identifies the fast turnover, high profit items to sell on Amazon.
PC2 processes at up to 18,000 items per hour, so users will be shifting stock at maximum prices almost immediately.
Appeagle empowers Amazon sellers with strategic automated repricing and critical insight, elevating their ability to outsmart and dominate the competitive landscape. To learn more about Appeagle, check out this guest post from Izabella De Souza.
Additional Pricing Resources:
Leveraging an Amazon Repricer to Increase Sales
How Dynamic Pricing is Disrupting Online Retail in 2015
---
Product Launch / Feedback Services
You might think that having a good amount of product reviews is just a general ecommerce best practice, and this is true, but product reviews on the Amazon Marketplace – an ecommerce sales channel with its own unique set of rules – play a significant and multifaceted role in overall sales performance (especially when launching and trying to ramp up a new product).
In the scope of Amazon selling strategy, feedback management is going to be an area where you can differentiate yourself on the ultra-competitive Marketplace. In this case, product reviews will affect both your product Discoverability and product Buyability.
Amazon Product Launch / Feedback Services:
Viral Launch focuses on Product Launches, Amazon Listing Optimization, Product Photography, Package & Label Design, & Review Boosting Email Follow-Ups.
They're probably best known for their product launches, photography, and listing optimization services. But they also have an incredible collection of Amazon data. This database is what powers their product finder, market research tool, and keyword tool.
Take control of your Amazon reputation with FeedbackFive, the original automated feedback management tool available for Amazon sellers. Create custom campaigns to request seller feedback or product reviews, get alerts for negative/neutral ratings, match buyers to reviews and more. Monitor your ASINs and get detailed information about how each of your products perform over time.

Jungle Scout shows you which products will make you money on Amazon. Their extension helps sellers make decisions based on actual data, not intuition. With the click of a button, see a product's estimated monthly sales, Best Seller Rank, revenue, or other criteria that is critical in identifying profitable opportunities. Filter, organize, and export to CSV to aggregate and organize key data points to accelerate and inform your Amazon product research.
Jungle Scout's Product Tracker found inside the Web App will also monitor your competitors' pricing, inventory, profit margins, and more.
I use Jungle Scout to identify how my client's product competes, where we need to optimize at the ASIN level, and further emphasize the importance of winning top ad placements. – Jen Acosta, Marketplace Channel Analyst at CPC Strategy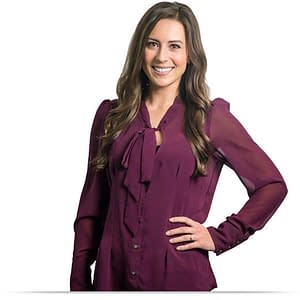 Snagshout is a social deals website that creates a connection between shoppers and brand owners. They partner with companies to bring shoppers great deals on new products on major retail websites, like Amazon.com.
Want to learn more? Check out our Q&A with Jeffrey Cohen.
MarketScout provides a detailed report with the information you need to understand the competitor landscape for a product without spending hours on product research. Quickly gather competitive data (such as product rank, Amazon fees, whether or not Amazon is a seller, potential profitability data and more) about products that you're considering sourcing or restocking with MarketScout .
iLoveToReview, together with it's product partners, has given away hundreds of thousands of dollars worth of free and discounted products and has quickly become one of the most sought after Amazon seller services in the world.
The Amazon Vine program invites reviewers to post their opinions on (free) new or pre-released items to help shoppers make purchase decisions. According to Amazon, all Vine reviews are independent opinions of the Vine Voices (official reviewers) selected by Amazon. Vendors cannot influence, modify or edit the reviews. Amazon also states they do not modify or edit Vine reviews, as long as they comply with their posting guidelines.
Want to learn more? Check out our blog post on Amazon Vine.
Automate your customer service with the premier Amazon email automation tool. Get ASIN, SKU, delivery filters and more. Not to mention negative and positive feedback notifications.
From asking for product reviews to seller feedback on Amazon, Feedback Genius automates the entire process. The outcome? More control over your Amazon seller account and products. Less time spent asking for reviews and feedback. Best of all, it's 100% compliant with Amazon's Terms of Service and it really works.
Software that helps Amazon merchants manage their feedback scores. Automates the feedback management process. FeedbackFive is an automatic feedback tool that sends an email to your buyer requesting feedback.

A one stop shop for: Buyer Reviewer Matching,  Amazon Email Automation,  Review Notifications, Seller Feedback, VAT Invoice Automation, Bulk Order Notification, & Sales Charts.
Additional Product Launch / Feedback Resources:
*Be aware Amazon recently updated their policy on incentivized reviews (October 2016), to learn more check out:
The End of Amazon Incentivized Reviews – What's Next?
How Can Sellers Succeed Without Incentivized Reviews on Amazon
---
FBA Fees
By now sellers in the Amazon space understand the benefits associated with Fulfillment by Amazon (FBA). There is extreme value in outsourcing the complexity of product fulfillment to the king of marketplaces, Amazon. However, there are still some unanswered questions regarding the nuances of Amazon's FBA services.
BLOG POST: How to Become Successful on Amazon Seller Central with FBA
Contrary to popular belief, some sellers using FBA are actually losing money per unit sold instead of earning money. Although Amazon has been fairly transparent with the fees associated with their fulfillment solution, some sellers unknowingly pay more FBA fees then they are required to.
In certain circumstances, some sellers would actually profit from either modifying aspects of their FBA strategy, or from switching back to FBM.
Amazon FBA Fee Services:
This is a free tool provided by Amazon that allows you to see what your Amazon FBA fees would to see a product through FBA. The FBA calculator shows the costs associated with the Fulfillment by Amazon program vs. handling the fulfillment process using an alternative fulfillment system.
ProTip: The calculator should reflect the most accurate estimate of Amazon's fees, as Amazon maintains the calculator.
U

nlike any other freight rate estimator, Freightos' freight rate calculator and Amazon FBA calculator use real freight data to calculate instant, all-in freight quotes, including surcharges and freight costs. Their data is based on live freight rates from dozens of global forwarders, helping them to provide you with accurate, real-time quotes.
The Freight Rate Estimator includes all fees and surcharges available for trucking, air and ocean shipping. It does not include customs duties associated with specific commodities. Since this estimator is unique in that it relies on live data from real freight companies, it may not have global coverage for every route you search.
Additional FBA Fee Resources:
5 Quick Tips to Manage FBA Fees
How Q4 2016 Amazon FBA Fees Will Impact Your Business
The 2016 Guide to Fulfillment by Amazon
---
Other

TaxJar makes sales tax filing easier for online sellers and merchants. See local jurisdictional tax reports, get payment reminders, and more. Sign up for TaxJar and then connect to the platforms or channels you sell through. Most channels (including Amazon, eBay, Etsy, Shopify, and more) can be connected in seconds with just a few clicks.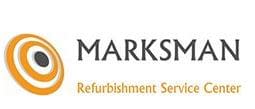 Marksman RSC® is a one-stop return processing center providing full return handling and refurbishment services. Their clients include Amazon's online third-party sellers, e-Commerce wholesalers & resellers, and leasing companies.
They provide sellers an easy and convenient way to regain the equity that remains in the inventory customers have returned. They fully test and refurbish returned merchandise so you can resell with confidence. Through their convenient customer portal, you can track our progress and relist your items directly to Amazon when they are ready for resale.
Sellics is a powerful All-in-One tool that combines everything sellers need to be successful on Amazon. Key features include a PPC Manager (manage your Sponsored Product campaigns directly in Sellics), a profit dashboard, a keyword ranking optimizer, a competitor monitoring, and more. They provide a clear picture of all your important SKU health stats so you can manage product performance in real time. Your costs will also be lowered by alleviating the need for individual Amazon software tools.
Better product photos create higher conversion rates and increased sales. One of the most cost-effective ways to set yourself apart from your competition is with higher quality product photos. Leave that part of your business to the professionals at SellerPhoto.com
For more on Amazon seller tools & services, email tara@cpcstrategy.com