Smart Shopping is a fairly new campaign type within Google Ads, with the goal to simplify advertising products on Google Ads platform by using automated bidding and ad placement.
Smart Shopping campaigns feature "both Product Shopping ads and display ads (including remarketing ads and Similar Audiences), which are eligible to appear on the Google Search Network, Display Network, YouTube, and Gmail."
Smart Shopping gives businesses with smaller bandwidth the ability to generate product listing ads with minimal assets and input required.
But is Smart Shopping always the right choice for advertisers?
Here's a breakdown of Smart Shopping Campaign performance data, the pros & cons, and when advertisers should consider using standard Shopping and Display campaigns instead.
Wait, Smart Shopping Isn't Just Shopping Ads?
'Smart Shopping' is really a combination of shopping (product listing) ads and display ads that spans across Google's display network, which includes third-party websites, YouTube, and G-Mail placements.
These display ads primarily are used as remarketing ads. The total data reported on a 'Smart Shopping' campaign encompasses the performance across all of these placements and ad types.
Across all 'Smart Shopping' campaigns that we manage, Display placements accounted for:
9.63% of clicks
7.43% of conversions
Results varied strongly by client, and in one case we found clicks to account for more than 97% from display ads.
The median for the display portion was 27.91% of clicks and 4.79% of conversions per account.
For context, this data was pulled from a 30-day window, and from a total of 24 accounts with varying amounts of traffic were included.
How Does Smart Shopping Work?
Smart Shopping creates product ads by utilizing a product feed that advertisers submit through the Google Merchant Center. This process is the same as standard shopping and standard dynamic display ads.
These campaigns are incredibly easy to set up in the Google Ads interface, with advertisers only needing to set a budget, an optional Target ROAS goal, and supply a bit of creative for the display ad portion in order to get started.

Smart Shopping campaigns use 'maximize conversion value' automated bidding which will also take into account your Target ROAS goal if provided.
What Is Smart Bidding?
For context, automated, or 'smart' bidding strategies (this terminology is interchangeable) use machine learning and "a wide range of auction-time signals including device, location, time of day, remarketing list, language, and operating system to capture the unique context of every search"  to automatically set bids based on the likelihood of a search term converting.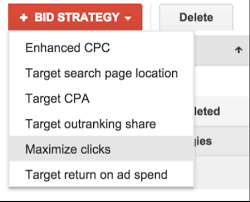 Some automated bidding strategies, such as Target ROAS and Target CPA, are available for advertisers to utilize within their standard shopping campaigns (as well as some of the other campaign types).
"Smart bidding strategies have become much more sophisticated over the years. We've seen performance improve and know that these bidding options will only
become more important in 2019, so it's time to start using them to your advantage and get comfortable with them now rather than later."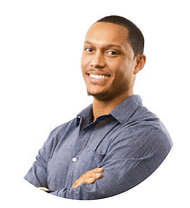 -Josh Brisco, Senior Retail Search Manager at CPC Strategy
The Benefits of Smart Shopping
The main benefit that is unique to 'Smart Shopping' is that it is incredibly easy to set up and encompasses a number of ad types.
Therefore, advertisers can quickly get exposure across both the Google Shopping and Display networks.
For those who do not have the time to set up a full-scale advertising strategy, nor have the money to pay an expert to do so, this is a way to easily start advertising on Google without much hassle.
There are some other obvious benefits, such as being able to utilize automated bidding strategies and machine learning, but this is not unique to Smart Shopping campaigns as these strategies are available to use in standard Shopping campaigns as well as some of the other campaign types (including Display and Search campaigns).
The Disadvantages of Smart Shopping
For advertisers that desire full control over their advertising efforts, data collection, and/or the ability to adjust their advertising strategy based on audience data, search terms data, product information — Smart Shopping may be less than ideal.
Here's why.
Smart Shopping campaigns provide no search term data and no audience data, while it also only indirectly provides placement data (for display ads), individual product performance.
The lack of data means that advertisers have no ability to set ROAS or CPA goals based on search intent, type of user, type of ad, or type of product, and cannot control where their advertising spend is allocated to.

Not only can advertisers not control their advertising approach based on these factors, but they also can't collect this data from what is reported from the campaign, since the only metrics reported within the campaign are the best spend and conversion metrics.
Smart Shopping Campaigns may not be the best choice if:
You are advertising to new customers
You're remarketing or trying to capture new users
You want to change your goals based on real-time data
You want to allocate unique budgets to shopping efforts vs retargeting efforts
Collecting search term data is important to you
You have terms you don't want to advertise towards (negative keywords)
Want to control what creative you advertise and who you advertise to
There are also several other use cases in which 'Smart Shopping' may be incompatible with an advertising strategy.
Smart Shopping necessitates having accurate conversion tracking and does not factor in any value that might occur offline, so any account that does not have conversion tracking properly setup, or has a significant amount of business that converts over the phone/offline, this campaign strategy will not be compatible.
How Should We Advertise Instead?
Smart Shopping is a good option for new advertisers or those who do not have the time or money to invest in an advanced advertising strategy, more advanced advertisers will benefit from the control and additional levers of optimization that can be pulled by using non-Smart Shopping campaigns.
The benefits of Smart Shopping and specifically automated bidding can be utilized in standard Shopping and Display campaigns, while all the benefits of data collection, unique goal setting, and having full control over your advertising efforts that standard shopping and display campaigns provide are too important to lose.
Utilizing advanced strategies, such as an ISO Strategy (which allows us to control bidding based on the type of shopping search term), targeting in-depth audiences within both display campaigns and shopping campaigns (using RLSAs), and setting specific budgets and goals based on where in the funnel a user, is the suggested approach when advertising shopping and display ads.
Combining this with automated bidding strategies (such as Target ROAS or Target CPA) is the best way to leverage the benefits of machine learning of Google while also maintaining control of your advertising.
Some Use-Cases of Using Smart Shopping Effectively
There have been some instances in which we have utilized Smart Shopping campaigns.
For example, advertisers can split their products into different categories, such as top sellers vs all other products, and can manually advertise the top sellers while pushing all other products into a Smart Shopping campaign that automates this process (so that the majority of work and attention is dedicated to the top-selling products).
Another example is when expanding into a new country or adding new SKUs without knowing what conversion rates, search terms, or traffic to expect, Smart Shopping allows you to automate this expansion process and quickly get your products visibility within the constraints of a ROAS target.
Although we have developed some in-house systems that allow us to also quickly and effectively do this within the constraints of standard campaigns, Smart Shopping definitely provides an opportunity to do this without in-house tools.
Final Thoughts
Smart Shopping is an effective tool to help advertisers get started advertising their products on Google.
With this said, if you have the time, expertise, and capabilities to run a full-scale advertising approach with Google Ads, then there are better options available.
Using standard Shopping and Display campaigns with automated bidding strategies can provide the same benefits of Smart Shopping while also adding additional tools and data insights.
Want to learn more?
The Complete Google Shopping Ads Guide For Retailers 2019
The 2019 Google Ads Guide [Free Download]
Google's Responsive Display Ads | How To Use & Best Practices