Every year, brands invest a record amount in paid social media marketing across social platforms both old and new — and for good reason.
From established giants like Facebook to emerging platforms like TikTok, new interactive media formats and sophisticated tools have enabled brands to close the gap between acquisition and retention.
In this guide, we break down the strengths and challenges of major social media platforms to help you identify which is best for reaching your audience.
"While Facebook has historically been the king of social media marketing, each social media channel has a unique offering that aligns with real business goals. Each of these channels should be considered when pulling together a holistic paid social media strategy."
— Katy Lucey, Director of Paid Social at Tinuiti
Jump to a Section
1. What Is Social Media Marketing?
Social media marketing is the use of social media campaigns to drive brand awareness, acquire customers, and generate sales for a business.
Advertising on social media can take many forms but can be divided into two distinct categories: organic (free) and paid. For this guide, we will be focusing on the latter, as paid social media marketing has the most immediate and scalable impact.
Roughly 3.5 billion people worldwide use social media, which equates to nearly half of the world's population, making social media advertising an essential part of any business marketing strategy.
However, many brands today still fail to maximize the true potential of social media investments due to emerging challenges such as:
Consumers becoming fragmented across multiple social networks

Rising costs of established social media platforms
Increasing reliance on creative quality due to limits on third-party data collection and targeting
The good news is that today, there are more tools and information available than ever before to help you plan the best social media strategy for your brand.
2. The Four Essential Social Media Strategies For Every Platform
Always Test and Optimize Your Creative
Did you know that 47% of a brand's sales lift from advertising comes from the creative of your message?
That's right — the look and design of your ads are as important as the message and products themselves. This is especially true on visual-centric social media platforms.
"Increased volume of direct brands has led to increased audience overlap and competition. This calls for a renewed focus on leveraging creative as a strategic differentiator. Brands need to design with conversions in mind if they want to stand out from millions of creative agencies and competitors."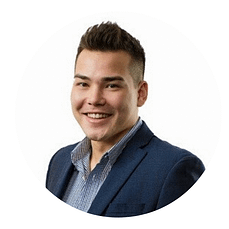 — Jon Gregoire, VP of Growth Marketing at Tinuiti
The takeaway? Creative isn't just nice to have. It's a performance differentiator.
How do you know if lifestyle or product-based images will perform best with a particular campaign or audience?
You should always test, learn, and optimize your creative assets rather than setting it and forgetting it.
Diversify Your Paid Social Investments
There's a high chance that you already advertise on Facebook and Instagram — most brands already are.
However, there are big opportunities for brands that diversify their social investment beyond a single channel.
Although Facebook is still the king of social media channels, reports show that time spent (and revenue growth) on the platform continues to decline. With engagement becoming more costly, brands will need to look to additional social channels for more affordable growth opportunities rather than limiting social spend to a single channel.
This is why it's necessary to diversify your media mix across multiple channels and pivot to inventory where there is faster growth potential, such as TikTok, Snapchat, Pinterest and others.
"Customers aren't only on one social platform on a daily basis, so brands shouldn't be either. Historically some channels have been seen as ways to engage via organic as opposed to paid, but application to the right audiences can help to drive business growth," explains Lucey.
Focus on Mobile
US mobile ad spend will increase to more than $120 billion on mobile investments in 2020, becoming nearly 80% of all digital spend, according to a report by eMarketer.
Mobile-first plays will be crucial for reaching your audience, especially when you consider that three-quarters of all Facebook users now access the platform on mobile phones, and mobile holiday shopping increasing by 22% year over year, according to Facebook data.
"Mobile-optimized creative and video will help brands break through the clutter in 2020. Video doesn't have to be difficult or expensive to create. Brands are making their ads more visually engaging by transforming existing still images into video using lightweight animations."
— Suzie Chudzik, Paid Social Strategist at Tinuiti
Make the Checkout Journey as Frictionless as Possible
Many shoppers in 2020 will begin the buyer's journey on social media and finish their journey on Amazon or another website.
Amazon now rivals (and in some cases overtakes) stores as a starting point for holiday shopping, and outranks all other online gift sources — making a presence on the platform all but mandatory.
"Amazon's presence will only continue to grow in 2020. A clean A/B test is essential to measuring the success of driving traffic to a brand's website vs. driving traffic to Amazon," says Baber Ghaznavi, Senior Paid Social Specialist at Tinuiti.
The takeaway?
Build cohesive cross-channel storytelling that moves customers through your funnel with as much ease as possible — and be sure to set up appropriate attribution tools and pixels to measure the impact your social investments have on other-channel conversions.
3. Facebook Advertising
As the leader in social media advertising with 2.50 billion active users per month, Facebook advertising is by far the most popular channel for brands.
Since 2019 we've seen Facebook release new ad features (Stories, Carousels, Instant Experiences) and targeting capabilities that have empowered brands to deliver highly visual and compelling ad experiences.
The Pros of Facebook Ads
Full-funnel marketing at your fingertips
Despite the ease of use, Facebook acts as a full-funnel marketing platform. Marketers can establish objectives for their brand and currently have access to 11 Facebook ad types specifically designed to meet those objectives.
See a complete list of Facebook ad types here.
Near-limitless audience targeting and testing capabilities
Out of all the social media platforms available, Facebook offers the most in the way of data gathering and targeting. Their reporting tools allow you to compare data between campaigns, ad types, and specific ads, while their demographic features allow you to identify key characteristics within your audience and then market to other users with similar identifiers. 
With such a massive user base, you can reach out to virtually any audience. Facebook also offers a Lookalike feature that collects data from website visitors, email lists, and past campaigns to create new audiences based on your target personas and customer data.
An easy-to-use ad platform loaded with top-tier social media marketing tools
With Facebook Ads Manager and automation tools, it's easy to create and manage campaigns at scale from your Facebook account, with no technical knowledge needed.
Facebook has made major strides in improving its algorithm, automation, attribution, and checkout tools, some of which include:
Costs are growing but still affordable for most niches
Facebook advertising is also fairly affordable to get started with. The average cost per click is $.27 and the minimum daily budget for a Facebook ad impression is set at $1 a day. While your actual costs will likely be higher if you want to see substantial results, Facebook makes it easy to control the costs of your ad campaigns.
For more information on Facebook advertising costs, check out advertiser spending during the Cyber Five shopping holiday week.
The Challenges of Facebook Advertising
Many options can overwhelm newcomers

Unfortunately, the full-funnel marketing that makes Facebook so effective can also be its greatest con. Because there are so many options available, it can be confusing to know where to begin, especially if you're just getting started. 
This can be easily offset by a Facebook ads strategy. Establishing clear goals and KPIs can help you narrow down your Facebook advertising focus to where it's most effective.
Younger generations are flocking to newer platforms
Facebook also may not be the best advertising platform if your brand caters mainly to Generation Z. While the platform remains popular among Millennials, Generation X, and Baby Boomers, only 9% of teens report it as their favorite social media platform. 
Slowing growth and engagement
In a recent report on 2020 trends, eMarketer projects that "Facebook and its social network will continue to experience a dip in consumer engagement in 2020, even as it rolls out new tools, apps, and services aimed at keeping users on board."
Facebook's slowing growth isn't news, but brands should take note that cheaper CPMs and acquisition possibilities exist on alternative and emerging platforms, such as TikTok.
For a complete overview of Facebook advertising strategy, campaigns, ad formats, targeting, and more, click here.
4. Instagram Advertising
Instagram now accounts for roughly a third of all Facebook ad spend, up from only a quarter a year ago.
With active users on track to reach 1 billion this year, strong impression growth, and expanding ad inventory that helps close the bottom of the funnel has made the image-sharing platform a great channel for growing your brand.
The Pros of Instagram Ads
As a part of Facebook, many of Instagram's advertising features are similar. You still get access to the Ads Manager platform, as well as a slew of data reporting tools and features. However, as a largely image-based platform, Instagram's audience and advertising nuances differ from Facebook.
Visually compelling and interactive ad formats that can make any brand shine
Instagram is a platform that encourages interactivity among users, and the platform gives you a great opportunity to channel that engagement with interactive ad units, such as Stories, which now account for a third of all Instagram investment.
Strong platform growth among young users
As far as audiences go, Instagram caters to a younger crowd as the most popular traditional social media platform among teens. If your target audience is Generation Z or Millennials, chances are they're on Instagram.
Cheaper CPMs than Facebook
The average cost per click on Instagram comes out to roughly $1.41, although that number can vary depending on the industry and how competitive it is. The cost of your ads can go up or down depending on a number of factors, such as audience, relevancy, and ad type.
"Between Thanksgiving and Black Friday, Instagram accounted for 32% of all spend across Facebook properties, compared to just 22% for the same period last year, as Instagram growth continues to far outpace that of Facebook proper. Instagram Stories has been a meaningful part of that growth, and over the course of the Cyber Five accounted for 38% of Instagram spend compared to 12% for the same period last year."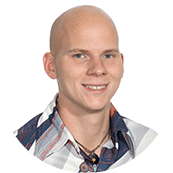 — Andy Taylor, Director of Research at Tinuiti
The Challenges of Instagram Advertising
While Instagram is a hit among teens and young adults, it's not as popular with Generation X or the Baby Boomers. If your target audience skews towards a more mature age, Instagram may not be the platform for you.
Instagram tends to prioritize interesting content as well. After all, with billions of images on the platform, users only pay attention to the ones that catch their eye. If you don't have the time or resources to put towards creating exceptional content, it'll be hard to stand out.
Click here for a complete guide into Instagram ads strategy, campaigns, targeting, and how to get started.
5. Snapchat Advertising
Snapchat has over 210 million users, 38% of whom can't be found on Facebook or Instagram. This makes Snapchat ads a prime opportunity for businesses who want to branch out or feel their marketing efforts aren't effective on other media sites.
"With Snapchat's introduction of Dynamic Product ads, advertisers now have the ability to dynamically retarget users based on their on-site behavior which increases relevance and drives up conversion rates. Snapchat is now a channel that can drive full-funnel growth from Brand Awareness down to conversions and revenue."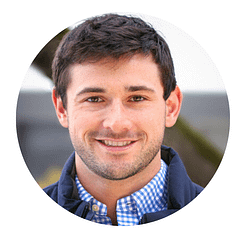 – Michael Skehill, Senior Manager at Tinuiti
The Pros of Snapchat Ads
Interactive video and AR formats
As a video platform, Snapchat offers a unique experience that brands will be hard-pressed to find anywhere else. Unlike other social platforms, Snapchat users welcome videos with sound, giving brands the opportunity to create fully immersive Snapchat ads.
Snapchat also gives brands the opportunity to interact with users through the use of augmented reality (AR). Using AR, users can play around with filters on their camera and interact with brands in a way that hasn't been replicated yet on other platforms.
Effective for reaching Gen Z and Millennial audiences
Over 68% of Snapchat users are between 18 and 29, so it's especially effective at targeting younger, untapped audiences. Snapchat advertising also includes real-time targeting that uses a variety of factors such as location, demographics, and behavior.
Affordable inventory
Snapchat is one of the most affordable social platforms around. While Snapchat advertising costs originally started out insanely high, they've since rolled out a self-service ad manager tool that offers an average of $2.95 per thousand impressions.
The Challenges of Snapchat Advertising
Like Instagram, Snapchat largely caters to a younger group of users so if your target audience is over the age of 30, you may want to consider a different social platform.
Snapchat is also extremely different compared to other traditional social media platforms. If you're unfamiliar with their system, you'll want to develop a Snapchat strategy beforehand.
Click here to learn more about Snapchat ads, targeting, strategy, and how to get started.
6. Pinterest Advertising
Pinterest has over 322 million users and they're all exploring the platform with a discovery mindset. How can you leverage Pinterest ads for your brand?
"48% of Pinterest users in the US use the platform to peruse and purchase products according to eMarketer. To compare, only 14% of Facebook users are actively shopping. Pinterest is continuing to innovate in ways that can help ecommerce brands move the needle."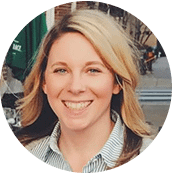 — Katy Lucey, Director of Paid Social at Tinuiti
The Pros of Pinterest Ads
Pinterest has always been a place for users to discover new ideas and inspiration. Now, they're combining that innovative quality with features like a product feed and checkout option.
A unique approach to ad campaigns: Promoted Pins
Pinterest advertising offers brands a unique system for users to find and share new products and ideas. Brands can make use of hashtags, keywords, and Pins to help users find their products more easily.
These Pins can then be used in a number of ways to spread your product. Users can pin them to boards on their page and share them with others, while brands can use them to direct customers to their website, product feeds, or checkout.
A cost-effective platform uniquely positioned to reach women, high-intent shoppers
Pinterest caters largely to women, with over 73% of US women between the ages of 25-54 using the platform. On top of that, 52% of US Millennials use Pinterest. If Millennial women are your target audience, you'd be hard-pressed to find a better social platform. 
Minimum Pinterest costs start at a CPC of $.10 starting off, although this can vary depending on your niche and advertising strategy.
The Challenges of Pinterest Advertising
Pinterest caters to a very specific audience, which might make it unsuitable for brands in certain industries. Pinterest also requires quality content to advertise, which can ma higher barrier to entry for those without dedicated design resources.
7. Twitter Advertising
With over 330 million monthly active users, Twitter ads offer a huge potential audience to ecommerce brands.
The Pros of Twitter Ads
Large audience with high engagement
54% of users surveyed by Twitter said that they had taken action — like visiting the brand's website, searching for the brand, or retweeting brand content — after seeing a brand mentioned in tweets. When you take into account Twitter's 300+ million strong active user base, then there's a lot of potential to tap into if your target audience frequents the platform.
A unique pay-for-performance model
With Twitter ads, you pay for performance. When you set up a Twitter ad, you choose an objective — and you only pay when you've achieved that advertising objective.
Here are some examples of how the "pay for performance" model works:
If your objective is website conversions, you only pay for the number of people who convert on your site
If your objective is Twitter engagement, you only pay for the number of people who engage with your tweet
If your objective is app installs, you only pay for the number of successful app installs
If your objective is to grow your follower base, you only pay for the number of people who follow your account
Great opportunity for brands with video assets
Twitter ads with video are 50% cheaper in cost-per-engagement for advertisers. For brands in highly visual industries, like apparel, fitness, or beauty, video Twitter ads are a great way to reach an audience that already seeks out video content on Twitter.
The Challenges of Twitter Advertising
Brevity is key
Since people scroll through Twitter quickly, you need to grab their attention ASAP. Don't use all 280 characters. Use an image, video, or the copy in your tweet to highlight your unique brand value.
Largely male demographic
Like all social media platforms, you'll want to make sure your audience is using the network before investing.
"34% of Twitter users are females and 66% are males. 22% of US adults use Twitter," claims one survey. Twitter's user base skews heavily male, meaning that if your target audience is female, you may want to look elsewhere unless you have a refined targeting strategy.
Click here for more information on Twitter ads, targeting, strategy, and how to get started.
8. TikTok Advertising
TikTok is Gen Z's new social media app of choice, and marketers are chomping at the bit to get on the app and connect with its young audience.
But the app is still maturing, and at the moment potential TikTok advertisers are limited to options that aren't as robust as those offered by more established social media platforms.
"TikTok is a powerful platform to place dollars in right now. We're predicting it as the breakout channel this holiday season for retail and ecommerce brands. While their paid offering continues to be optimized and expanded – it has proven powerful results for a few of our clients this year."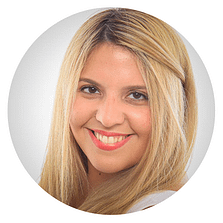 – Lauren Guerrieri, Senior Manager of Paid Social at Tinuiti
The Pros TikTok Ads
Highly engaged users that want interaction
Similar to Vine, TikTok is a social platform where users can upload videos of themselves singing, acting, and dancing in 15 second long videos. Other users can then post their reactions to those videos, creating a slew of potentially viral user content.
TikTok advertising strategies should plan to leverage user content and customer interaction, since that's what the platform is best known for. Advertising options are limited as of now because the app is still maturing but include options such as:
Branded lenses

Biddable ads

Hashtag challenges

Brand takeovers
Very popular with younger demographics
Unsurprisingly, TikTok is a hit with the younger generation. 60% of users are Generation Z, making it a great option for brands targeting that audience. High engagement rates among users also make the app look promising for brands that want to leverage immersive experiences such as video or AR.
The Challenges of TikTok Advertising
TikTok has a clearly defined audience, which can be a problem for brands whose audience falls outside of that designation. Additionally, advertising on the app can be more expensive than other social media platforms.
With limited data collection and reporting tools, brands are basically on their own in figuring out what works and what doesn't in their campaign strategies. 
9. Social Media Marketing: 6 Final Takeaways
Social media marketing is more competitive than ever, but there are more inventory and tools ever before to reach your audience, acquire customers, and close the gap between discovery and checkout.
Each social media platform has its own unique opportunities, so plan your social media strategy carefully before going all-in on a single channel.
Here are some core social media marketing strategies to get you started.
Diversify Your Social Media Mix
Although Facebook is still the king of social media channels, reports show that time spent on the platform continues to decline. 
With engagement becoming more costly, brands will need to look to additional social channels for more affordable growth opportunities rather than limiting social spend to a single channel.
Take Advantage of New Placements Across Social Media Platforms
"Giving each platform's algorithm more opportunities and locations to deliver ads allows advertisers to capitalize on low-hanging fruit (a.k.a. users who are ready and willing to convert) in each delivery context. Ultimately, opting into new delivery locations while also continuing to deliver in evergreen contexts, such as Facebook and Instagram feeds, not only aids in driving down front end costs but will also usually boosts overall results."
— Katy Lucey, Director of Paid Social at Tinuiti
Close the Funnel With Native Checkout & Cross-channel Storytelling
"Being able to bridge the gap between social and more intent-based channels will always be a challenge, but there are now more creative ad tools for brands to build a seamless and consistent user experience across multiple channels."
—Yianni Kotsalidis, Senior Manager at Tinuiti
"Instagram and Facebook Checkout will help with overall conversions rates, as it could decrease purchase friction consumers might have if they are required to leave Instagram to buy."
— Katy Lucey, Director of Paid Social at Tinuiti
Implement a Regular Process to Test & Improve Creative Performance
"It's more important than ever to tailor your creative to your audience. When prospecting new customers, leverage video ads that both introduce the brand and showcase the promotion. When retargeting loyal customers, go straight to featuring the sale within text overlays and copy to maximize website traffic and conversions."
— Kelsey Miller, Paid Social Strategist at Tinuiti
Plan With Mobile In Mind
"This year, mobile devices accounted for 92% of all spend on Thanksgiving Day, the highest share of any day since the start of November. Mobile spend share remained elevated on Friday relative to other Fridays in the month, but was back to typical levels relative to average day of week trends from Saturday through Cyber Monday."
—Andy Taylor, Director of Research at Tinuiti
Don't Forget About Amazon
"Amazon's presence will only continue to grow in 2020. A clean A/B test is essential to measuring the success of driving traffic to a brand's website vs. driving traffic to Amazon. Additionally, your team must be aligned on attribution measurement as the Amazon Attribution tool only offers a 14- day window. This strategy will allow you to accurately measure sales data and success with Amazon."
—Baber Ghaznavi, Senior Paid Social Specialist at Tinuiti
Want to learn more?
4 Reasons Why You Need to Diversify Your Paid Social Mix
7 Ad Design & Ad Testing Best Practices for Facebook & Social Creative
The Future of Facebook & Paid Social: 7 Predictions for 2020
Social Media Platform Strategy Guides
Facebook Ads Guide: Setup, Strategies, and Tips From The Experts
Instagram Ads Guide: Tactics Brands Use to Generate Revenue
Snapchat Ads: The Brand's Guide
Pinterest Ads: The Complete Guide for Brands 2020
How to Advertise on TikTok in 2020