With a reported 322 million active users and a growing number of consumers that frequent the channel for product discovery, Pinterest has emerged as a powerful social platform for brands looking to diversify their paid social media mix.
In addition to growing its base and improving media sharing features, we've seen Pinterest make great strides in advertising capabilities for brands as well as strengthening its agency partnerships.
In this guide, we dive into everything a brand should know about Pinterest ads: the different campaign types, targeting, creative, and some strategies from the experts.
"48% of Pinterest users in the US use the platform to peruse and purchase products according to eMarketer. To compare, only 14% of Facebook users are actively shopping. Pinterest is continuing to innovate in ways that can help ecommerce brands move the needle."
— Katy Lucey, Director of Paid Social at Tinuiti
Why Sell on Pinterest?
Since 2009, Pinterest has fostered an online gathering place for people seeking gift ideas, DIY projects, and general inspiration for many years. With new business features like the product feed and native checkout, it has become an important sales and marketing channel for large and small retailers alike. 
Pinterest is specifically designed to promote product and gift ideas. It's a social marketplace where sharing and promoting products isn't perceived intrusive (as it can other social networks) — it's encouraged.
Compound that with 291 million users worldwide using Pinterest for product discovery, then you have a good case for your brand to be present and active on the platform.
Brands Need to Diversify Their Social Media Mix
Brands that already advertise and sell on Facebook know that there are serious advantages to diversifying their budget into other social channels, which is another reason that makes Pinterest an attractive choice.
"While Facebook has historically been the king of direct response, each social channel has a unique offering that aligns with real business goals. Each of these channels should be considered when pulling together a holistic paid social strategy."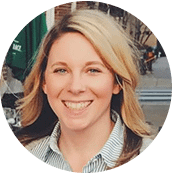 — Katy Lucey, Director of Paid Social at Tinuiti
How to Advertise on Pinterest: Ads Manager
You know that Pinterest is a viable marketing channel to reach new audiences, so how do you get started?
The good news is that advertising on Pinterest is easier than ever with its new self-service ad platform: Pinterest Ads Manager.
Using Ads Manager is much like any other self-service platform, which means you can create and launch campaigns in minutes.
How to create your Pinterest ad campaign:
Create a new ad from Pinterest Ads Manager
Set your campaign goal
Enter ad group details
Select your targeting
Pick a budget and schedule
Select a Pin to promote
If you're ready to get started, head on over to Pinterest's Ad portal here and create your account.
Pinterest Bulk Editor & Upload
Before the Bulk Editor Tool, a Pinterest advertising campaign had to be uploaded and edited one pin at a time. Pinterest introduced the feature to encourage more retailers to invest in the social media platform in November of 2015.
"It gives us the ability to create an excel doc with the info available in the feed and increase the number of pins uploaded at one time," says Stephen Kerner, Director at Tinuiti.
For more info on how to bulk upload and edit your Pins, check out Pinterest's Bulk Editor Tips here.
Pinterest Ad Types & Ad Groups
Pinterest uses a unique system of Pins that users can save and review later.
Retailers and creators make Pins and users can then search through them and 'Pin' them to their profile.
Pinterest uses keywords and hashtags associated with these pins to help customers find what they are searching for more easily. Here's an overview of the different Pinterest Promoted Pins that you can create.
Promoted Pins
Pinterest Promoted Pins do exactly as their name implies, they send your products and the information provided for them directly to the customer to save.
Promoted Pins are similar to organic pins, with the exception that retailers must pay to have them seen by more Pinterest users. Typically, these native ad units perform just as well, if not even better than organic pins, expanding visibility to relevant search results, category feeds and the home feed.
Brands can use Promoted Pins to:
Raise Brand Awareness
Promote Engagement Campaigns
Drive Traffic Campaigns
Within Promoted Pins, you can have Standard Pins but we recommend installing the Pixel and meta tag to create Rich Pins.
Rich Pins
Rich Pins are your third option for paid Pinterest advertising. Rich Pins allow you to link metadata from your company's web page directly to the pin on Pinterest.
Rich Pins are divided into several categories based on the type of metadata that are linked through it:
Rich pins allow for more information to be displayed on Pinterest, and when you make any changes made to metadata on your website will immediately be updated on the pin.
Buyable Pins
Buyable Pins streamline the buying process for customers browsing Pinterest ads by allowing them to buy directly from a retailer.
On Buyable Pins, a blue price tag appears showing the user that it is purchasable through Pinterest. 
Pinterest will also store user purchase information to make buying easier as the user browses. Including Buyable Pins in your Pinterest marketing efforts will shorten your buyer's journey and increase the possibility of new sales.
Pinterest Ad Groups
Updates to Pinterest's campaign structure allows for all ad types to run within a single campaign. Rather than spreading budgets across campaigns and creative advertisers can focus more on performance rather than allocating specific budgets.
Additionally, by running ad types side-by-side can clearly see results and make creative performance optimizations. As a whole, this will make creative testing smoother and provide insight to advertisers on which assets work best for their audiences.
Benefits to budgeting and targeting: By grouping Promoted pins together into groups advertisers can more easily test their marketing efforts. Ad groups can more easily be adjusted than the entire ad campaign as a whole, and allow for more precise budgeting for specific regions, product lines, and target audiences.
Streamlining campaigns across platforms: Most other platforms allow for the use of ad groups, so other campaigns can be adapted for Pinterest advertising rather than making an entirely new one.
Pinterest Creative Best Practices
Pinterest users are browsing with a discovery mindset, hoping to find products, crafts, and ideas to implement within their lives.
These users expect to see copy and context within the creative images they view on site.
Advertisers are recommended to include logos and text overlays within the creative assets to catch users' attention.
Make your brand the focus
Include your logo
Add text overlays with actionable call outs
Align your content to seasonal moments
Use descriptions to add more context
Pinterest Video
Video gives you another interactive creative asset to deploy across your Pinterest advertising campaigns.
Combining short video clips with text overlays or even using GIFS can be a great way to compel your audience to build awareness and clickthrough to your landing pages.
We recommend keeping your videos playful and product-focused because Pinterest users are expecting to discover and potentially buy items they are interested in.
The Pin Builder Tool
For advertisers that don't have a design team dedicated to Pinterest ads, Pinterest's Pin Builder tool can be a great way to make light edits before publishing your Pins online.
"To bridge the gap across additional social platforms Pinterest has implemented a Pin Builder Tool within the build flow on their UI. This tool
provides the ability to crop images, and add logos and text with a variety of colors, fonts, and size options."
— Jennifer Porch, Paid Social Specialist at Tinuiti
"Taking advantage of this tool makes repurposing creative from other platforms to fit what Pinterest users expect to see, simple and smooth."
Pinterest Shopping Ads & Product Feed (Catalogs)
You can also create Shopping Ads to dynamically retarget audiences using Pinterest's product feed tool, known as Catalogs.
We've seen Pinterest expand their shopping objective campaigns over the past quarter, now allowing for feed-based ads, and rolling out dynamic audiences. Tinuiti brands have seen 12% higher ROAS from shopping campaigns than standard conversion campaigns.
"Shopping is essentially Pinterest's version of Dynamic Product Ads that allow you to dynamically retarget users with your catalog."
— Jennifer Porch, Paid Social Specialist at Tinuiti
"We believe that Pinterest's shopping capabilities will continue to grow this year as they keep rolling out new updates and tools that will improve their algorithm," explains Porch.
For more info on how to get started with uploading your product feed to Pinterest, check out Before you get started with Catalogs.
Pinterest Targeting & Bidding Strategies
Pinterest Targeting
After you've created pins, you will have to select a method of targeting your audience. Pinterest targets audiences based on two things, keywords and interests.
Keyword Targeting: through keywords, you can reach customers searching for specific things associated with your product.
Interest Targeting: Pinterest can be searched by customers by things they are interested in. This method is broader than keywords but can be effective if utilized.
Pinterest recommends focusing on a broader affinity act-a-likes 5%-10%. For keyword targeting, there is an opportunity to hone in on seasonal keywords like 'back to school,' 'holiday shopping,' etc.
Pinterest Retargeting
Along with keywords and interests, advertisers using Pinterest can target users based on gender, language, devices, and location. Keep in mind though that using more of these targeting options will increase Pinterest advertising costs.
Customer List Targeting: This tool allows advertisers to target users through already existing customer lists. Advertisers can compare their existing customers to users on Pinterest.
Visitor Retargeting: This feature allows advertisers to add conversion tags on their sites and track behaviors and movements in their existing customers. Data collected can then be used to provide appropriate content to the right users and focus ad spend more effectively. 
Look-A-Like Targeting: this method of targeting allows you to target users that behave similarly to your current audience, using already existing data to determine users most likely to be interesting in your Pinterest Advertisements.
Pinterest Ads Bidding
There are several different bidding strategies that you can use for your Pinterest ads. Here are two that we find to work particularly well for brands selling on Pinterest.
Destination View
As a higher funnel initiative, Pinterest has rolled out Destination View to optimize to those users that not only click on Pins but make it to the landing page URL. This allows advertisers to drive more qualified traffic to site.
ATC Vs. Checkout Conversion
While Pinterest allows for checkout-conversion event optimization, Tinuiti brands have seen stronger success for prospecting audiences while optimizing for add to cart-conversion event. This allows for a focus on a higher level action so that there are more actions taken for more algorithm learnings.
"Tinuiti brands have seen a 91% increase in Prospecting ROAS when switching from checkout to add to cart event. Simultaneously while optimizing for ATC actions, taking advantage of the higher ATC numbers by retargeting based on users who have ATC but not purchased, Retargeting ATC audience saw 35% increase in ROAS after Prospecting shift."
— Jennifer Porch, Paid Social Specialist at Tinuiti
Pinterest Ads: Conclusion
Pinterest advertising is becoming a more viable marketing channel each year, especially for brands that have an audience that frequents the platform for product discovery and ideas.
If you are looking to diversify your social media budget beyond Facebook and Instagram, then we recommend considering Pinterest as part of your media mix, especially as the platform continues to improve its upper to mid-funnel capabilities with compelling inventory and improvements to its self-serve ad platform.
Want to learn more?
4 Reasons Why You Need to Diversify Your Paid Social Mix